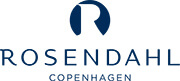 Here is a complete list of Rosendahl products available on this website. You will find among other things, all Rosendahl design articles such as: Kaj Bojesen wooden figures, Grand Cru frames, cutlery Grand Cru, Grand Cru glass, Grand Cru Outdoor Moment Frame, Kitchen Storage, Opus, grinders, wine accessories, oven dishes, jugs, Karen Blixen Christmas, vasesand candlesticks, etc.
Rosendahl is a Danish design company that was established in 1984 by Erik Rosendahl. From the beginning Rosendahl has been known for a stylish and simple Danish design that can be seen in the wellknown Grand Cru series. Rosendahl has been very successful as a design company and has through the years collected many Danish design icons in its basket.
The Danish design brands that are today part of Rosendahl are Holmegaard, Kay Bojesen, Bjorn Wiinblad, Lyngby Porcelain and Kähler Ceramics.