Welcome to the fantastic world of wooden toys designed by Kay Bojesen.

Kay Bojesen was originally trained as a silversmith at Georg Jensen in 1910. But besides creating beautifull things in silver he had the skills of giving life to animals made of wood.
Having made more than 2000 pieces of artworks he belongs to the most productive danish craftsmen of the 19th century.
He is mostly famous for his lively monkeys, guardsmen and other wooden animals - but his line of products range to both jewellery, cutlery, teapots and silver goplets.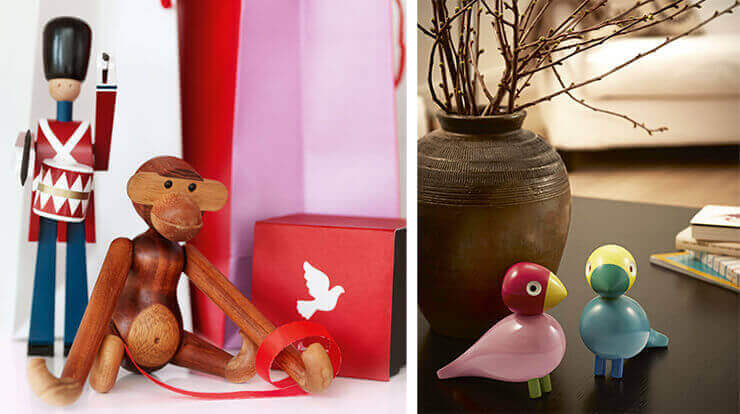 1919 was the beginning of a new epoke for Kay Bojesen - he got married and had the son Otto. This started Kay Bojesens facination of children, toys and wood - and brought back memories of his own childhood where the father Ernst Bojesen made wooden figurines for him and encuraged his children to use their imagination, fantasy and hold their heads high.
In 1933 he started his workshop making silver and wooden crafts. His joyfull wooden figurines became very popular and in 1952 he was appointed purveyor of wooden toys to the Royal Danish Court.