The clown is invented to created joy and laughter. There have thruogh time been made many different figurines of clowns, all intended to make us smile. For instance Bing & Grondahl has created a series of four porcelain clowns.
The funny and charming porcelain clowns bring a smile on everybody's face. We all know the characteristic behaviour of the clown in a circus, where children and adults enjoy their company. Porcelain clowns are a tribute to the clowns from the circus and elsewhere, as they are helping to bring smiles and laughter into many people's lives.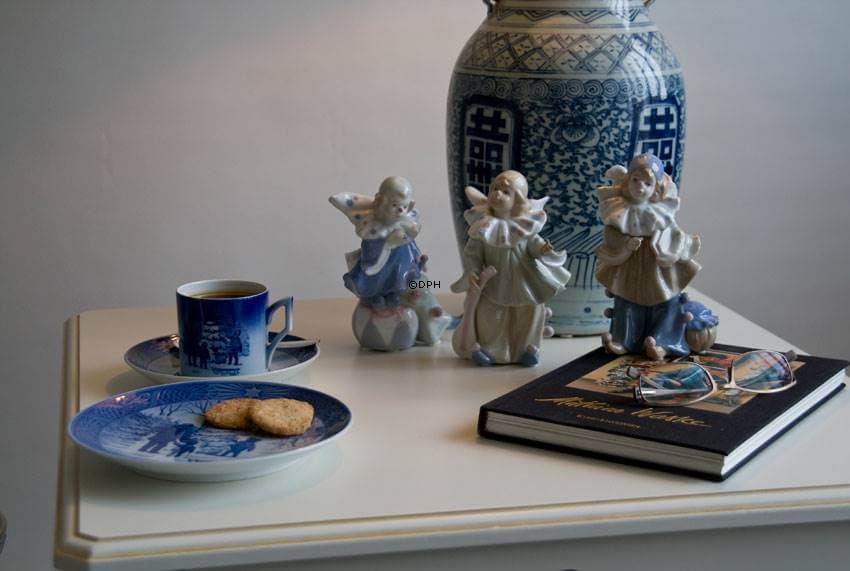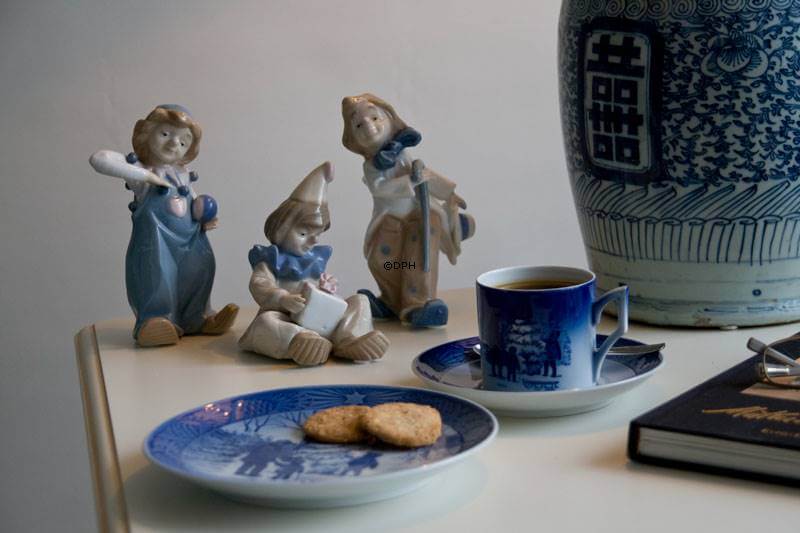 Porcelain clowns illustrates both thoughtfulness and fun. A porcelain clown can be displayed alone or together with other clowns.
Royal Copenhagen and Bing & Grondahl figurines of clowns

B & G porcelain clown were made in four different versions, one where the clown humbly looks up in the air and looks completely innocent, one where the clown is smiling and apologetic thumbles with the legs of his pants, one where the dear clown is standing with his hands in his pockets, looking curiously up at the sky, and one where our Bing and Grondahl clown again is a big smile as he holds onto his belts to keep his pants up on the big belly.