Royal Copenhagen Mothers Day plates
The Royal Copenhagen Mother´s day plates release their first Mother's Day plate in 971. The first years from Royal Copenhagen released the Mother's Day plates in a stylized version of a mother with child from different parts of the world (1971-1974).
The Mother's Day Plates from 1975 to 1977 shows Arne Ungermann version of Motherhood. From 1978 to 1982 Ib Spang Olsen has interpreted his version of motherhood with his famous drawings.
From 1983 - 1987 the motifs of the Mother and Child plates build links with other Royal Copenhagen products by resuming the more naturalistic expression known from Royal Copenhagen figurines.
After having seen overwhelming success achieved with in a short timespan by Bing & Grondahl's Mother's Day plates Royal Copenhagen issued their first Mother's Day plate in 1971. Royal Copenhagen chose humans as the motif of they Mother's Day plates.
You can see the entire series of Bing & Grondahl Mother's Day plates here - Overview with pictures, prices and descriptions of the individual plates, designers etc.
Royal Copenhagen Mother's Day plates from 1971-1977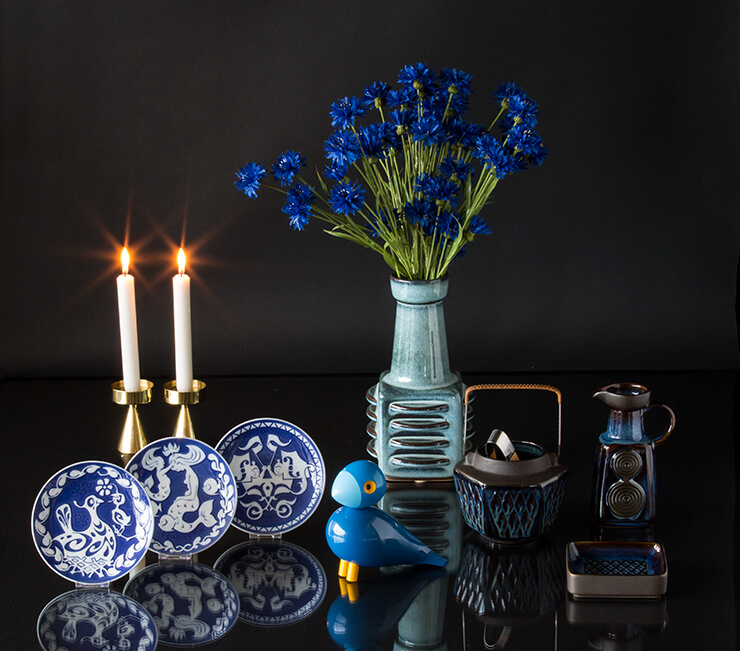 Royal Copenhagen Mother's Day plates from 1982-1987
The series of Royal Copenhagen Mother's Day plates with animal motifs was made by the artist Sven Vestergaard, who has also designed all the recent Christmas plates. It is a cute series consisting of 6 plates with motifs of animal mothers with their cubs. The motifs are actually copies of old figurines produced by Royal Copenhagen in the past. They thus connect back through the history of Royal Copenhagen.
The plates relate to figurines as follows:
The 1982 plate shows the robin figurines 1020125 and 1020127 respectively.
The 1983 plate shows the cat figurines 1020071 and 1020055.
The 1984 plate shows the mare with foal figurine R4698.
The 1985 plate shows the rabbit figurines R4676 and R4705.
The 1986 plate shows the dog figurines R1453-1635 and 1020058.
The 1987 plate shows the goat with kid figurine R4744.
Below you will see images of the plates matched up with figurines. We do not have all the figurines in stock, so some of the figurines are the closest match, we had available.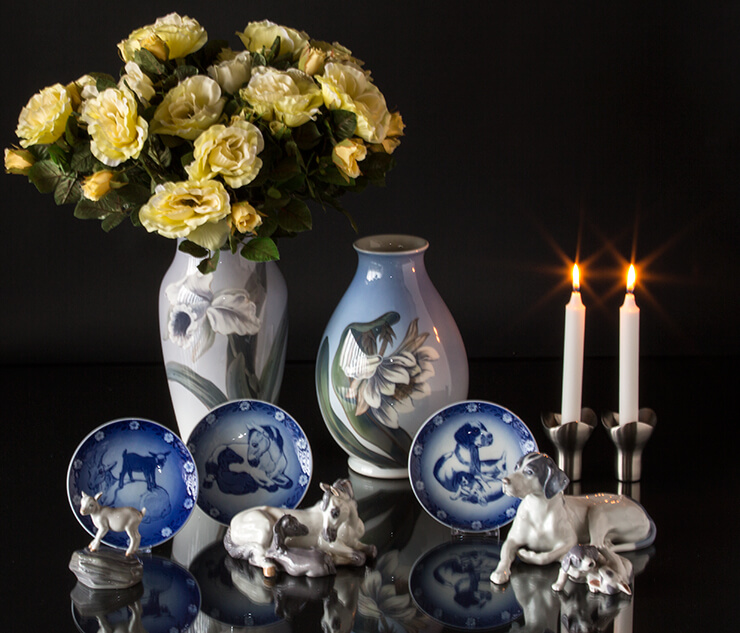 The figurines shown on the picture above are:
Kid on stone figurine R4760.
Mare with foal figurine R4698.
Dog figurines R1453-1635 and 1020058.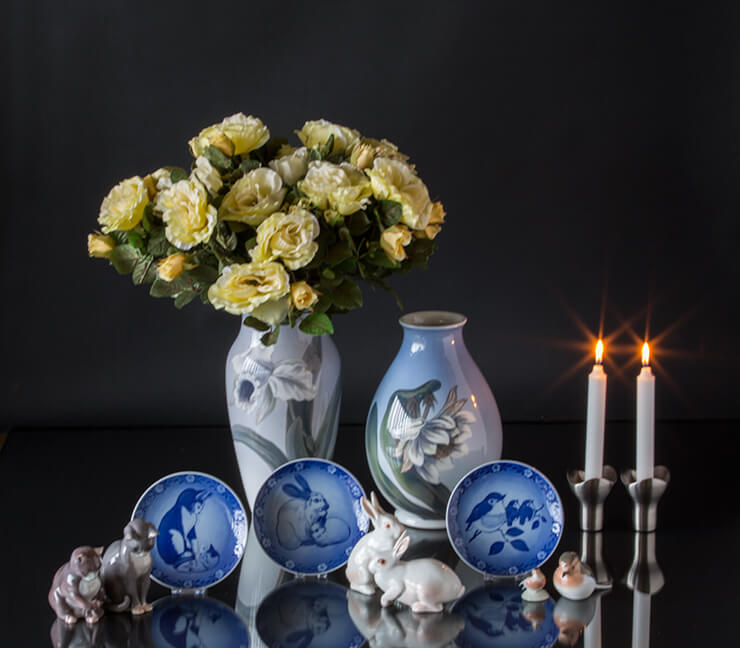 The
figurines
shown
on the
picture
above
are: