Plate stands and plate hangings

Many plates, such as the common blue Christmas plates and Mother's Day plates, have holes at the back for hanging, so you can just put a plate hook into the holes. This is a very safe way to hang up the plates. Other plates have no holes on the back or the holes may be damaged after years of use if you have changed the plate hook. In such a situation, the yellow plate hangings are really good. The plate hangings sit amazingly well onto the back of the plate and can also easily be removed. Plate hangings are available in three different sizes depending on the size of the plate.

More and more people are choosing to exhibit plates in plate racks instead of hanging them on the wall. The plates can be placed in a glass cabinet so that they are safely out of range or they can be placed centrally on a cabinet or dresser. The plate rack allows you to regulate how upright the plate should be. The backstop of the plate rack can be adjusted a few centimetres, so you can place the plate exactly as you want. In front of the plate stand there is a subtle edge to ensure that the plate is held securely. Plate racks are also available in three sizes for different sizes of plates.
As it has become modern to decorate with plates we often have people calling us to ask, how best to hang or set up plate and if we have some good solutions to this. I will share our options for hanging or setting up plates making it possible for you to better decorate with your plates, too.
Plate stands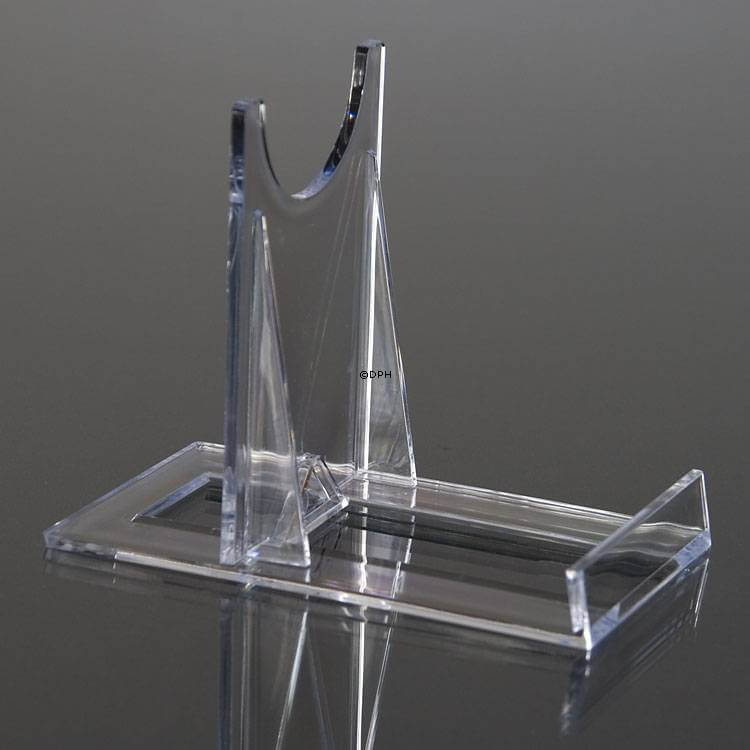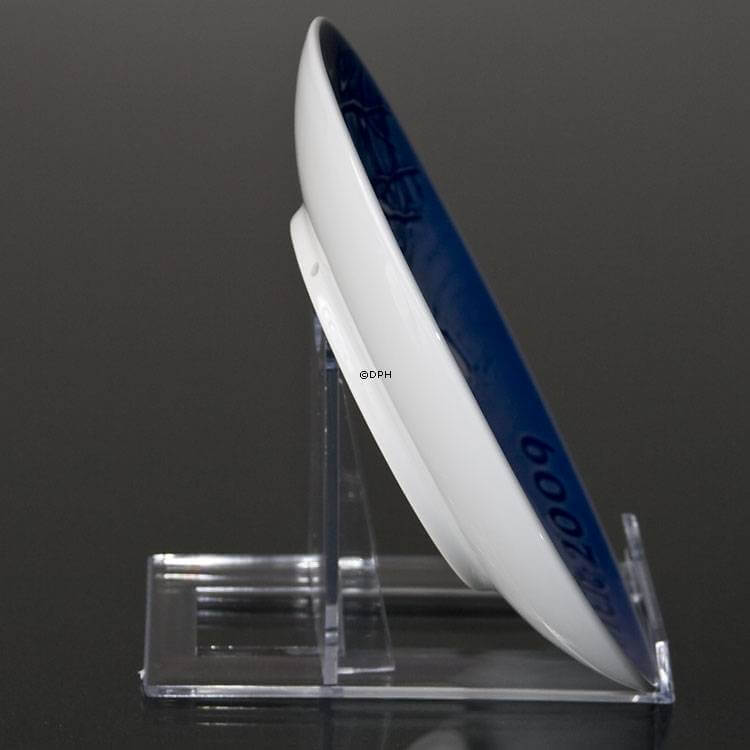 The plate stand is for placing the plate on your table or bookcase. It can be set to the tilt that best suits you. We have plate stands for you in three different sizes of plates: Up to 20 cm, from 21 to 27 cm, from 28 to 32 cm.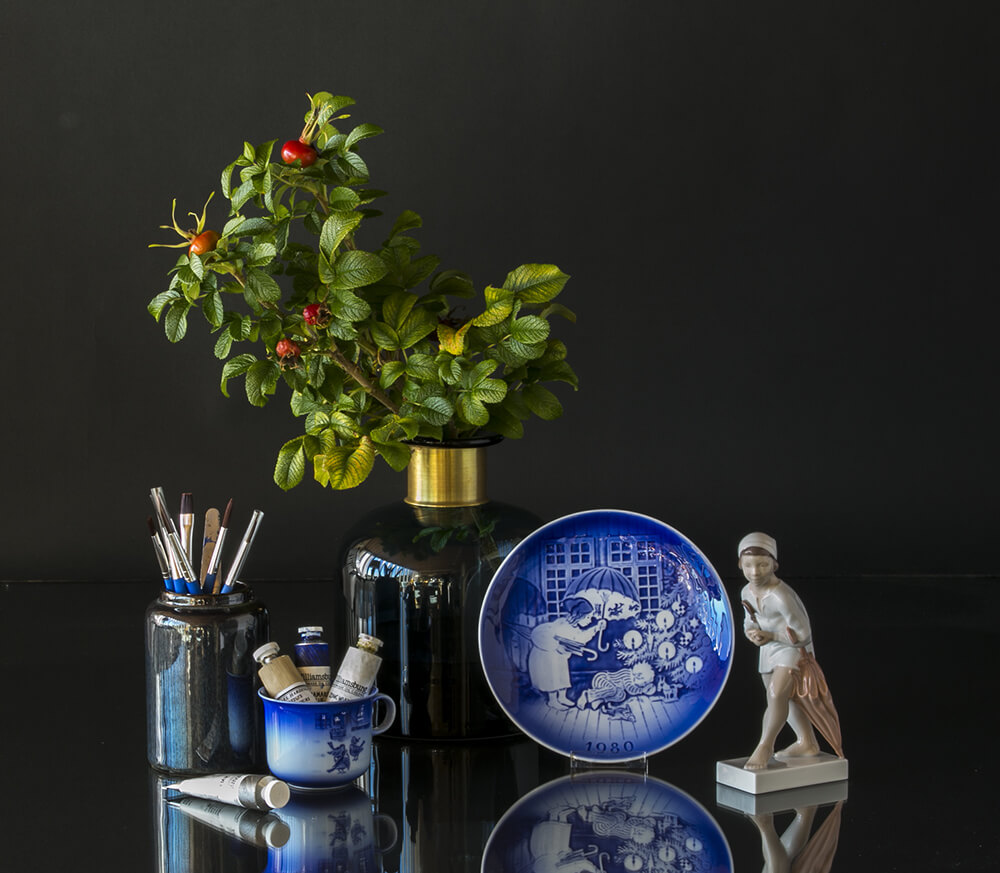 Hangers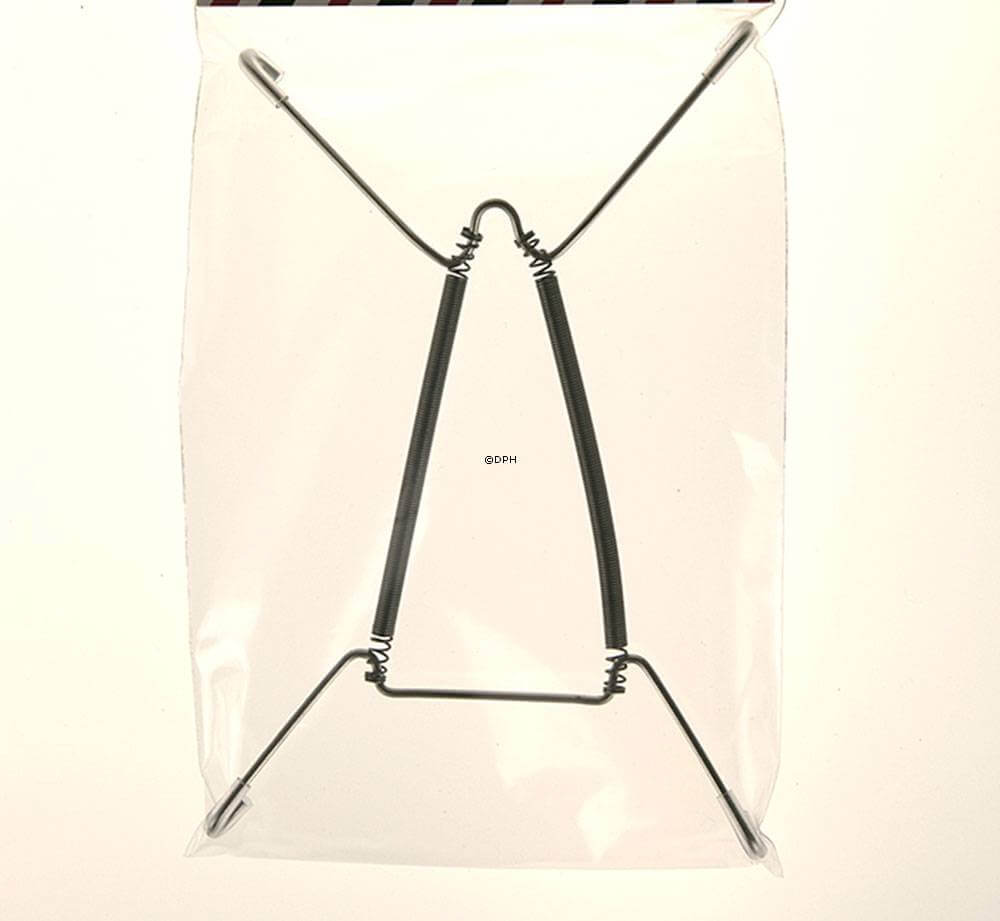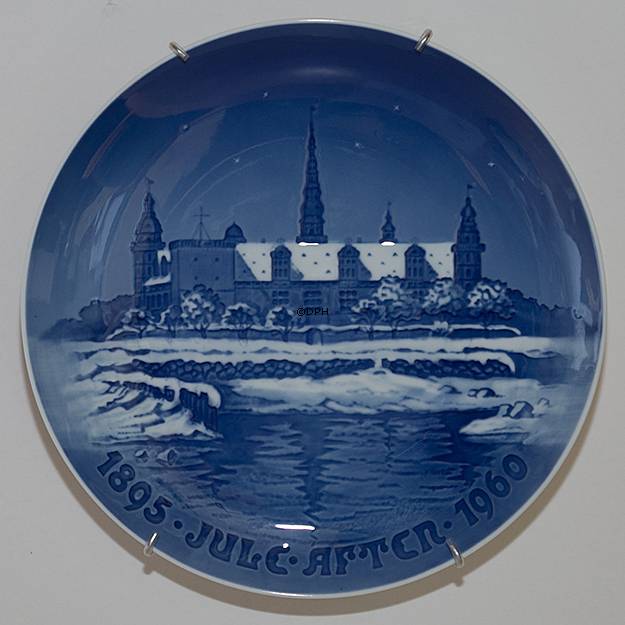 Hangers are well-suited for hanging plates on the wall and the hanger can be set on the plate to make it hang as you wish. The hanger hold the plate with 4 hooks that you can see on the picture on the left above. We have the hanger in four sizes: Between 12 and 16 cm, between 16 and 22 cm, between 21 and 28 cm and between 27 and 38 cm.
Plate Hooks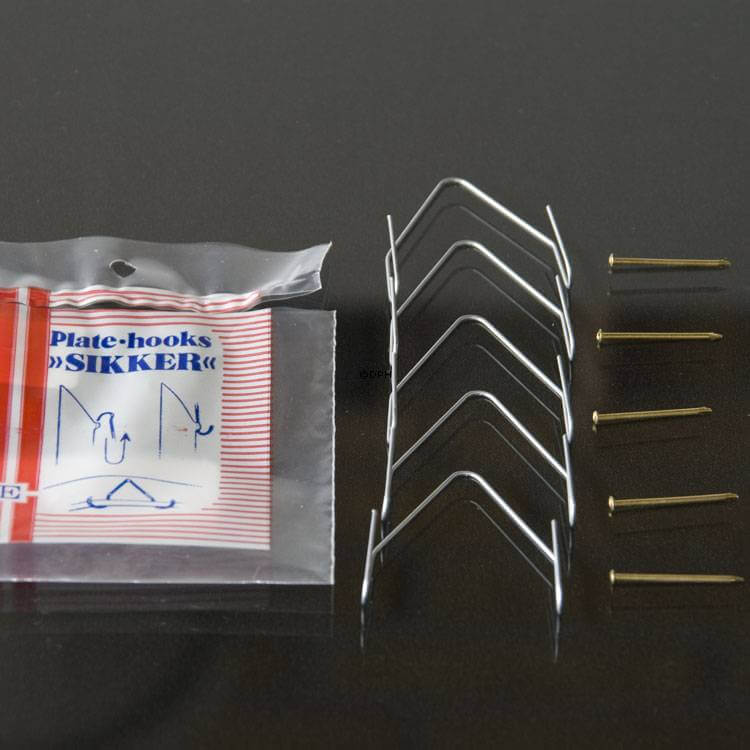 Plate hooks are for plates that have two holes in the rim on the back. This is common in Danish plates, but is not seen as often on foreign plates. So if you have Danish Christmas or mother's day plates that you would like to hang on the wall, then this is a good and cheap solution.
Extra Strong Hanger for Heavy Plates or Dishes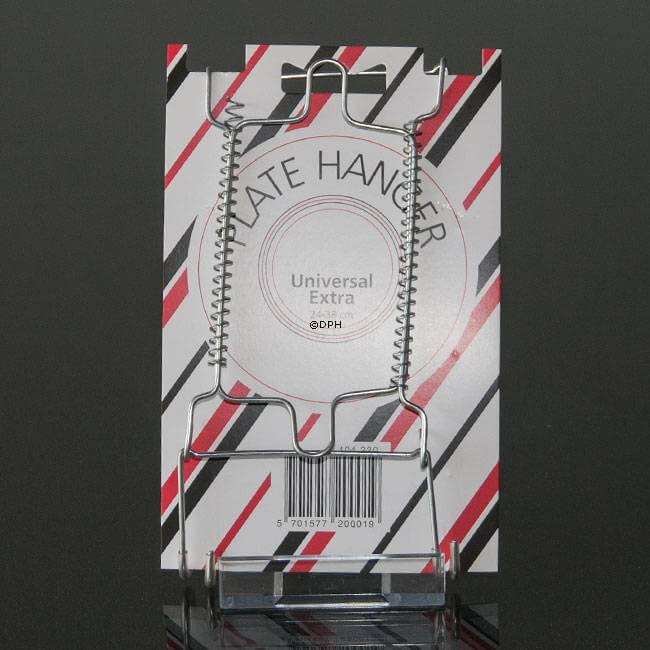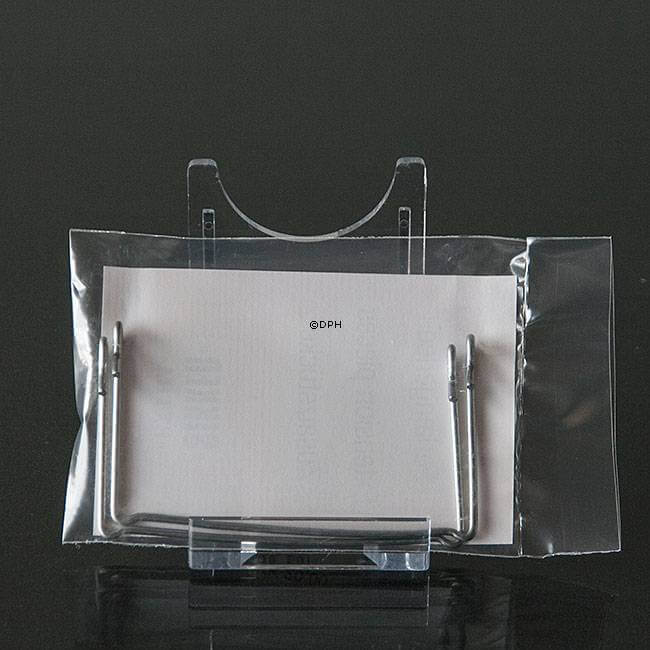 If you have a large and heavy plate, maybe even of glass, then you need a hanger that can carry the weight. Here we offer you the extra strong hanger that can carry up to 20 kg. It is for plates and dishes between 24 and 38 cm, but if your plate is larger than that, we have extension pieces for the hanger to make it possible to reach the size you need. If you want to hang a dish on the wall, then this is the right choice.
Plate Hanger That Sticks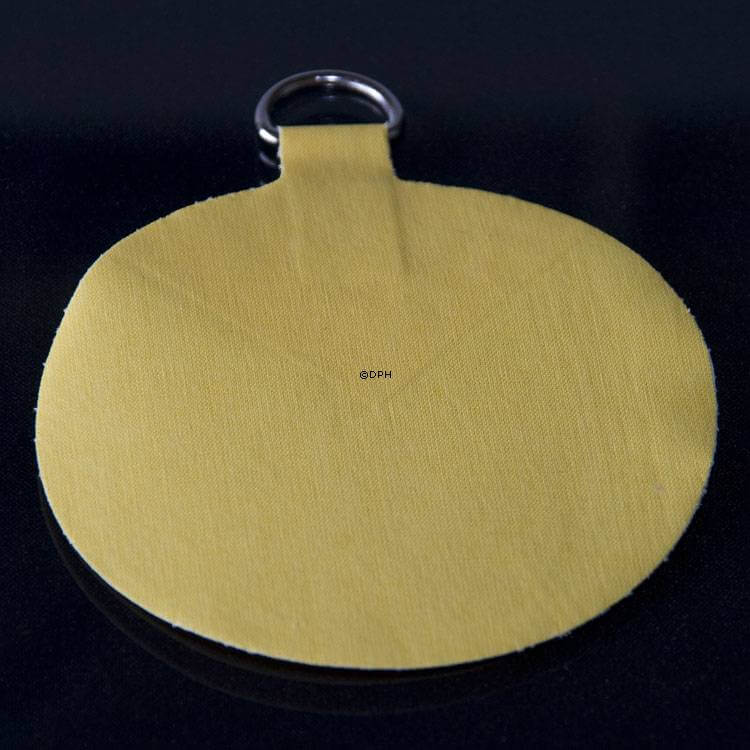 We also have hangers that can stick to the backside of the plate. This is a good solution, if you have plates without holes for hooks and do not wish to be able to see the 4 hooks from the hangers. These hangers can be had for plates with a diameter of max 20 cm, max 28 cm and above 28 cm and max 3 kg.
Plate Racks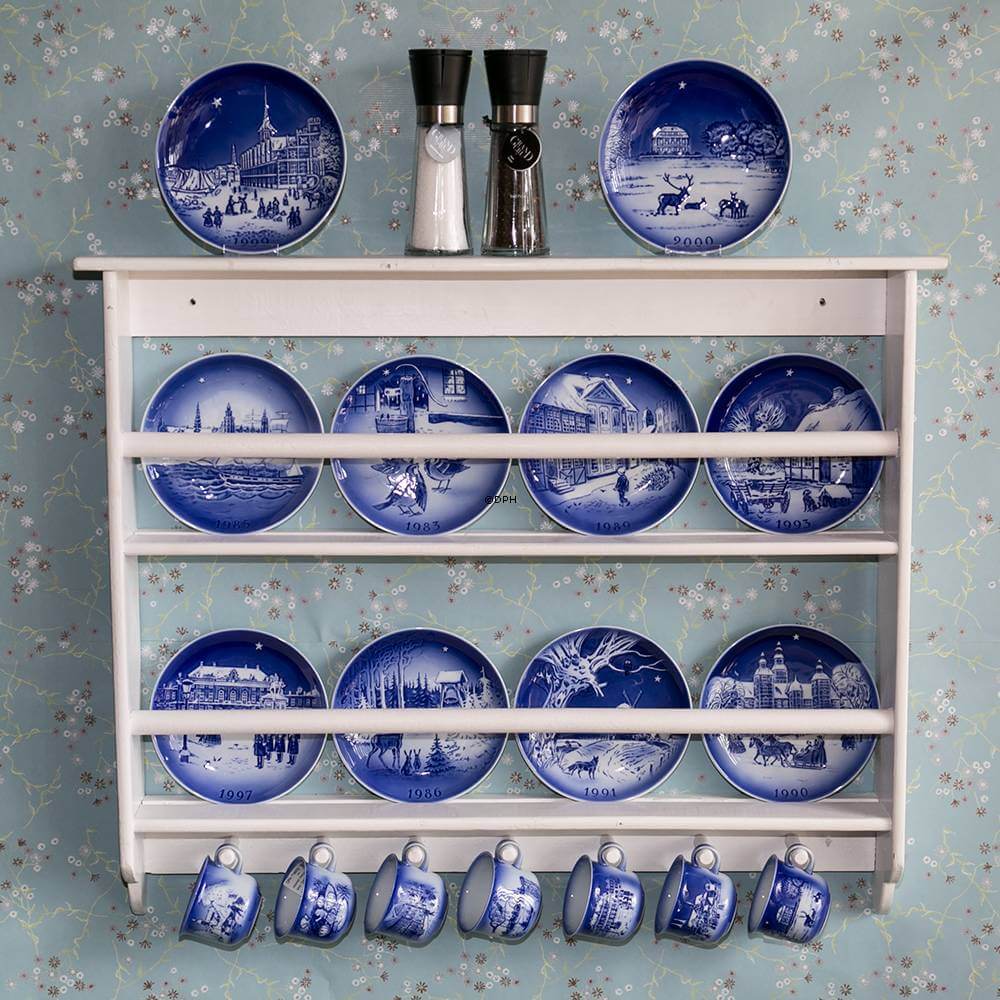 If you have many beautiful plates that you also use as dinnerware, then a plate rack is a good idea. Here you will both have plates and cups set as decoration and at the same time you can easily take them down for use. On the picture you see a plate rack with the beautiful Desiree Hans Christian Andersen Christmas plates and cups.
Plate Holder
You can also have your plates in a stylish plate holder that can both be used to decorate in layers and to bring fruit and cake to the table. The plate holder is for plates of max 28.5 cm. In the picture on the right you see the beautiful Bjorn Wiinblad Christmas plates placed in a plate holder. The plate holder is also available in black.