In this category you will find candlesticks in metal from Asmussen (Hamlet Design), Lene Bjerre and many others.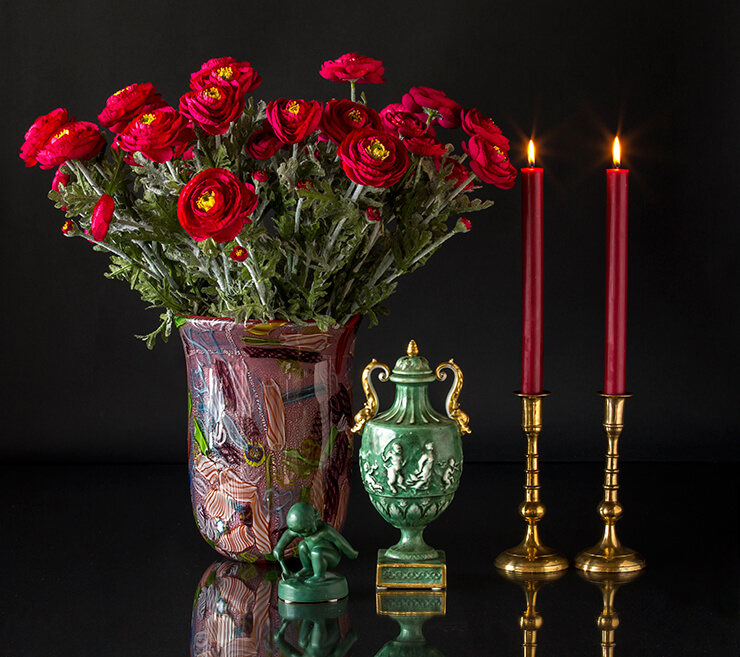 Here you will find the popular Asmussen drop candlesticks in gold and tin plated. Drop candlesticks can be placed together in sets of 1,2,3 and 4 drops or two pieces of the same size. The Gold drop candlesticks are the best known, but for a long period silver has been more popular than gold and we sell many tin candlesticks especially to young people. However brass is now coming back in interior design.

Steel and aluminum are also used in the production of candle holders, which are often referred to as silver candlesticks.

Also chrome and bronze are used for candlesticks, such as Lene Bjerre candlesticks in different heights to ordinary candles.

Silver candlesticks are available in many different heights, both large pillar candleholders to be placed on the floor, medium candlesticks to the table or sideboard and small trays for candles.