Here you will find a wide selection of silver / silver finish, chrome, tin, brass, gilded / gold candlesticks. Here you will find both antique / vintage / retro candlesticks, as well as brand new classic candlesticks. Both candlesticks for candle holders, block candles and candle holders, etc.
Candlesticks in silver, brass, tin, copper, chrome, etc. - Both new and vintag

Brass candlesticks
Brass candlesticks have become modern again. - We always have many old beautiful brass sticks in stock.
Many people use top glass for the old candlesticks, so they can be used for tealights. - As shown below​: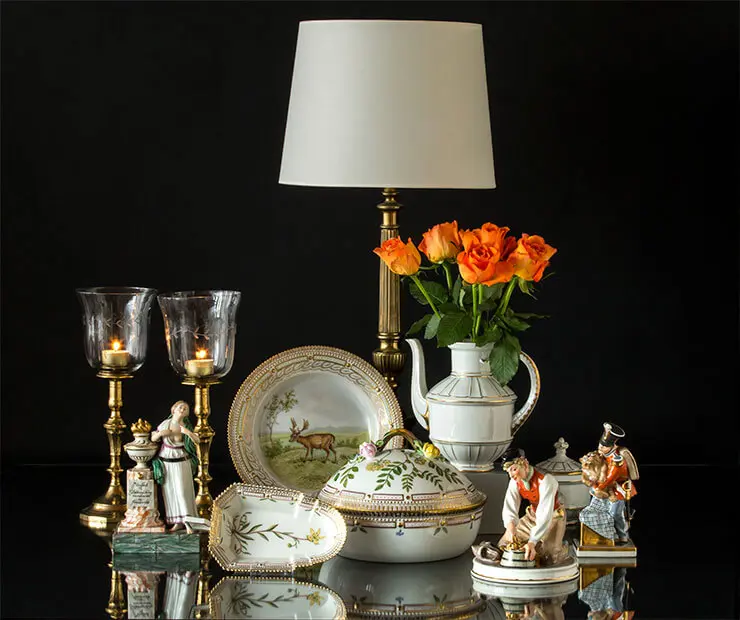 Silver candlesticks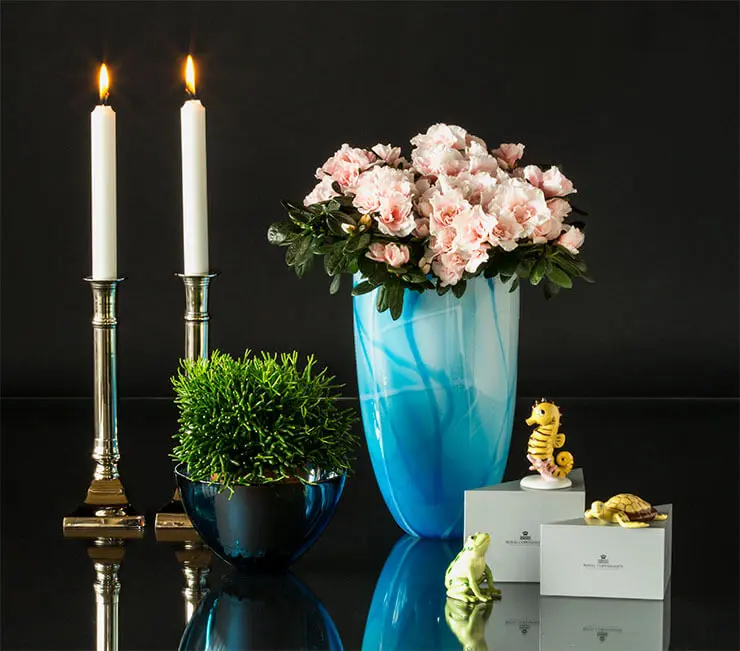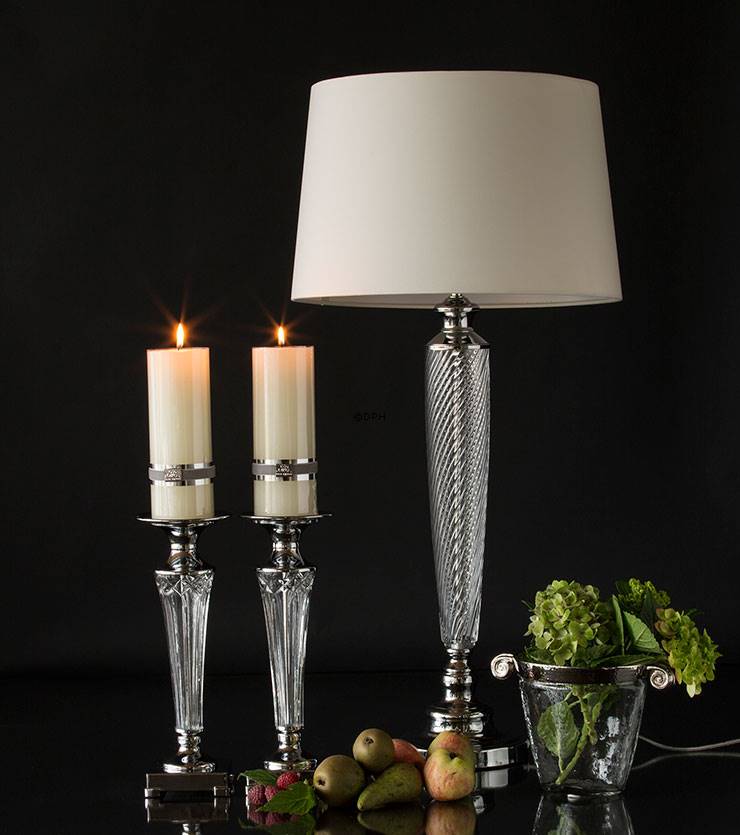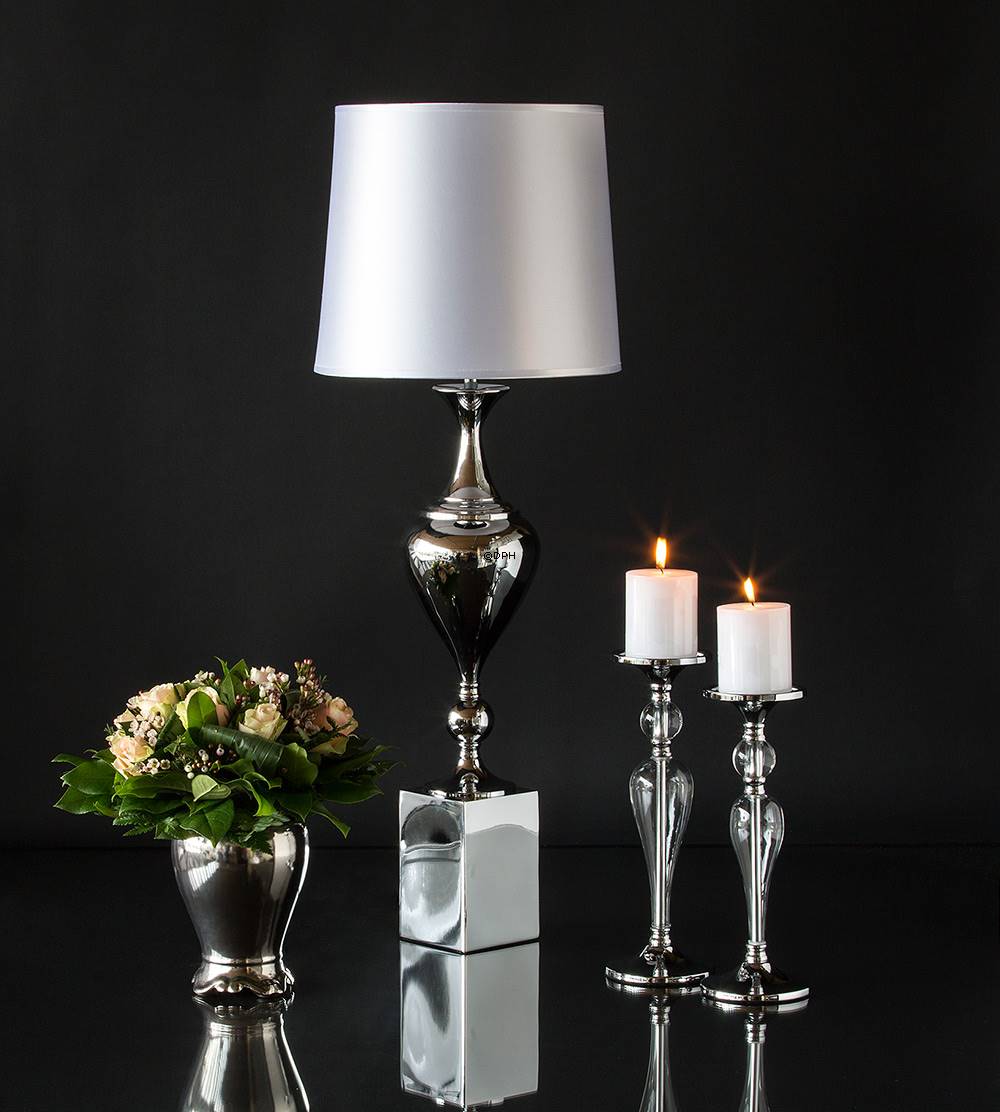 Asmussen Drop candlesticks, Safir, Hexa mv.
Asmussen / Hamlet Design has produced the popular drop candlesticks in gold and tin / silver. The drop candlesticks can be put together in sets of 1,2,3 and 4 drops or two of the same size. Gold drop candlesticks are the best known, but for a long time silver has been popular than gold and therefore many tinned candlesticks are sold especially to younger people.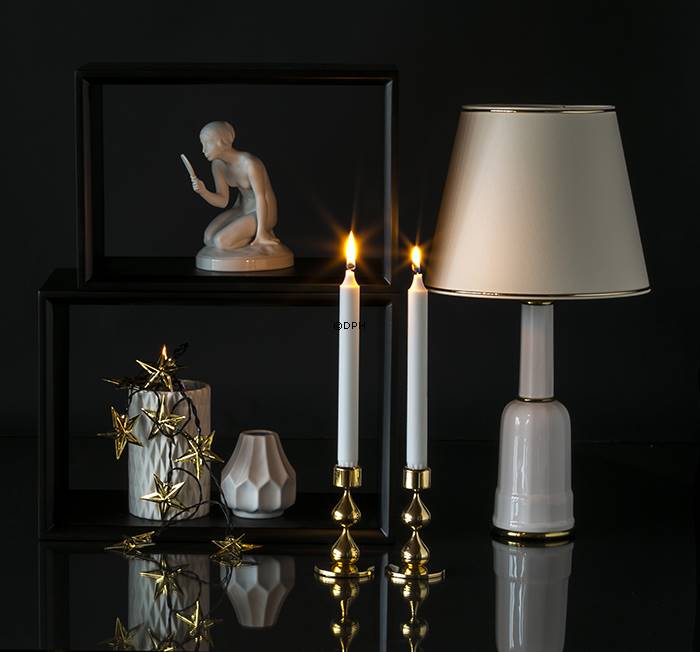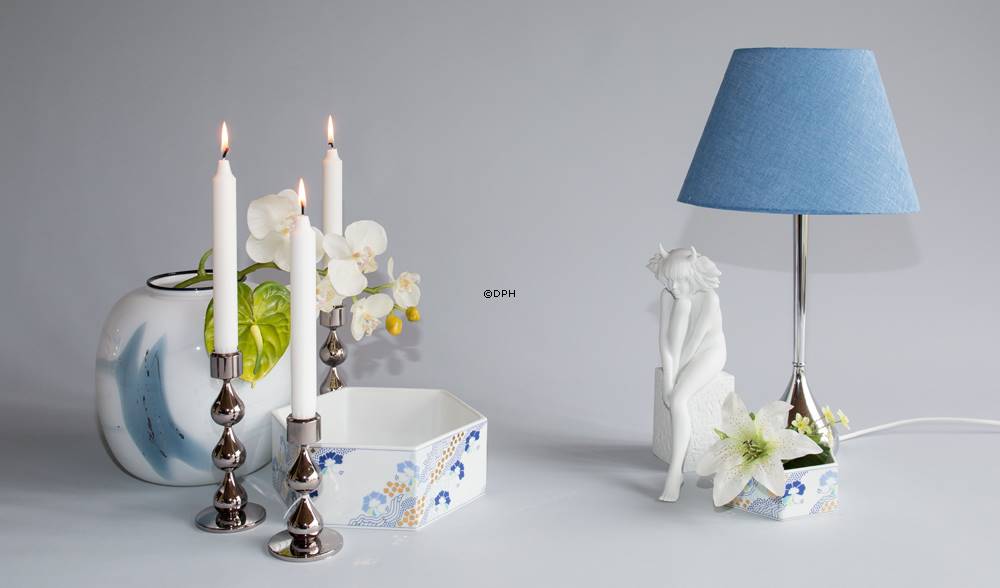 Brass is coming back in the home decor and that's why the old gold drop sticks are now emerging again and new ones are coming. For example Asmussen has made the sapphire candle holders: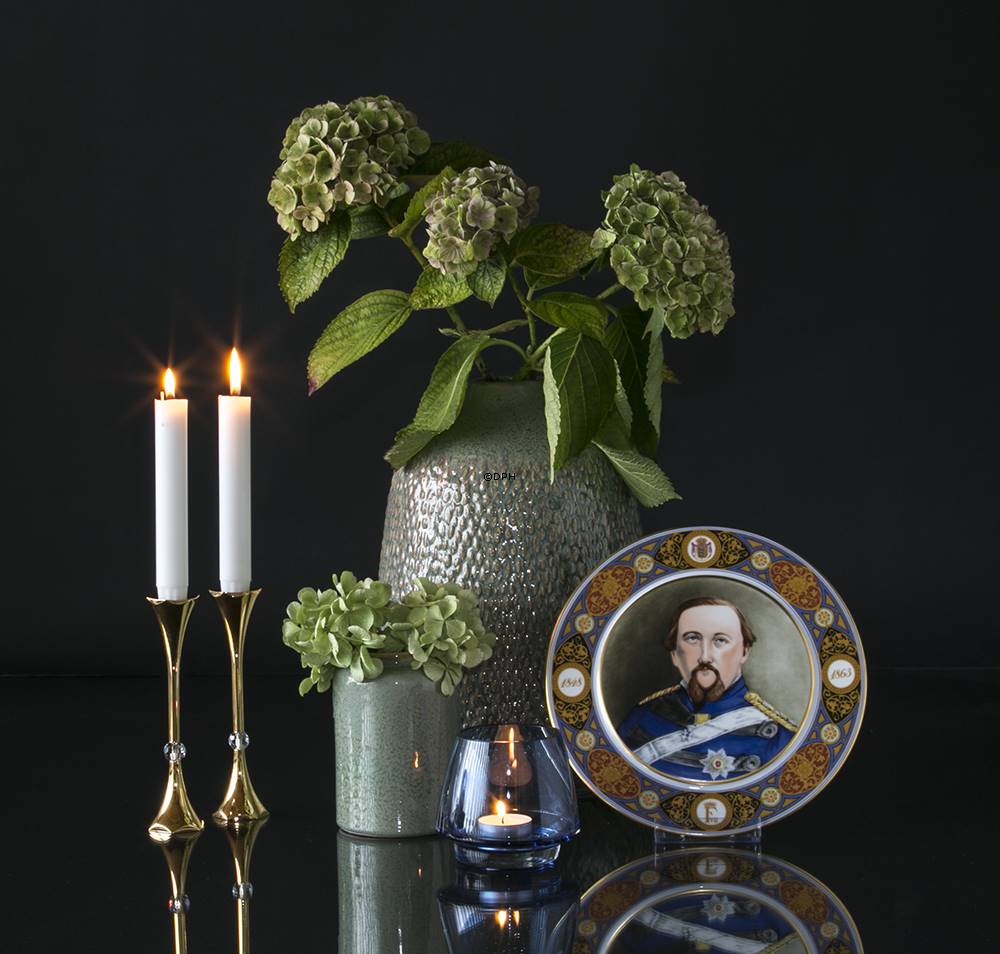 Steel and aluminum are also used in the manufacture of candlesticks, often referred to as silver candlesticks.
Tin Candlesticks
Scandia Present AB has made a series of tin candlesticks. - These candlesticks can be used for bothregular candles and for tealight candles. These tin candlesticks fit well in much interior design: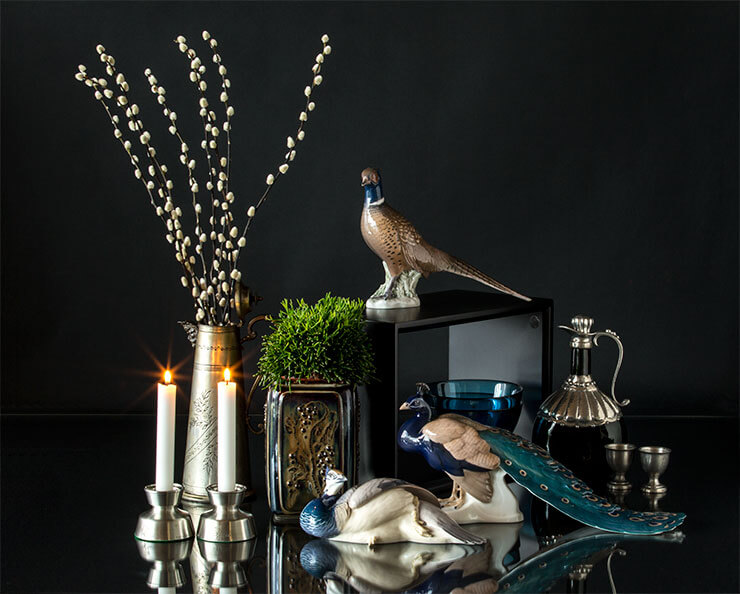 Chrome and bronze are also used for candlesticks, for example Lene Bjerre candlesticks of different height, for ordinary candles and for block candles. Today, many of the Lene Bjerre candlesticks can be used for both candles and block candles, so there are many uses.
Silver candlesticks are available in many different heights, both large pillar candlesticks for the floor, medium candlesticks for the table or sideboard and small candlesticks for block candles.
Candleholders for block candles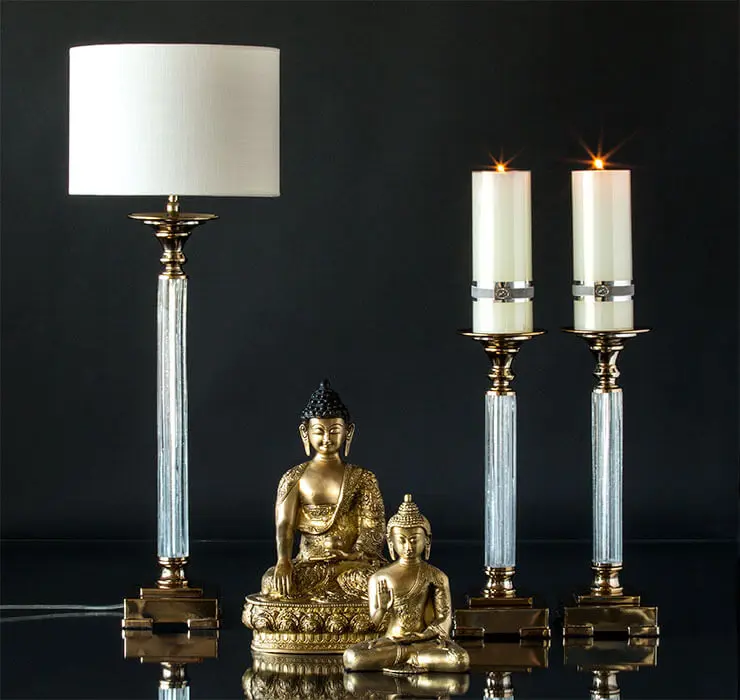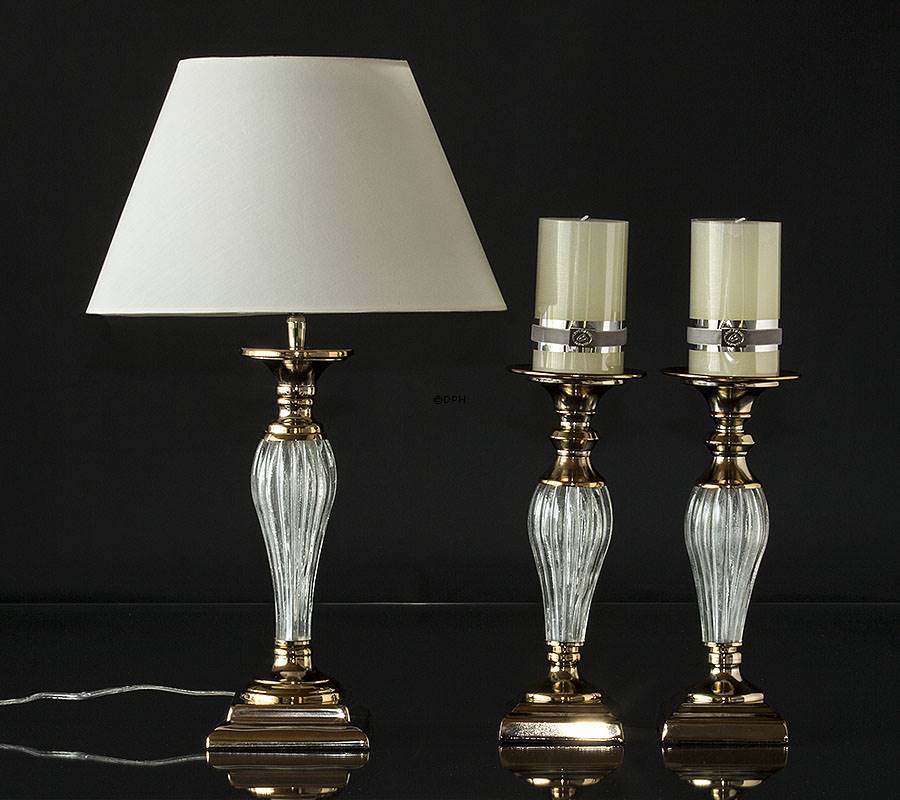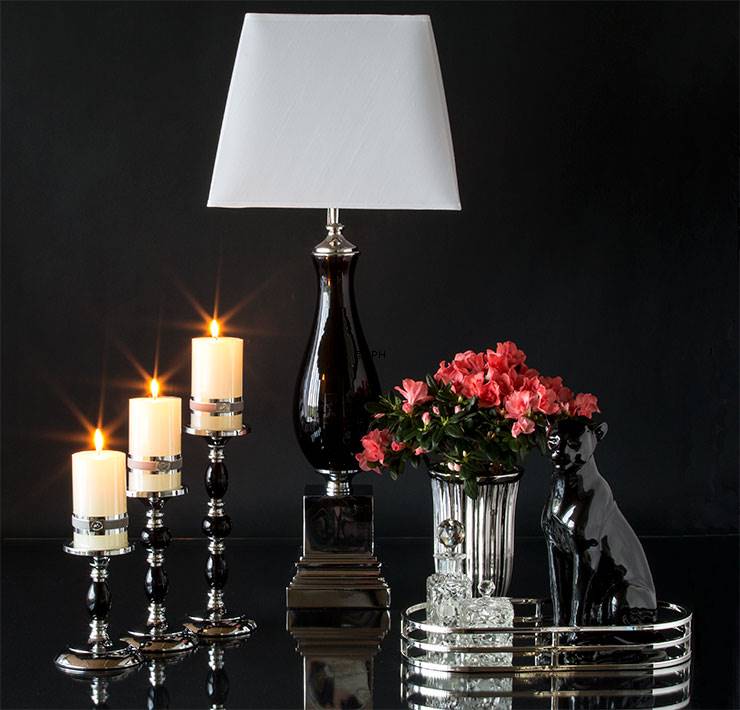 5 armed candleholders