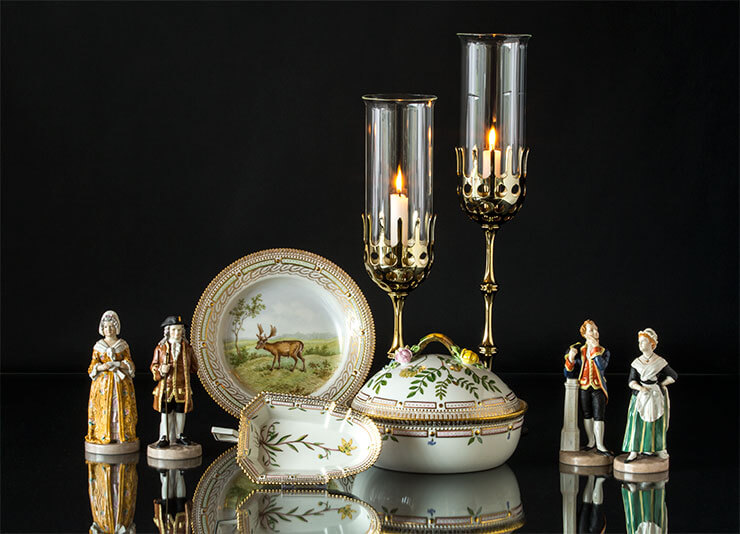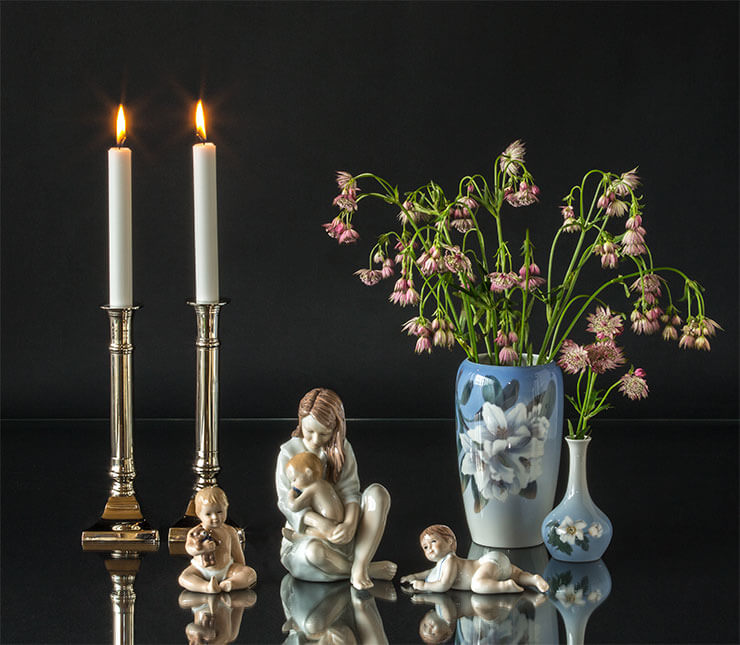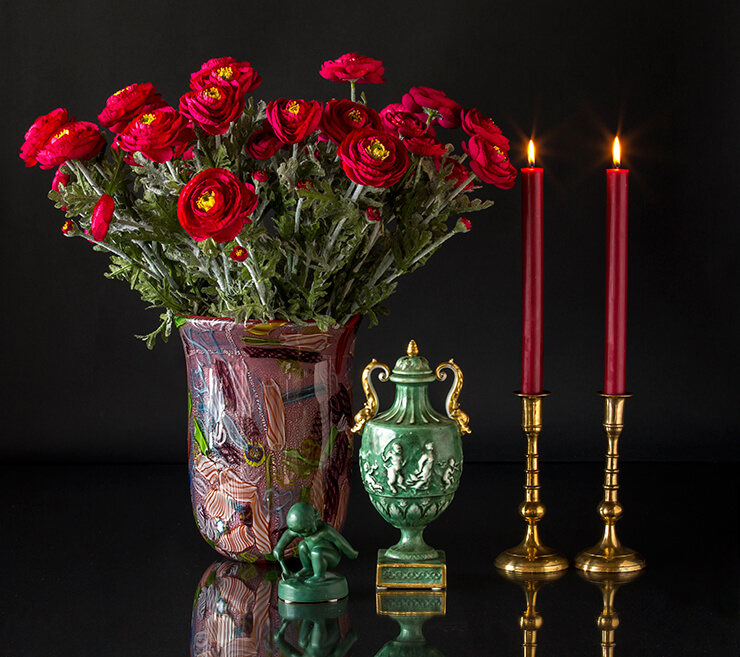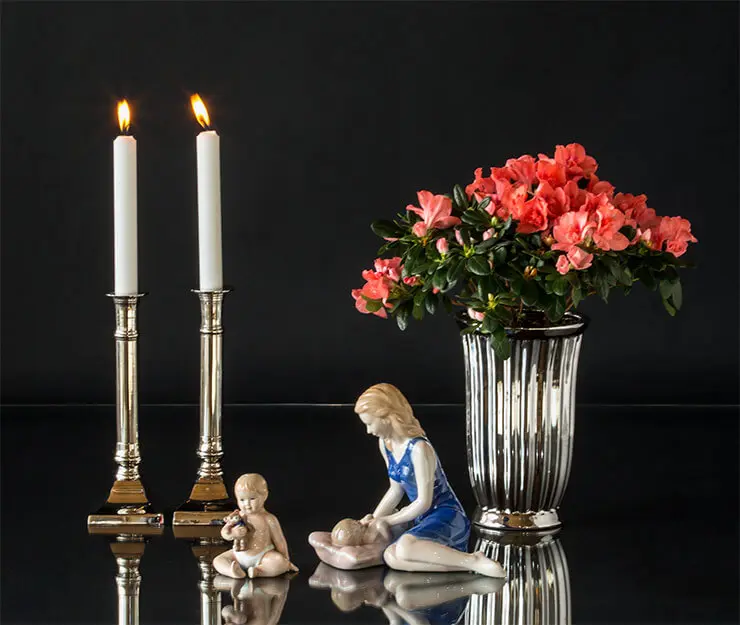 Here you will find the popular Asmussen drop candlesticks in gold and tin plated. Drop candlesticks can be placed together in sets of 1,2,3 and 4 drops or two pieces of the same size. The Gold drop candlesticks are the best known, but for a long period silver has been more popular than gold and we sell many tin candlesticks especially to young people. However brass is now coming back in interior design.

Steel and aluminum are also used in the production of candle holders, which are often referred to as silver candlesticks.

Also chrome and bronze are used for candlesticks, such as Lene Bjerre candlesticks in different heights to ordinary candles.

Silver candlesticks are available in many different heights, both large pillar candleholders to be placed on the floor, medium candlesticks to the table or sideboard and small trays for candles.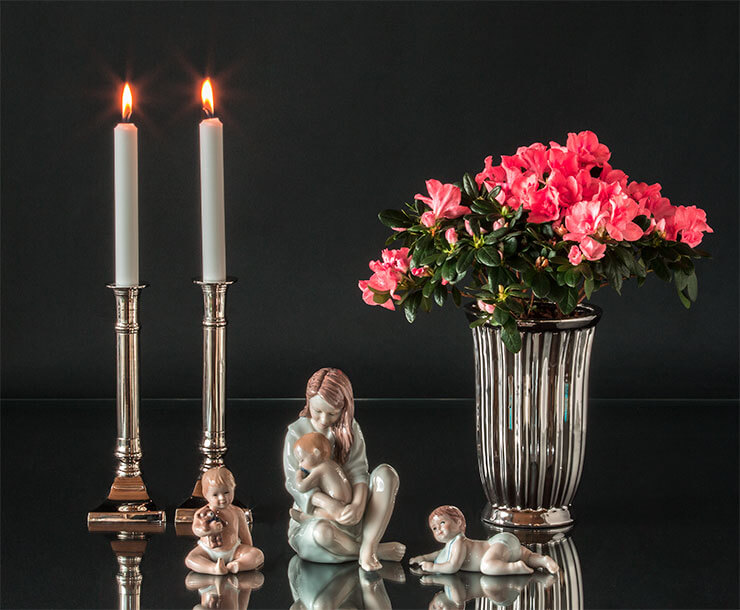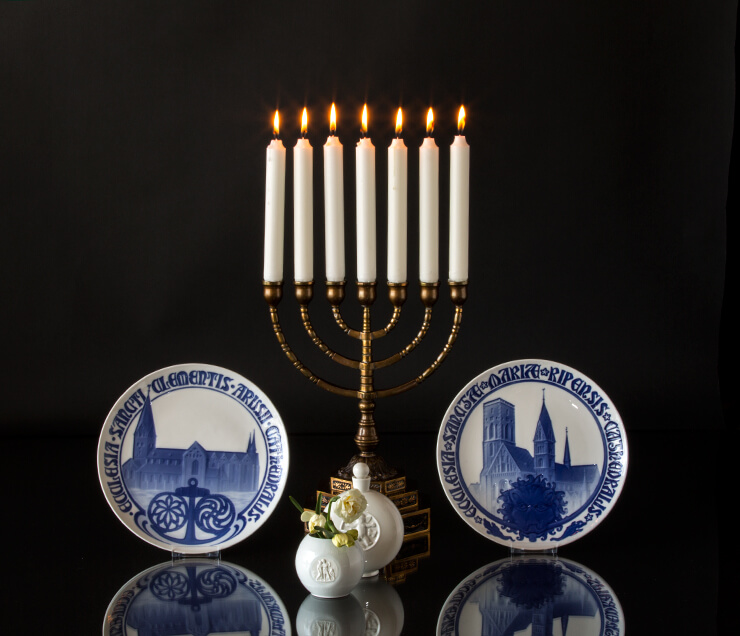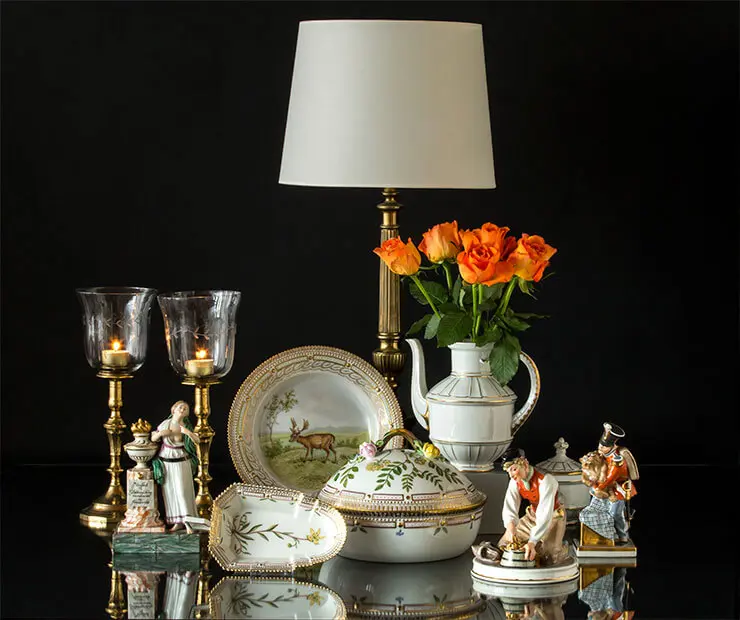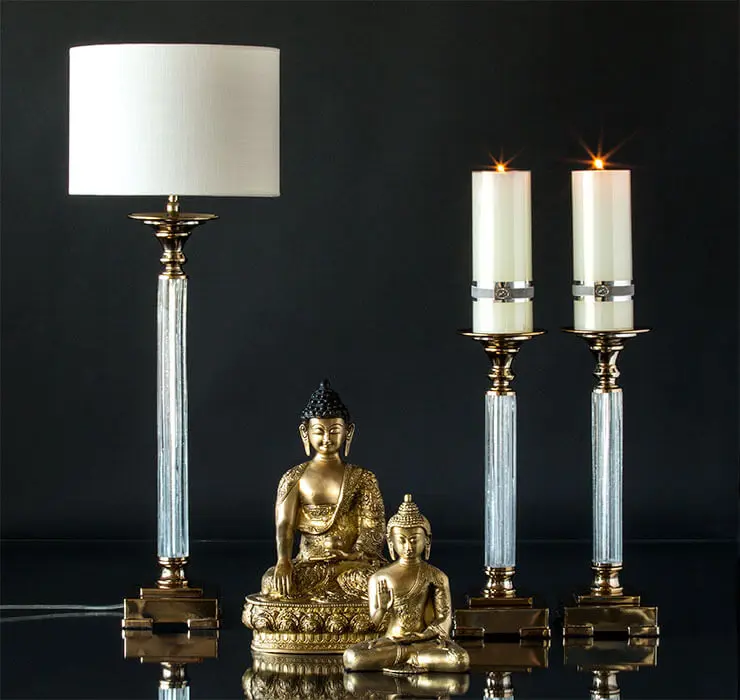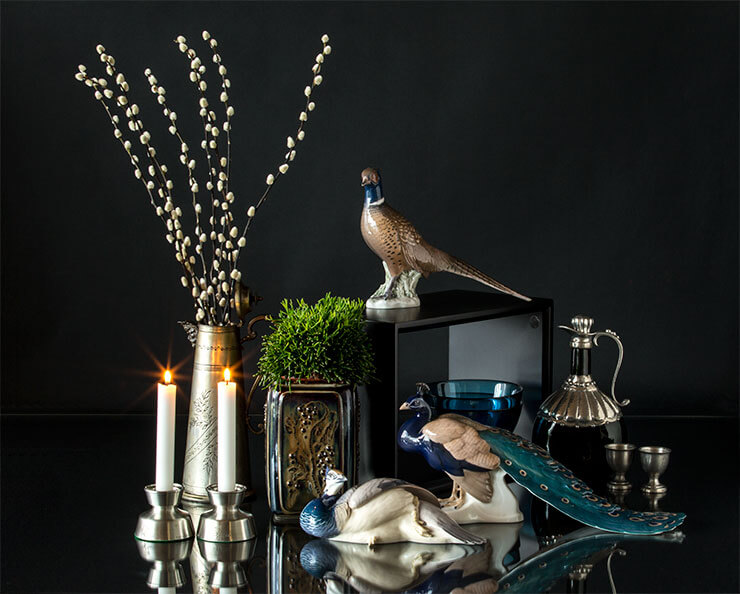 The beautiful candlesticks in gold from Asmussen Hamlet Danish Design is very popular and well known in Denmark. The gold drop candlesticks from Asmussen Design are available with 1 drop, 2 drops, 3 drops and 4 drops. Unfortunately the candlesticks are no longer in production, but we bought the remaining stock from Hamlet Danish Design, whom was responsible for production and sales, when they chose to stop the production.

Asmussen candlesticks with gold drops

Unfortunately all new candlesticks with 3 drops are sold out, but candlesticks with 1, 2 and 4 drops may still be available. For Asmussen's gold drop candlesticks, you can also get candle rings with crystals in different shapes.

Asmussen candlesticks are very popular as gift for 50-year wedding anniversaries birthdays.

Asmussen drop candleholders are a good alternative for Georg Jensen candleholders for the Christmas tree. Asmussen candleholders for Christmas trees are available in two versions; straight and twisted. Both versions are beautiful on their own and it is only one's own taste, which may choose one over the other.

For many years, silver has been more popular than gold and thus Asmussen drop candlesticks are also made in a tin-plated version. These Asmussen candlesticks are only available with 1, 2 and 3 drops and is popular among both young and elder people. They are, of course, a perfect gift for a silver wedding.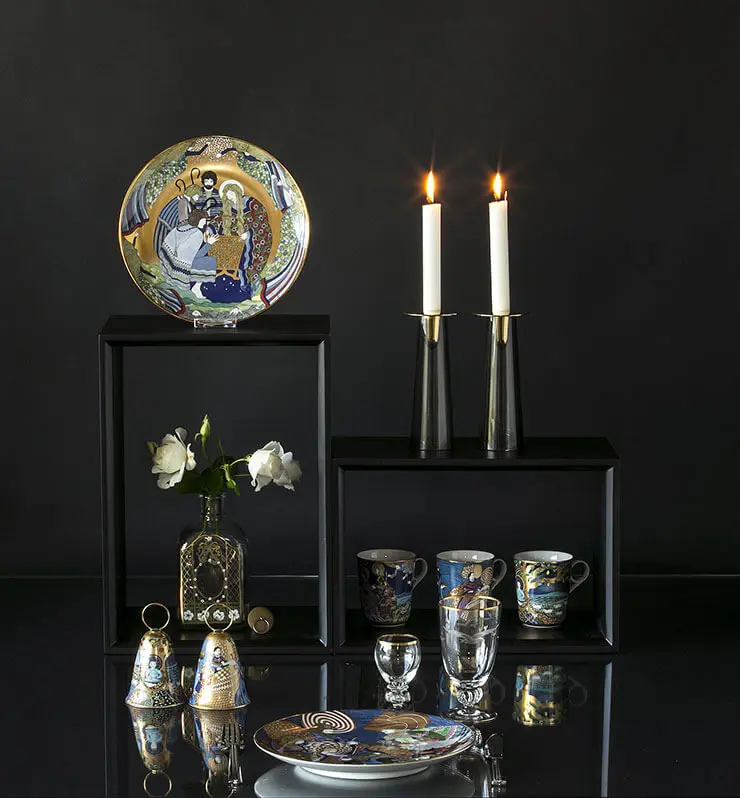 Asmussen Design is known for its beautiful gold things and napkin rings, bottle trays and place card holders which fits perfectly to the gold drop candlesticks. Bottle tray and place card holder are made of gold and blue glass, which gives unique ensemble with gold. If you set a table with candlesticks, place card holders, bottle trays and napkin rings the table depicts with elegance and style. The blue color in the bottle trays and place card holders makes the table decoration from Asmussen Danish Design fit very well with some of the blue dinnerware from Royal Copenhagen and Bing & Grondahl. Set you table with Blue Fluted, Blue Fluted Mega, Blue Flower, Empire or Royal Copenhagen blue Christmas cups, the Asmussen table accessories are a beautiful choice to supplement the plates.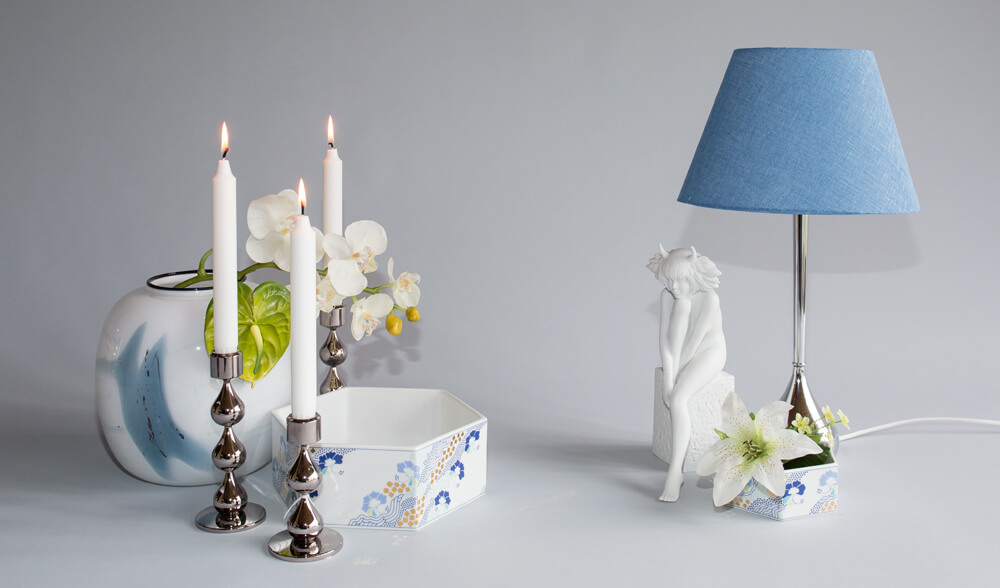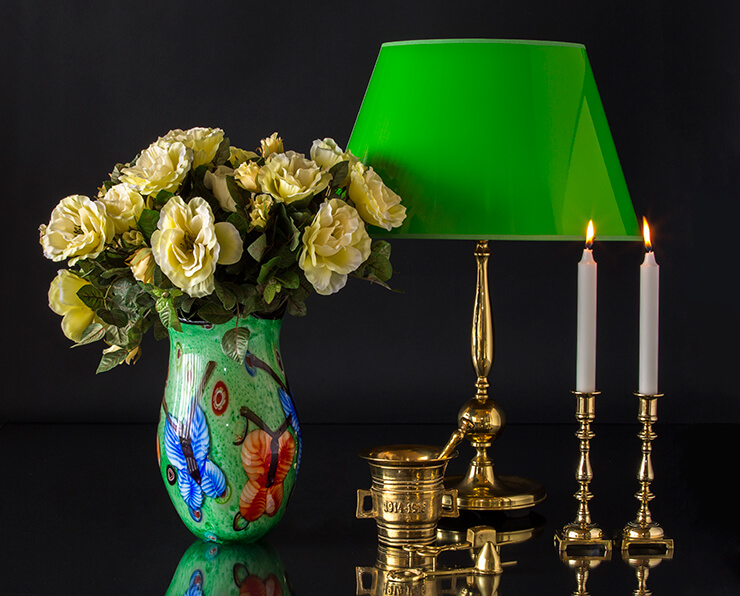 Candlesticks in silver, bronze and brass are an elegant addition to your home. They are the most classic candleholders and represent the image that most of us have of a candlestick. The also include the wellknown candelabra. This large and beautiful candleholder give an extra force to the decor, which attracts attention. Silver candlesticks give a special aura and presence with their light and cool look, which fits in well with the silverware on the table.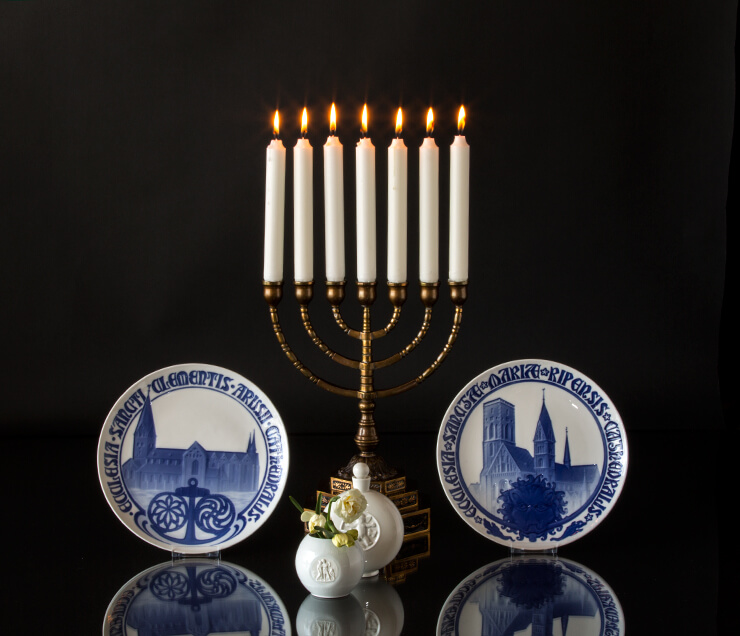 Annual Candleholders in Tin
From Scandia Present AB in Sweden we have a special series of Annual candleholders in tin. Scandia Present AB was a large producer of collectibles in tin situated in Karlshamn in Blekinge, Sweden. This series of candleholders was issued in the period 1978 to 1999. Each of these candleholders have besides the year also a flower on the back. On the Annual candleholder 1978 the flower was the Linnaea. This flower is named after the Swedish botanist Carl von Linné, who developed the basis of modern botany.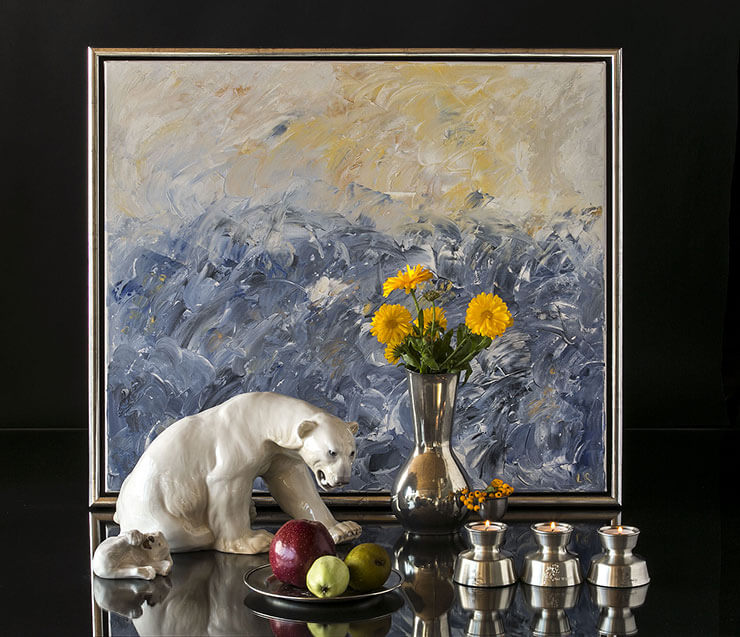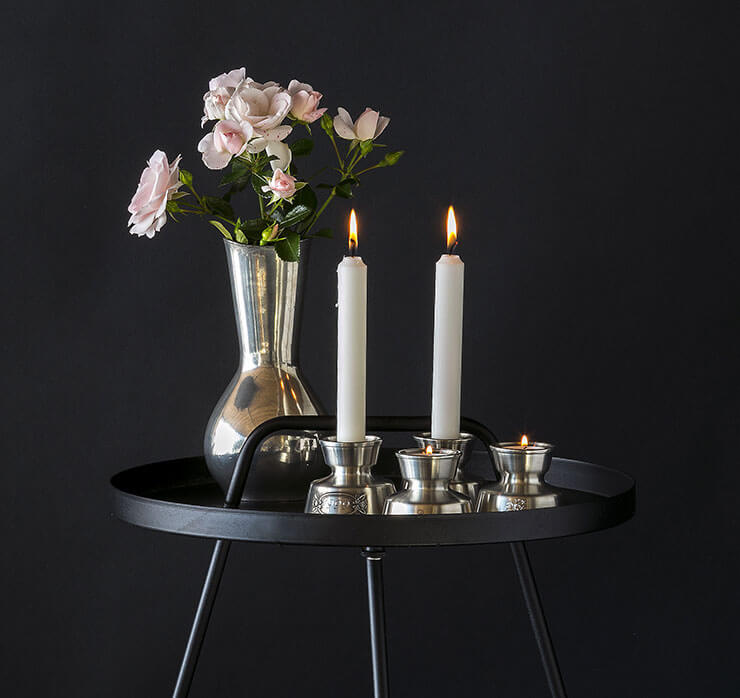 Each candleholder thus has a beautiful flower cut in the tin on the back, so you can find the flower that fits your taste or the flower that fits your year. Scandia has furthermore produced a series of tin egg cups with chicken breeds and tin plates with biblical motifs, months, castles and Swedish kings and queens.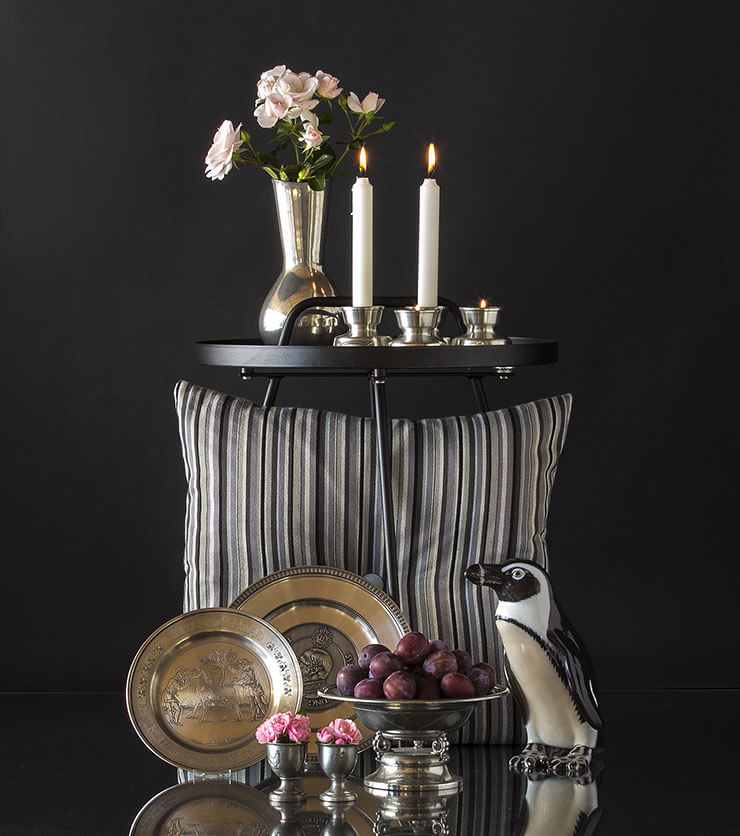 The candleholders both work on their own or in groups. At the same time tin has become modern and fits in with the modern decor with polished metal surfaces that have also become popular for the kitchen appliances. They also work well as decoration on a table and tin can easily be combined with most colours in a good way.