Now you have the opportunity to design your own cake stand or centerpiece.
Use your old blue Christmas and Mother's Day plates or dishes from your tableware. Here you can buy fittings, and get holes drilled in your plates or dishes.. See more
How to design your own cake stand - see more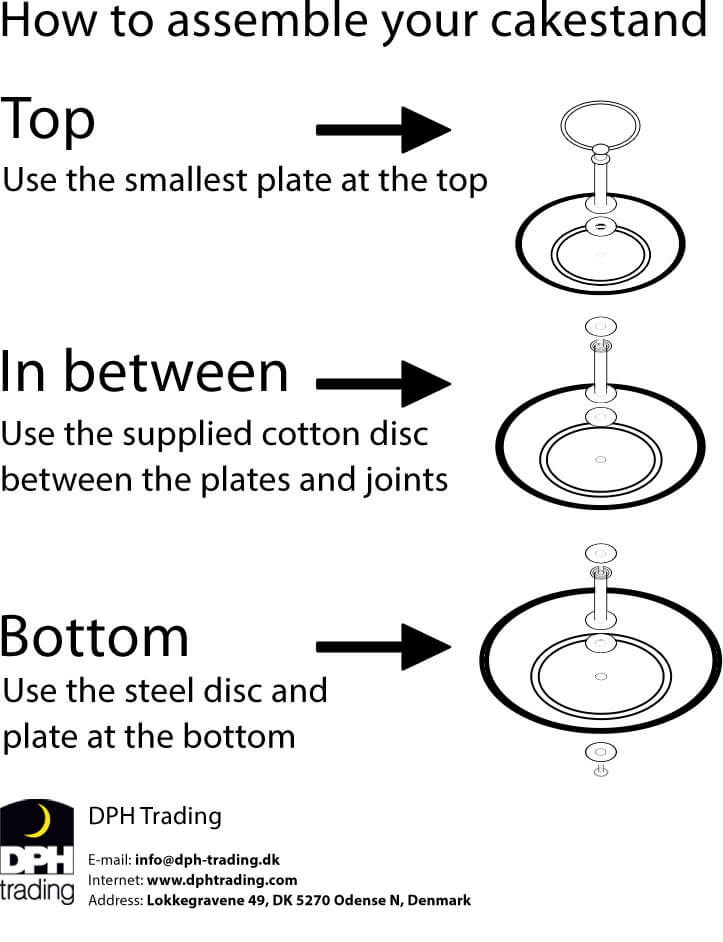 If you want to order a complete cake-stand, you can choose between the cake stands below which we have already made.
Or you can select 2 or 3 plates of your own choice, add these plates to the basket, and order drilling of holes in the plates (art. no. 501) and 1 fitting for the cake-stand (please select from the fittings on this page). In the basket please make a comment about which plates you want to have drilled, so we do not make any mistakes.

In our opinion you get the best result if you choose 3 different sizes of plates. eg. 15cm - 18cm and 23cm - Have Fun designing your own cake stand.