Can You Eat from Christmas Plates?
Do you have questions?
Yes, you can eat of old Christmas plates, etc.
Christmas plates from Royal Copenhagen, Bing & Grondahl, etc. are not toxic and you can easily eat off them.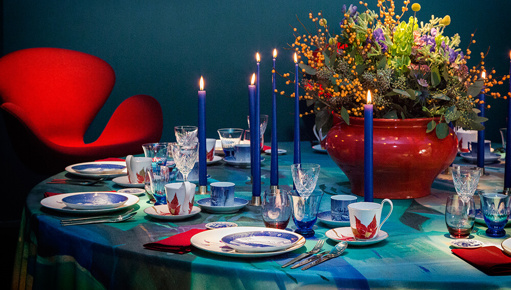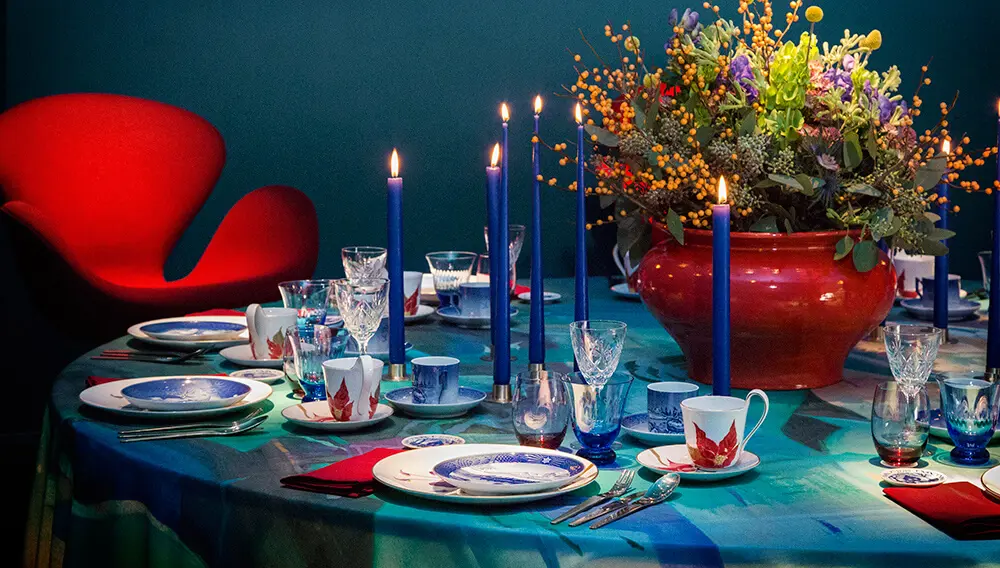 If you have old Royal Copenhagen, Bing & Grondahl, or Desiree Christmas plates, they can easily be used as plates for dinning. You can thus easily eat of Christmas plates, if it is the Danish blue-painted plates with underglaze decoration. Where one should not eat off plates is when the decoration on the plate is over the glaze.

The easiest way to distinguish is when it comes to a decoration that is OVER the glaze, (that is, which is printed on the finished plate) then you should be careful, as these can give off dyes in the food.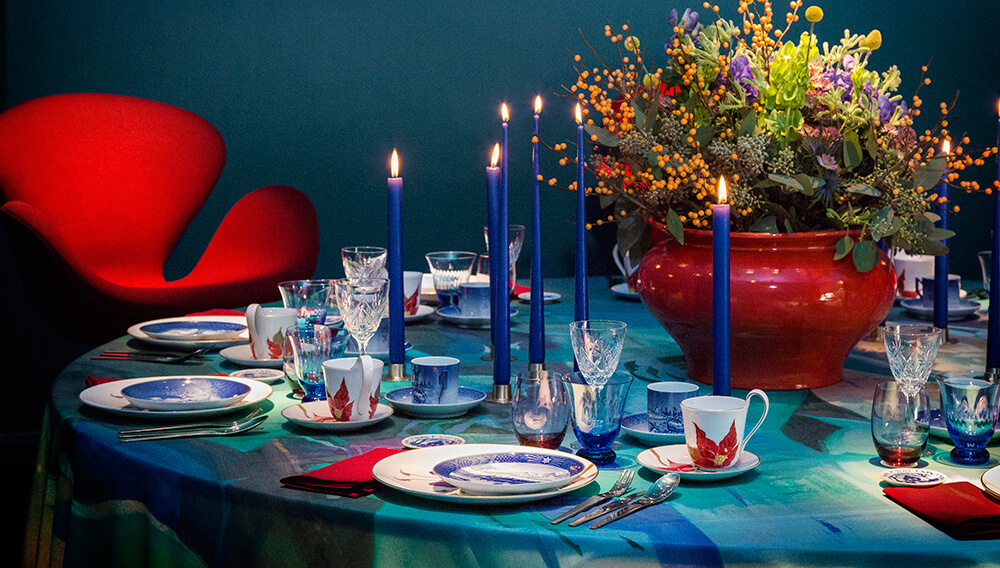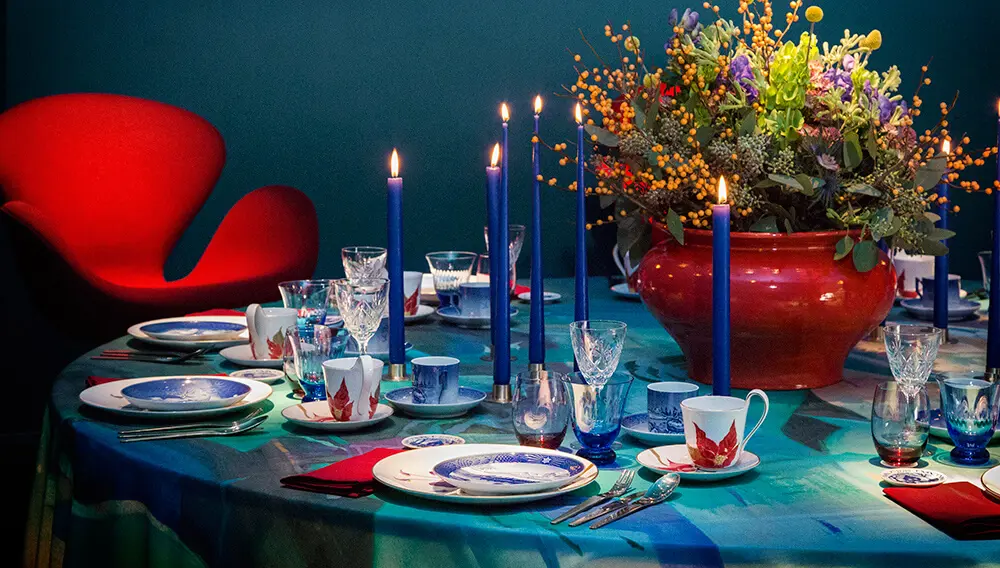 Still in doubt?
On behalf of customers, we have contacted Royal Copenhagen, who can confirm that all vintages of Christmas plates and other old dinnerware from RC and B&G are suitable for eating.

Royal Copenhagen writes:
"We often get inquiries from people who have now become concerned about whether they can eat from their Christmas plates.
Christmas plates were originally made as decoration and collectibles, but it has also been the intention that they should be used as ordinary plates. This is done today to a large extent, i.a. in Japan.
Christmas plates have always been made of the same materials, ie. mass, glaze and color, as our underglaze-decorated plates e.g. Blue Fluted Mega, Blue Fluted, Seagull and more.
Over the years, we have complied with - and continue to do so - the authorities' requirements regarding contact with food. Especially underglaze decorated objects such as Plates, Blue Fluted Mega, Blue Fluted etc. are completely resistant to contact with all materials - including food."
In addition, there was the following statement from Royal Copenhagen's former laboratory manager on the subject:
I (the laboratory manager) have looked at what we (RC) write on "our" website - under FAQ I found it. And it still looks very sensible, I think.
What it says about Christmas plates is completely correct. This also applies to old Christmas plates - just as it applies to old Blue Fluted, Blue Flower, etc. It is high temperature porcelain, which does not emit anything harmful to health. Where they got the part about the lead and 1967 from I have no idea. Who informs and advises customer service? If there was lead in Christmas plates (which there is not and never has been) - then it would disappear at the high firing temperature.
You can also read more about products on the Royal Copenhagen website: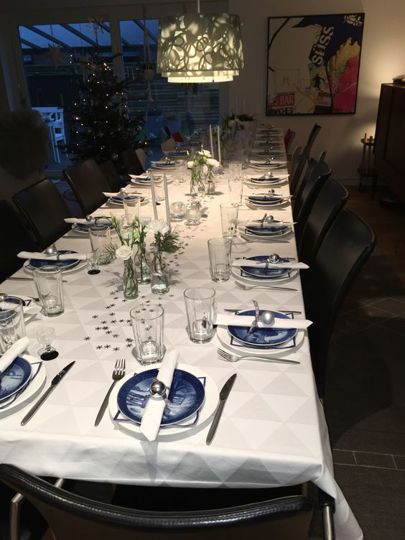 Don't worry about eating of your plates
So, with absolute peace of mind, you can cover the most beautiful table with your old Christmas plates, etc. Take for example this gorgeous tablesetting as an example of how beautiful it can be: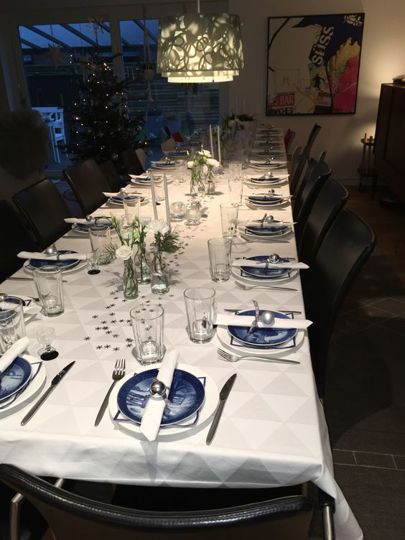 However, it is not only Royal Copenhagen's Christmas plates that you can eat from. Rorstrand's Christmas plates and Rorstrand's Mother's plates can also be used when eating.

The same goes for other blue-painted Christmas plates such as Royal Heidelberg Mother's Day plates, Gustavsberg Christmas plates and Annual plates, Tettau Mother's Day plates, Desiree Mother's Day plates and Bareuther Christmas plates.