How to decorate a retro home
Do you have questions?
Although many enjoy the classic and minimalist Scandinavian style in their homes, more and more people are opening their eyes to its complete opposite, namely the retro interior design.
Retro in itself is a recurring trend in the interior design world, which is based on colour, organic lines and, of course, a lot of nostalgia. Here there is room for the warm colours, personality and the quirky details that form an exciting home, with loads of personality.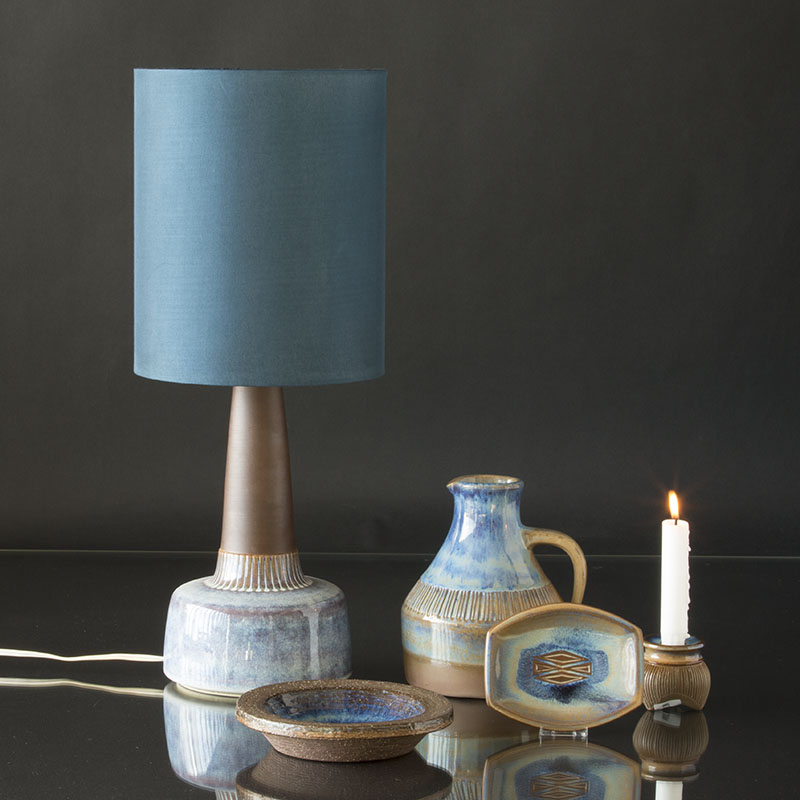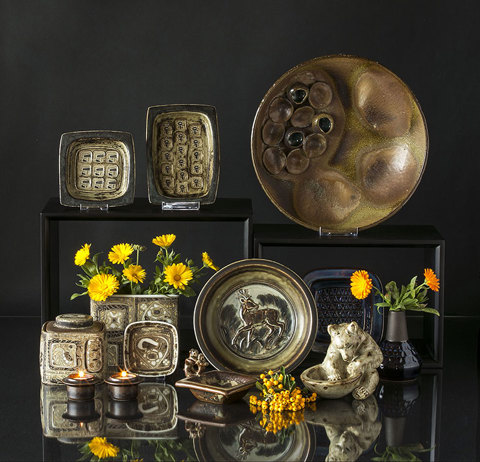 What is retro?
The word retro covers the entire history of interior design, but most often the 1950s, 60s and 70s stand out as particularly retro. In these decades you will find many skilled artists who have created beautiful vases, bowls, dishes and other decorative objects for the home. In particular, we can mention Nils Thorsson, Michael Bang, Elisabeth Selchau, Marianne Johansson, Bode Willumsen, Jørgen Mogensen og Beth Breven, whom many associate particularly with the spirit of the retro style.
In addition, there are also brands which are particularly characterized by their retro products, including Søholm, Michael Andersen og Søn, Ipsen, Nittsjö, as well as Swedish Gustavsberg, which have all produced a lot of collector's items such as plates, where especially the Christmas plate from 1975 and the Gratulations plate from 1973 are beautiful examples of just this.
Roerstrand is also one of the great retro brands that has produced both plates, tableware, egg cups, mugs and much more in retro style. Good examples of this can be found in the Roerstrand Christmas plates and in the Roerstrand Mother's Day plate series, where the motifs are based on the famous Swedish artist Carl Larsson's paintings.
Arabia should also be mentioned, as they have been a big part pf setting the Scandinavian style in the 70s, i.a. with their series of Christmas plates, egg cups, etc. in beautiful burnt colours.
If you're one of those who get soft in the knees at the thought of retro style in the home or you're just curious, read along here.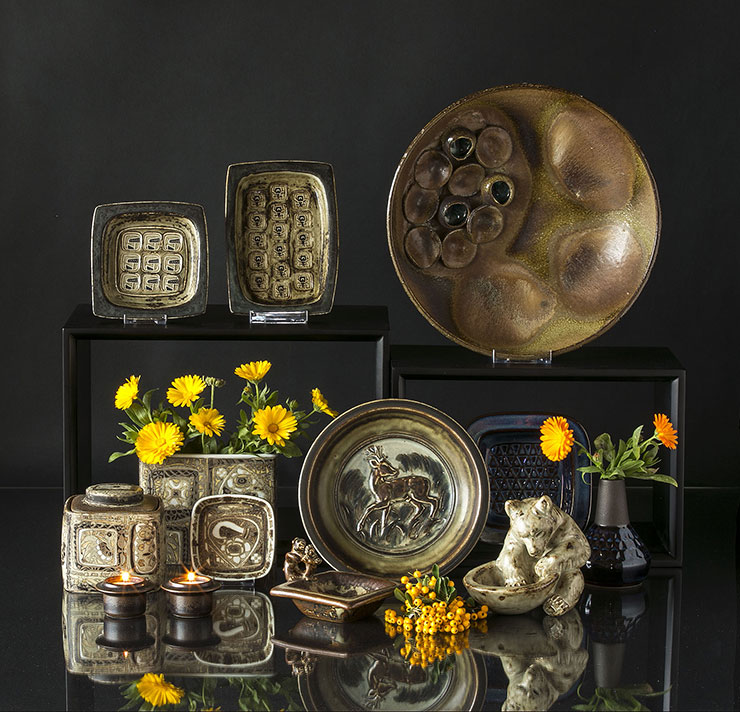 5 tips to bring retro into your home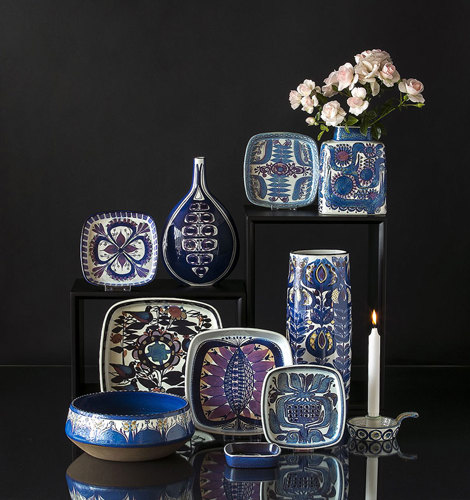 1. Use colors
As already mentioned, colors are an essential part of the retro style. - And here it is especially the warm colors that dominate! Strong colors such as yellow, orange and red, but also olive green and blue are often associated with retro, especially if you create contrast by combining bright colors with e.g. burnt earth colors. There is nothing that screams retro interior design more than contrasting colors in the home.
If you choose a strong color, be true to it. Do not mix all the strong colors together, as it can quickly become messy and simply too much. A trick here can be to add the strong colors through decorations and trinkets, while the large pieces of furniture in your interior are in more neutral colours.
You can also use pastel colours, but here you have to be careful that these are not the only colors you use. Insert a single pop of color between the delicate colors, again to create contrast.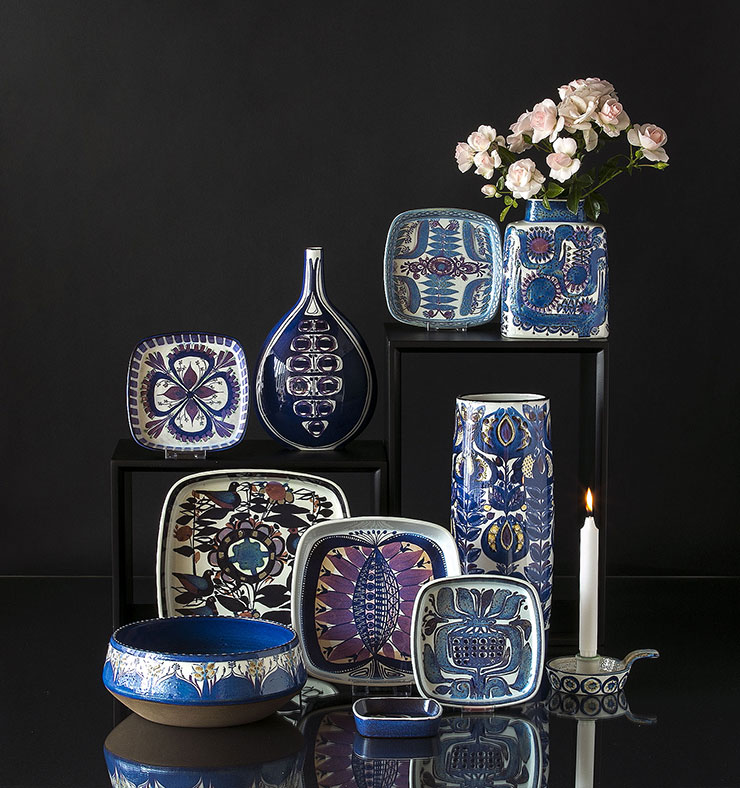 2. Bring out the soft shapes
One of the great characteristics from the 1970s in particular is the soft silhouettes, which stem from the more relaxed lifestyle from the 1960s and onwards. Despite being in stark contrast to the angular, traditional look that characterized almost all previous classic design, the silhouettes became more soft and circular rather than rigid and formal. The soft shapes are therefore a really good place to start if you want to bring a little retro into your home!
Fortunately, there are a lot of different ways to bring soft shapes into the interior, and it doesn't just have to be through larger pieces of furniture. Eg. could it be in the form of retro lamps, a beautiful wall decoration or with vases and jars in stoneware, ceramics and faience.
3. An eye for the details
No matter what style you decorate with, it's all in the details. - It is here that you can create an atmosphere! There are lots of things you can use to create just the right style and atmosphere with, e.g. small porcelain figurines or vases and bowls in colored glass.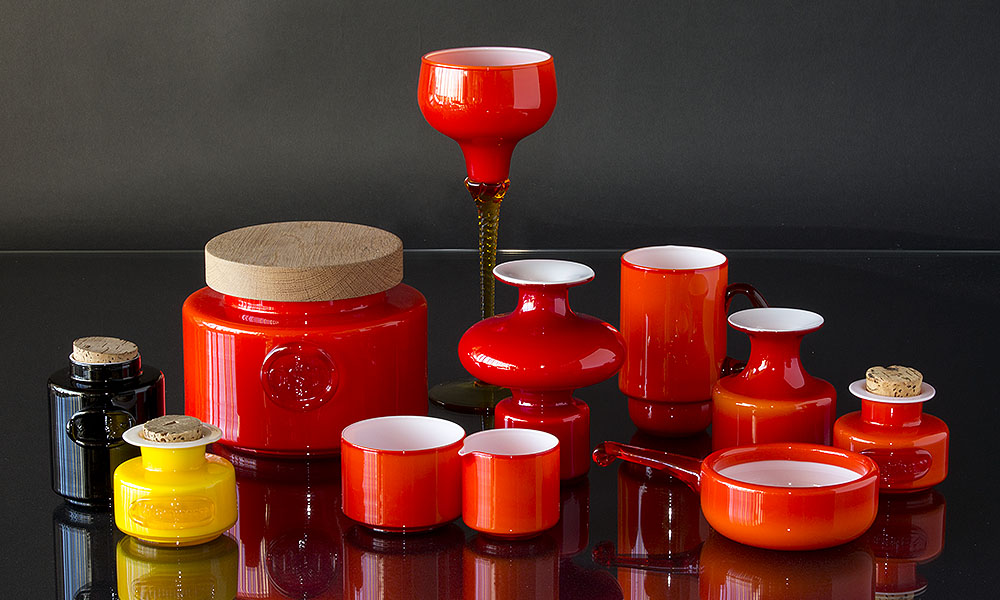 Whether you are looking for the retro details in thrift stores, at flea markets or with us, you should always pay attention to quality and usability. Because although some of your finds will be of timeless design and quality, you may also come across interior items which, despite having the right retro look, do not have quite the same quality standard and therefore bear the stamp of being many decades old. But don't worry, just because the quality has to be high doesn't necessarily mean that buying retro has to be expensive. - You can easily find many beautiful retro things for cheap!
4. More is more
You may be familiar with the expression "Less is more". But you can forget that expression when it comes to retro! Retro is about filling up your home with diversity and personality via an excess of interior items. Fill your home with all the right trinkets, vases, lamps, cushions and nostalgic objects so that it ultimately reflects your whole personality in all its glory.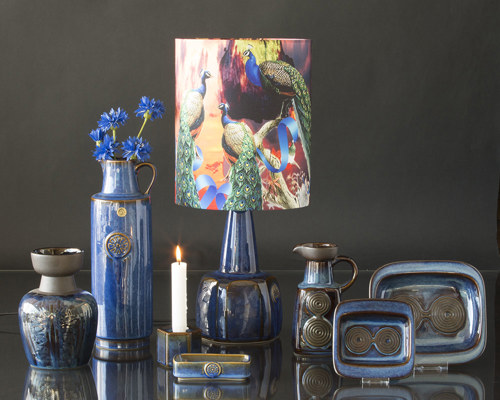 5. Be brave – Original ideas create the frame
It may seem like a bit much... - Yes, maybe even quite unmanageable. All the many colours, materials and patterns that have to compliment each other, how can this be done? But the answer is actually quite simple; you have to let go of your worries and let the playful spirit take over. - Because that's the only way retro interior design can succeed.
Test your layout and see what works best. Don't be afraid of color combinations, patterns and shapes. - It is part of the style that the room, in a figurative sense, is loud, busy, and maybe even a little strange. All in the most personal, joyful and liberating way.
It's the wild choices that will result in the complete retro look – So be brave and jump into it. We are sure that you will create a beautiful home!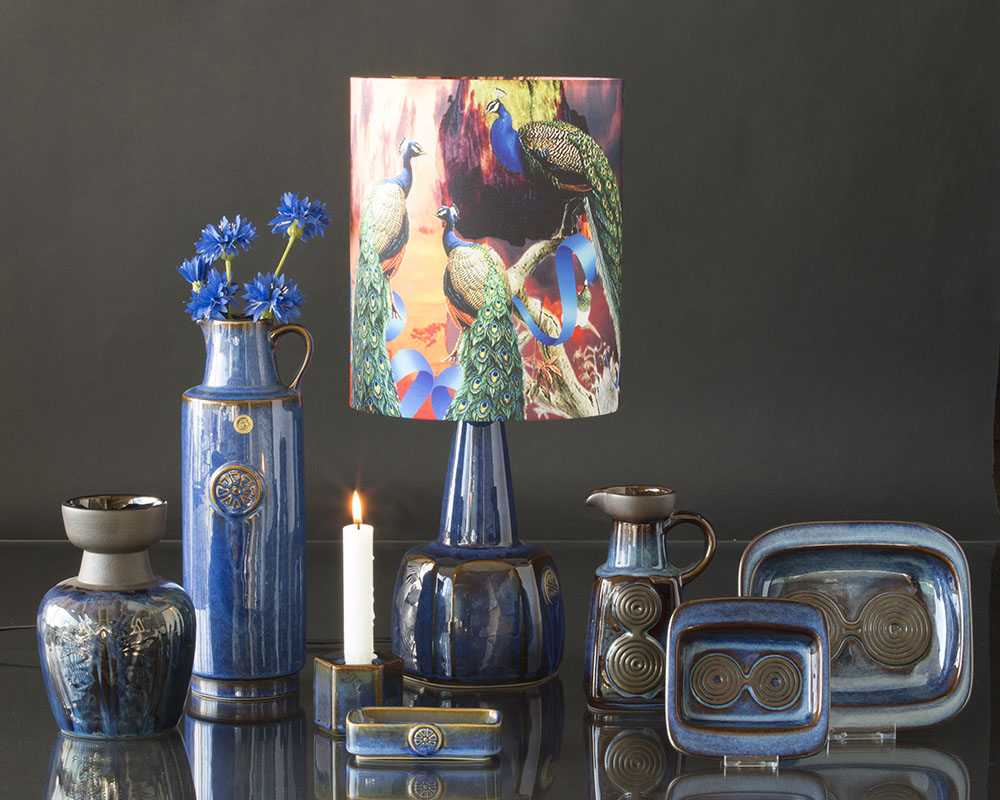 Are you looking for more inspiration for interior design?