Bjørn Wiinblad in a new version
The Danish Design house "Rosendahl" has launched Bjorn Wiinblad's faces with a new interpretation seen on trays, cups, mugs, cookie jars, candlesticks, vases and bowls.
Bjorn Wiinblad was a maximalist and he loved his motifs - so he gave them a lot of space to express themselves. He used the entire object whether it was a plate, a flower pot or whatever he was making. His motifs always filled out the object. Bjorn Wiinblad was very popular abroad, but in Denmark many people frowned upon him because he was so different from what was "normal" at his time. People abroad loved his creations and they still do. Many of his designs are timeless and you can easily combine his old products with the new products from Rosendahl.
To start with, Rosendahl launches mugs of 35 cl. in 6 colours together with thermal cups of 31 cl. and 27 cl. also in 6 colours: blue, purple, black, green, yellow and red. An obvious supplement to the mugs and cups are the decorative round and oval trays. They are available in different sizes and colours so you can choose the one you like the best. The trays are rather large so you have enough space for cups, tea or coffee pot and a bowl with cookies. If you have a good friend over for a cup of coffee you must remember the matching cookie jar.
Bjørn Wiinblad had the talent to create fantastic unique products of which he only made one. Today many of these are sold at high prices. A large number of his art was, though, made in mass production because he wanted to reach as many people as possible.
The same applies to the Rosendahl Bjorn Wiinblad series. The products are beautiful together or separately - and of course you can mix them with old Bjorn Wiinblad products.
The candlesticks in 4 different heights send greetings to the old Bjorn Wiinblad heads. One of the characteristics of Bjorn Wiinblad's designs are the female heads. You will find them on a lot of his works. The female expression was important to Bjorn Wiinblad and he painted many different - curious and happy or sad and depressed. Bjorn Wiinblad loved his creations and named many of the figurines. Rosendahl will continue this tradition and has named the products Felicia, Rosamunde, Rosalinde, Papagena and Amelia to mention some of them.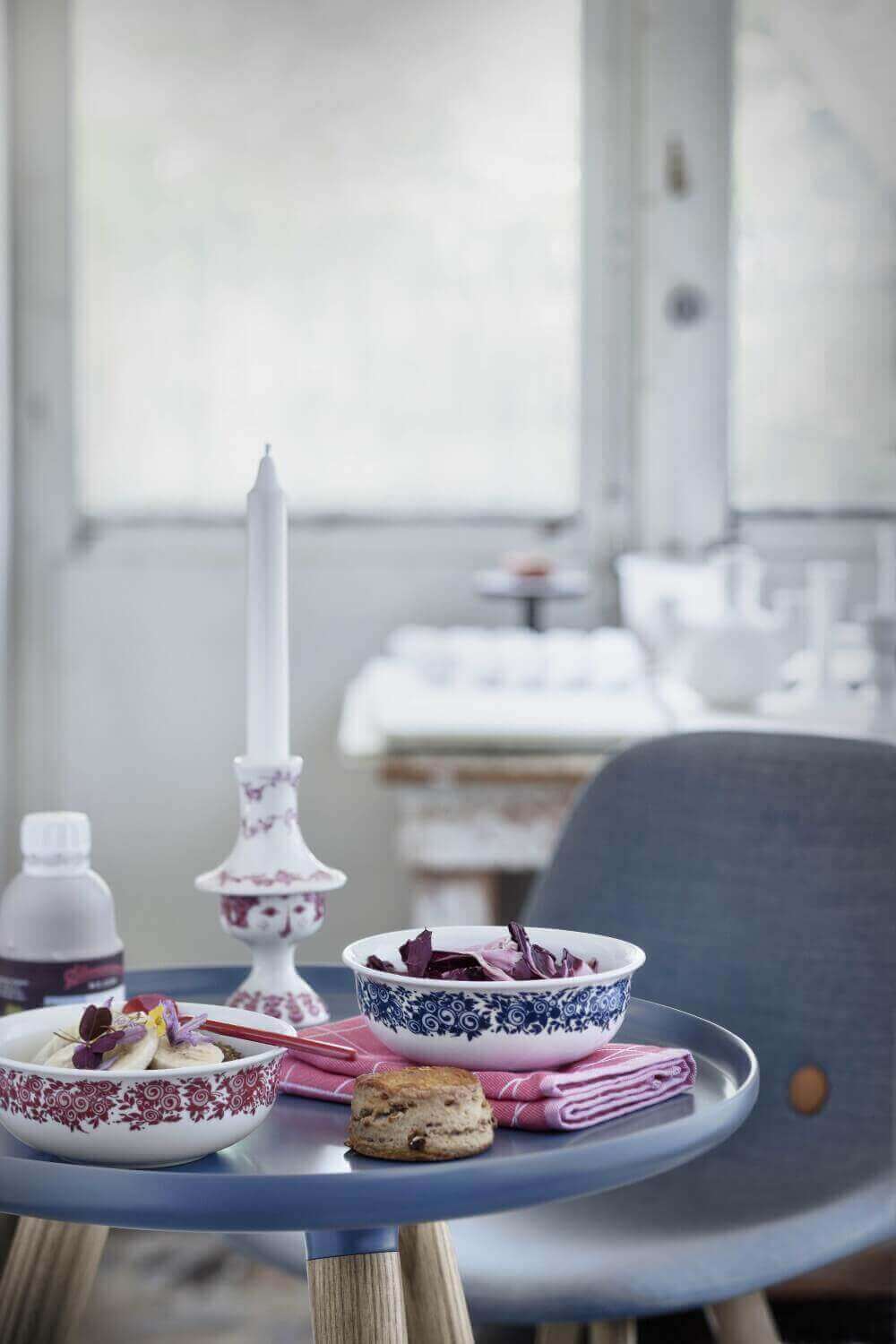 Blue and black are familiar colours from the universe of Bjorn Wiinblad. The black line drawings are esspecially known from his butter boards and other plates manufactured by the Danish factory Nymølle. Bjorn Wiinblad used the blue colour on his own figurines made in this own workshop in Kgs. Lyngby, Denmark. His home and workshop was named the Blue House and today it is being prepared to become a working museum open to the public. Bjorn Wiinblad loved to have people around him and it was his great wish that the house should be preserved. Rosendahl is taking part in this by supporting the foundation owning the house.