Le Klint model 6 was designed by Tage Klint. It is used for the upturned wall lamps. The wooden wall lamps are very popular, because they give a nice comfort as reading lamps in the living room.
Le Klint stand types: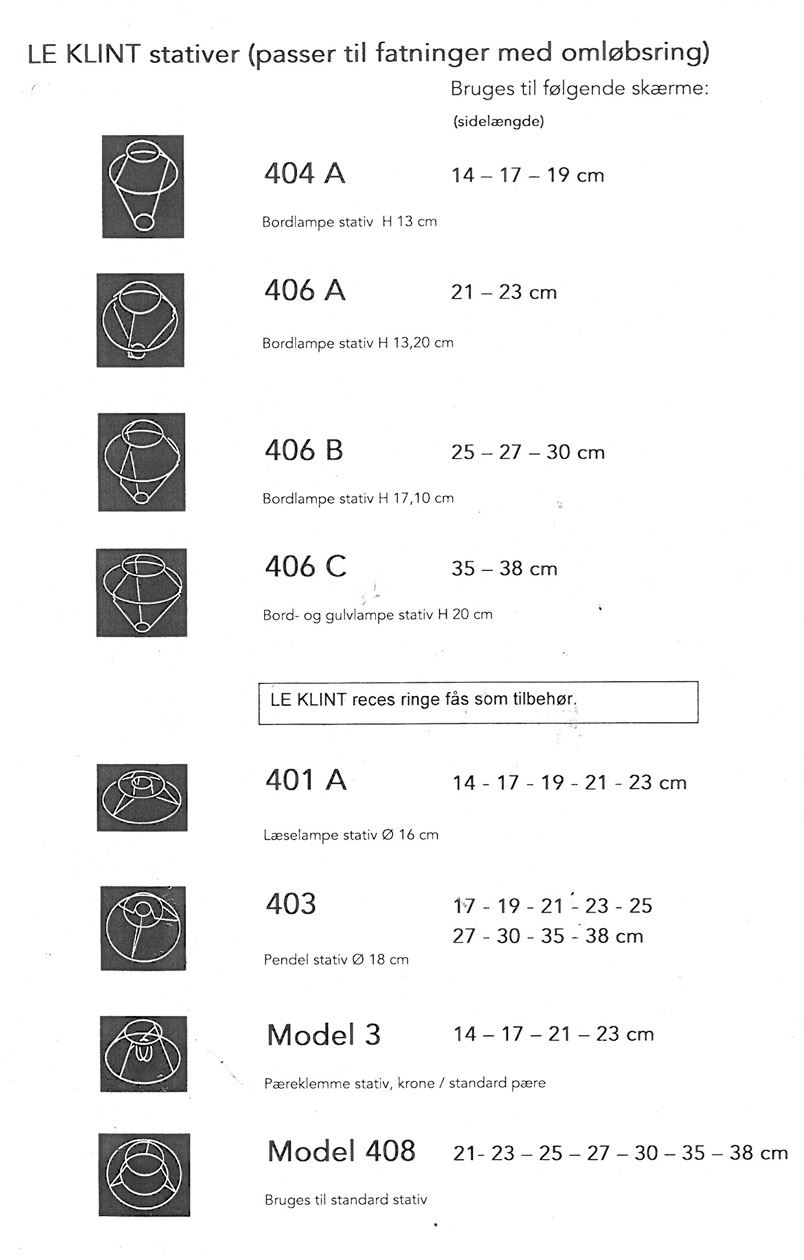 Le Klint lampshades model 6 fits the following lamps:
(we state the number of the Le klint lamp / sizes of lampshade)
The Le Klint wall lamp (wood lamp) model number 332 (Use model 6, 21 cm in side length) and 324 (Use model 6, 17 cm in side length ). This wall lamp is very popular and has been it for years. After some years (20-30 years) the shades can fade a bit, but if you buy a new lampshade your Le Klint wall lamp will be as good as new - Classic Design will always be modern...