H. C. Andersen Plaquette no. 1, The Ugly Duckling, Royal Copenhagen
H. C. Andersen Plaquette no. 1, The Ugly Duckling, Royal Copenhagen
Year:

2005

Color:

Blue and White

Measurement:

Ø: 8 cm
About the product
This plaquette is part of a series of 6 plaquettes with motif from the famous fairytales of Hans Christian Andersen.
The plaquettes have been released to celebrate the bicentenary of the famous poets birth.
The series consists of the following plates: 1 - The Ugly Duckling 2 - Thumbelina 3 - The Little Mermaid 4 - The Steadfast Tin Soldier 5 - The Little Match Girl 6 - The Emperors New Clothes
Technique: Underglaze Year of Release: 2004-2005
The plaquettes are delivered in postcard packing, usable as advanced and unique postcards. Just add sender's and recipients addresses, and the card is ready for dispatch.

Others look at: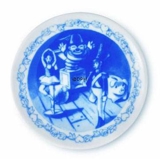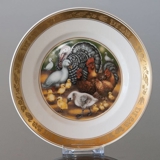 -39%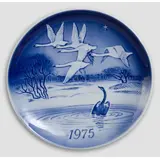 -39%
See more items