Winter landscape 2018, Bing & Grondahl Christmas plate
Winter landscape 2018, Bing & Grondahl Christmas plate
Year:

2018

Color:

Blue and White

Measurement:

Ø: 18 cm
About the product
2018 Bing & Grondahl Christmas plate, designed by Dag Samsund, is titled Winter landscape.
This Christmas night is sparkling cold, clear and beautiful. The ground is covered by snow and the spruces are a beautiful contrast to the white landscape. The quick fox is running out of the edge of the wood, and like it sense the magical atmosphere, it stops and take a view of the more open land which is beautifully lighted up by the moon.
The Bing & Grondahl Christmas series 2018 contain the Christmas plate, a Christmas drop and a Christmas bell.


Others look at: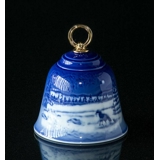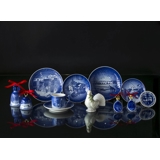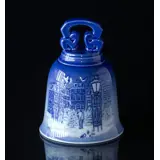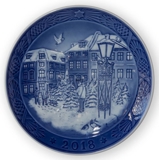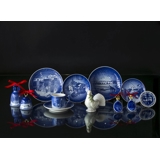 See more items