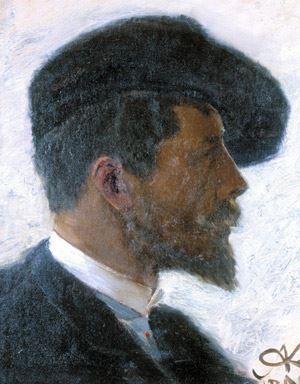 Educated at the Royal Danish Academy of Fine Arts. Krogh was trained as an architect at the Royal Academy 1874-80, and was among others employed by Ferdinand Meldahl.
Artistic Director of Royal Copenhagen Porcelain Manufactory 1884-1916.
Arnold Krogh, Danish architect and painter. Krogh was in 1885 the artistic director of the stagnant Royal Copenhagen porcelain factory.
One of his first tasks at Royal Copenhagen was to restore and reintroduce the traditional Blue Fluted plain. The pattern found on such as the Blue Fluted and Blue Flower coffee and dinnerware.
In 1913, Arnold Krog developed the Blue Flower coffee set, with the characteristic angular shapes and the blue flower pattern decoration. He designed a complete dinnerware and coffee set, as we know it today. However, the dinnerware dates back even further, since the first components to the dinnerware was designed by his predecessor, the architect G.H. Hetsch, who was artistic director of Royal Copenhagen porcelain factory from 1828 to 1864.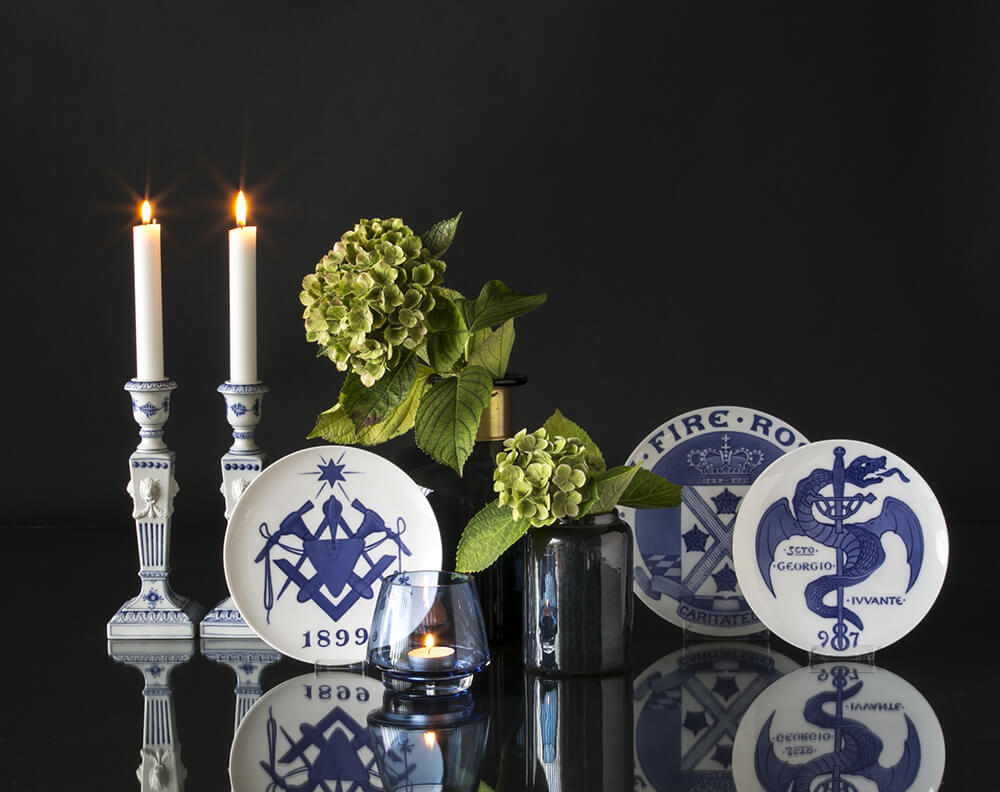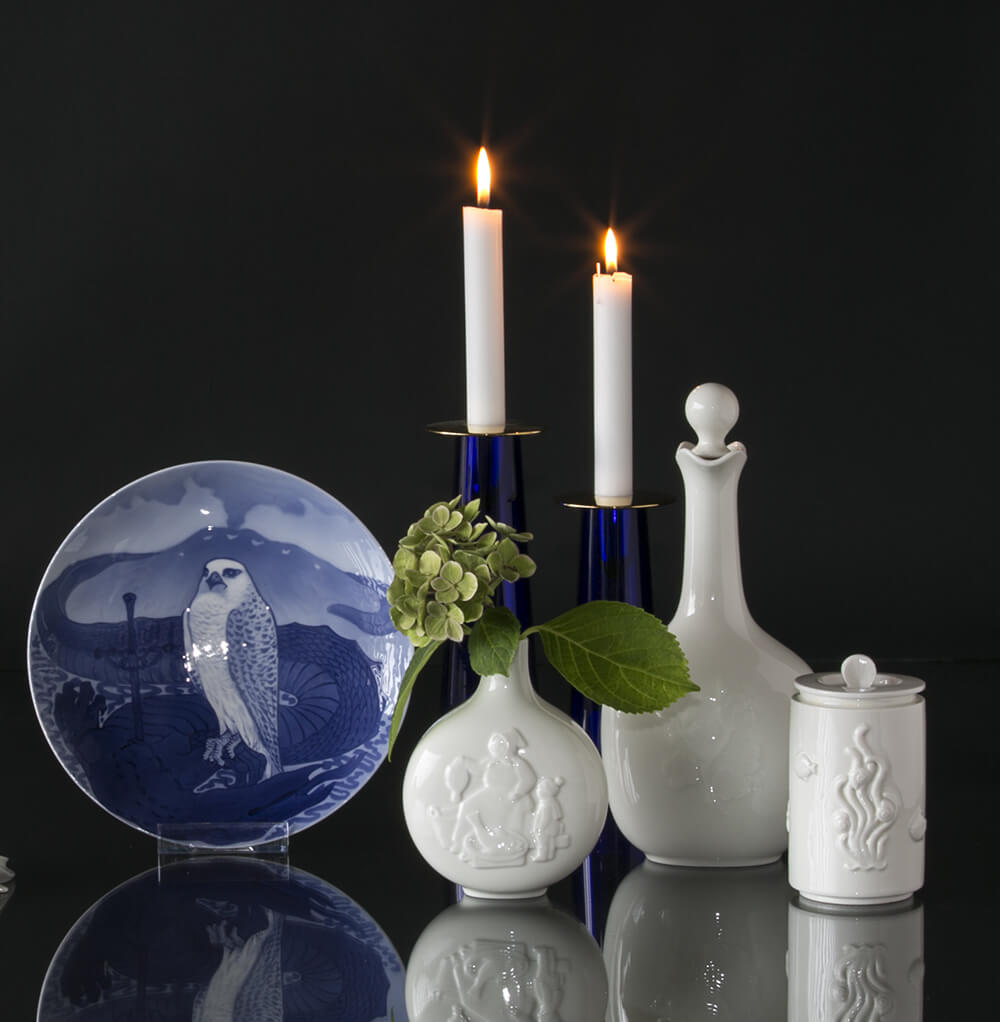 Here is one of Arnold Krogh's own illustrations of the large beautiful Blue Fluted Candelabra.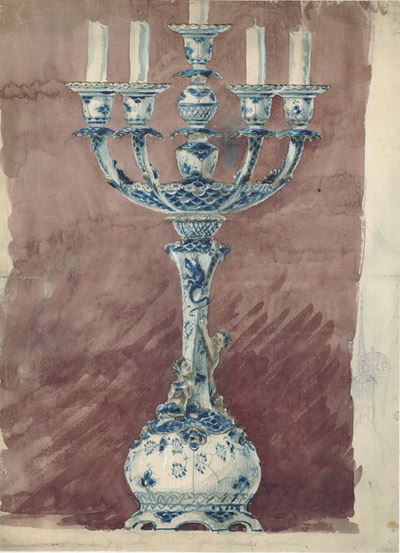 Arnold Krogh worked a lot with the underglaze painting technique. Arnold Krogh was inspired among others by Japanese and other East Asian crafts. He developed a painting style and technique that combined Japanese picture tradition with European naturalism.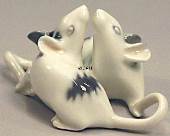 Emil Arnold Krogh was also the artist behind some of Royal Copenhagen's popular figurines, bowls and vases with decorations of mice, snakes, fish, bats etc.

This is the signature of Arnold Krogh. He also signed some of his works with AKrog.
Royal Commemorative Plates and anniversary plaques designed by Arnold Krogh
Since the range of color hues was mainly limited to the blue tones, he found a technique for mapping the Danish landscape in soft misty tones.
Arnold Krogh drew / designed a large part of Royal Copenhagen's memorial plaques and commemorative plates. Here is a small sample of the memorial plaques Arnold Krogh designed:
Royal Copenhagen Christmas Plates
Royal Copenhagen started their production of Christmas plates in 1908 when Chr. Thomsen designed the first Christmas plates after Arnold Krogh had developed the blue underglazing technique that made it possible to produce landscape designs in shades of blue.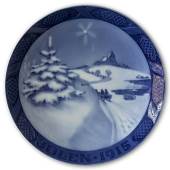 The 1915 Royal Copenhagen Christmas plate, designed by Arnold Krogh, entitled snow landscape with pine sleigh and church. The design by Arnold Krogh, presents a Danish winter landscape with newly fallen snow. In the foreground people is in the sleigh on their way to church on Christmas Eve, in the background a village church and walking persons. The sky is lit up by the Christmas star. On the plate's edge are cones, similar to the insert from 1911, and ribbons.

Arnold Krogh's creative work with underglazed painting technique has almost certainly formed the basis for Royal Copenhagen Porcelain Factory's international success.