Carl Mortensen started as a carver and later attended the Art Academy, from where he graduated as a modeler in 1886. Later he focused mainly on porcelain painting.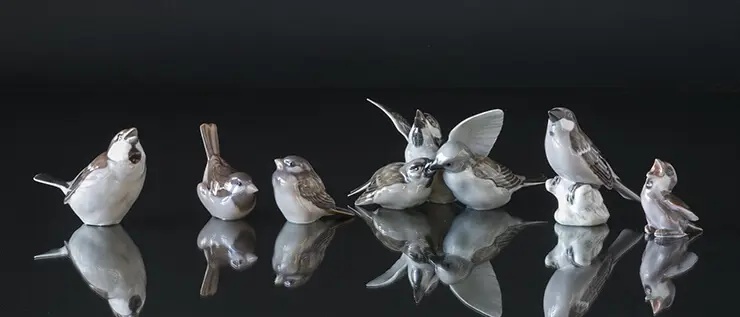 As a porcelain painter he became part of the permanent staff at Royal Copenhagen. In his capacity as a permanent painter at Royal Copenhagen he was sent to Saint Petersburg in 1894 to teach the staff of the Imperial Porcelain Factory the technics employed by Royal Copenhagen.
He was a co-founder of the Danish sculptor's union.