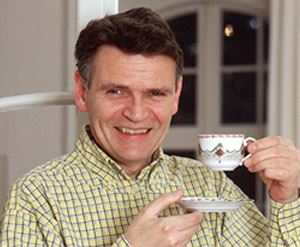 Finn Næss-Schmidt was hired by Royal Copenhagen in 1960 first as overglaze painting, later responsible for the glaze department - He worked at Royal Copenhagen for 45 years, and today is retired

Finn Næss-Schmidt helped to design the Star Fluted Christmas, Children dinnerware Julius (out of production), part of Georg Jensen Christmas ornaments etc.

Finn Næss-Schmidt helped to design the Christmas set which was launched in 2006 by Royal Copenhagen. Finn Næss-Schmidts design, the design calls for memories of childhood Christmas - The classic Christmas service, has become very popular in Denmark, but also internationally.

Finn Næss-Schmidt has made many different dinnerset parts, both cups, plates, dishes, bowls, tealight candle holders, pot holders. Here is a nice table setting with the popular Christmas set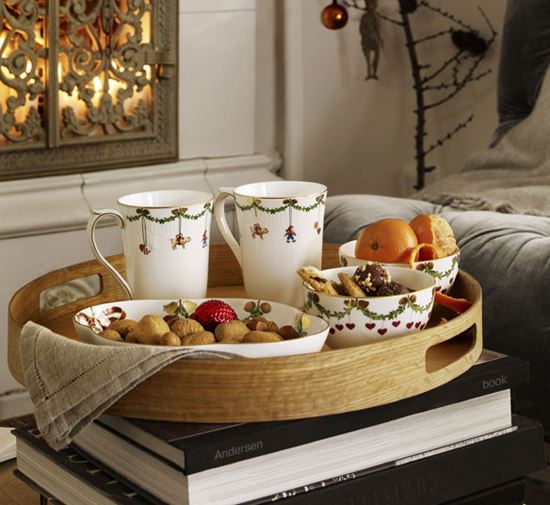 Finn Næss-Schmidt is active cyclist, and says that he is often inspired to his motives when he cycles.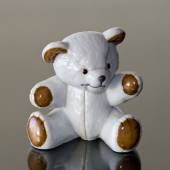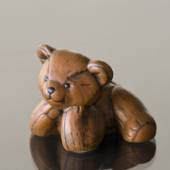 Finn Næss-Schmidt has created the children figure Julius. The drawing of the little cute teddy bear with his bicycle has become very popular. The drawings have decorated the children set Julius. The small series of the bear figures as seen here on a silver cup is produced by Georg Jensen.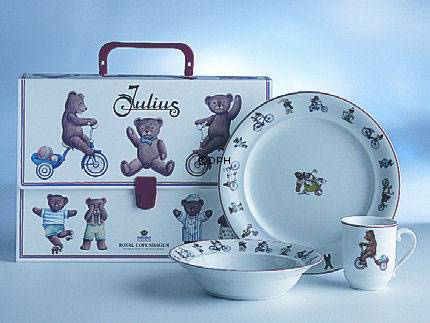 The annual figures 1997, 1998 and 2002 by Georg Jensen Christmas ornaments' are also created by Finn Næss Schmidt.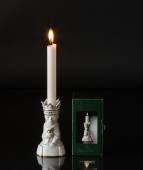 Here is another example of Finn Næss Schmidts versatility, here is his porcelain candlesticks "The Holy Three Kings, Balthazar (king with myrrh), Kaspar (king with gold), Melchior (king with incense), they are produced in underglaze