Maria Berntsen
Maria Berntsen graduated from the School of Architecture in Copenhagen and L'Ecole d'Architecture de Bordeaux and finished her education in 1992, since then she has had an independent studio and workshop. Maria Berntsen has designed both furniture, lamps for Holmegaard, applied arts and kitchenware for Erik Bagger Denmark and Rosendahl as well as jewelry for Georg Jensen, etc.

Maria Berntsen must be said to have made her mark on Danish design throughout the 90s and 00s where she among other things designed the following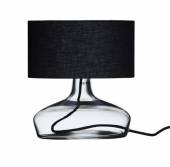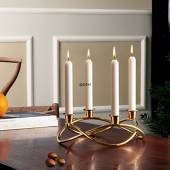 Maria Berntsen started collaboration with Georg Jensen in 2000, where she designed thermos Quack, cutlery series Maria Berntsen, jewelery series Mirror and Georg Jensen Advent candlestick.
Maria Berntsen says "Good design should be simple and functional, and it must be harmonious and balanced. Success to me is when my designs are to the daily delight of many."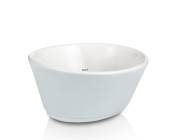 Marie does not limited herself to particular materials. She designs both in glass, metal and for Erik Bagger Denmark she has designed the popular series of ovenproof bowls and dishes: Arena and Magic.

Maria finds her inspiration for design in everything from architecture, nature, fashion and trends. About her perception of what good design is able to do, she says:

"Working with design to me is equal to a feeling. Whenever I face a new task look I primarily after a nerve - a spirit. A beginning. It's like stepping into a special room where the heart is allowed to speak. A place where everything is possible and I with free energy can consider everything without bias or fixed ideas. I visualize how the product will be used and the radiance it has in a room - and based on the ambience I begin thinking in form and function.
The work continues in my workshop and it is when I get there that I am most engrossed in the design process. Still very intuitive, and mostly controlled by my hands and the opportunities the material offers me. It becomes a playful examination combined with experience - the beginning of the product takes shape. A thought becomes reality ".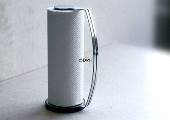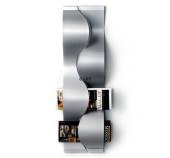 For Rosendahl Maria Berntsen created the classic Wallpaper magazine holder and the functional paper towel holder also for Rosendahl.

"To design is to communicate, and good design is always easy to understand. Creating a good product is all about getting the shape and function optimized through the detail. We always know when we face quality, and this intuitive sense I use when I create something new, " says Maria Berntsen