Bing & Grondahl Windjammer plates
The Windjammer series consist of 6 plates with motifs of six famous trainings ships: The Danish training ship named "Danmark", Eagle from USA, Gladan from Sweden, Gorch Fock (II) from Germany, Amerigo Vespuscci from Italy and Christian Radich from Norway.
The artistic and technical requirements for the production of the plates were a challenge for the good workmen at Bing and Grondahl. The motif itself consist of at least 22 colours and 24 carat gold. The motif is framed by the beautiful Sacromonde border which was very difficult to make.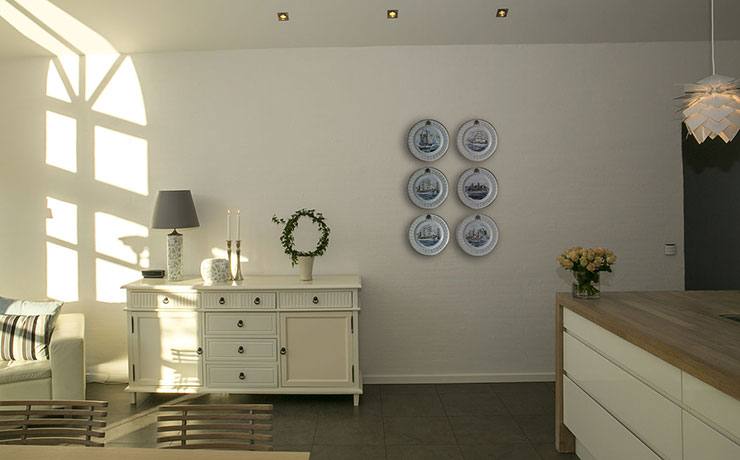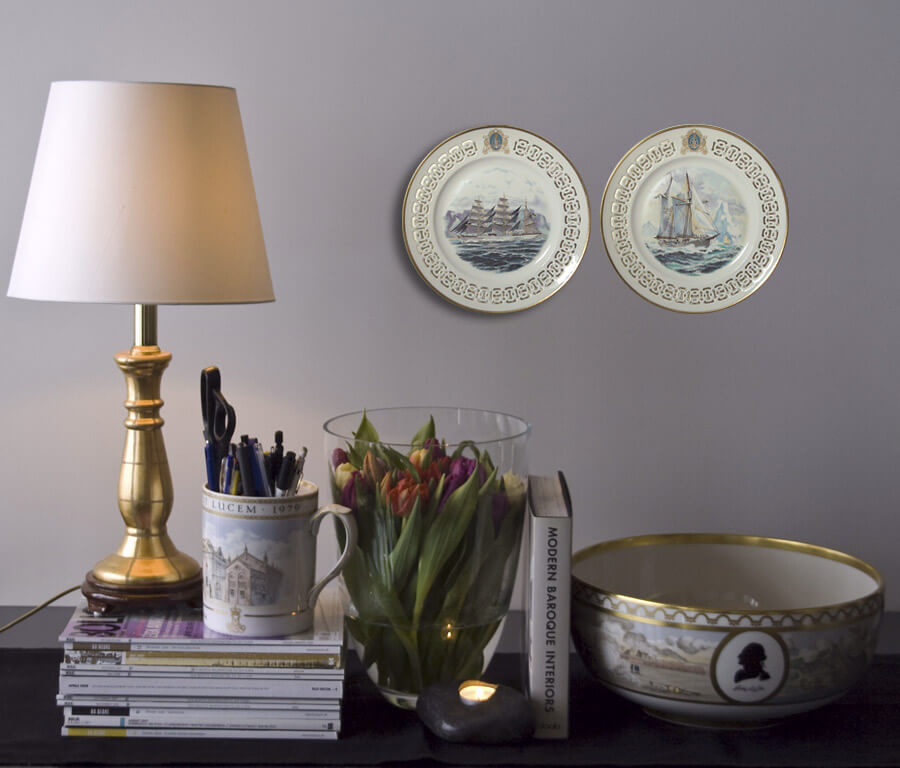 The series was created by the famous American marine painter James E. Mitchell. He is famous for his paintings of ships and marine motifs, in each brush stroke you clearly see his passion for the Sea and the life on it. James E. Mitchell was born in New York in 1926. He spent many of his early years along different coasts and later he has worked on board many different types of vessels. His works have been exhibit on museums all over the world.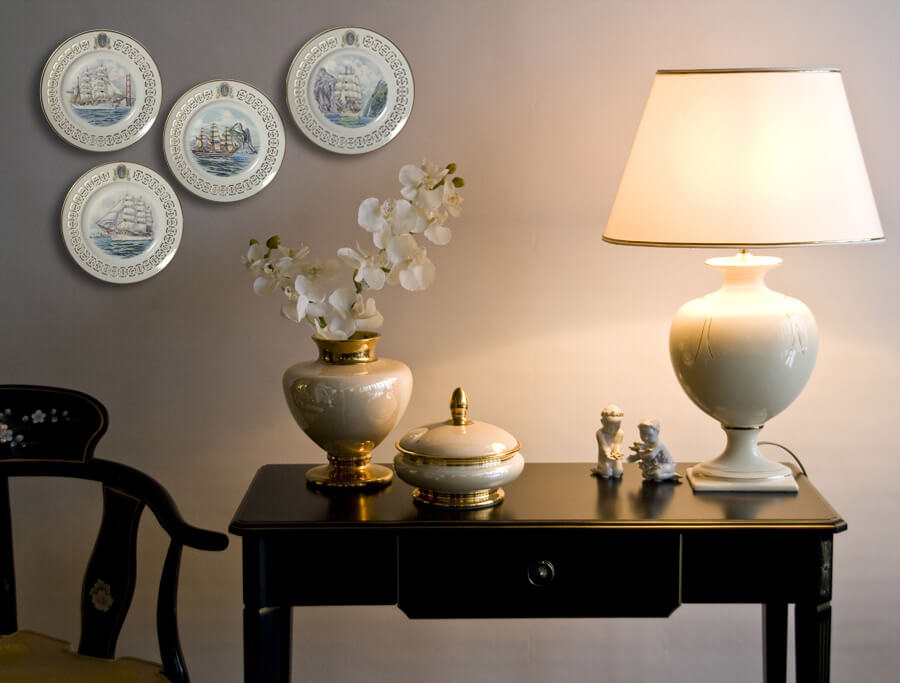 The last Windjammer plate was issued in spring 1982. At the autumn of that year, the series was supplemented with a vase with motif of the training ship Danmark from the first plate.
Bing & Grondahl Ship plates (Danish Marine Plates)
The motifs of the ships plates from Bing & Grondahl shows different ships, each with their own exciting story and sometimes sad destiny. Several of the ships have had a changeable existence and tried many things. Some of them have been training ships where a lot of trainees have been educated, some have been merchant ships and some have participated in the Second World War under foreign flag. Some of the ships have suffered a tragic shipwreck losing all persons on board and other ships have been preserved and are today exhibited as museum ships.
Please find Bing & Grondahl Windjammer Marine vase, matching the series of B&G Windjammer plates: