There are many different bowls and dishes from the numerous factories and in materials like porcelain, glass, steel, ceramics, faience and stoneware.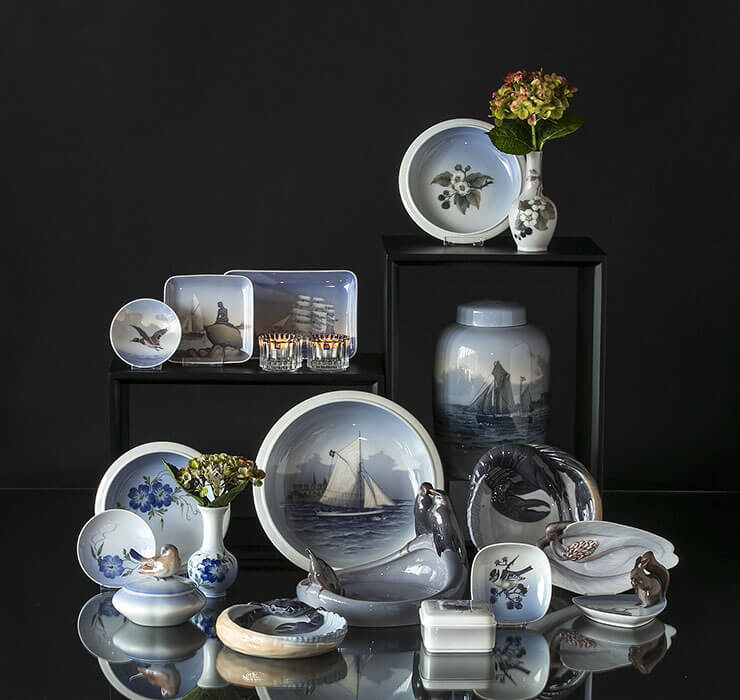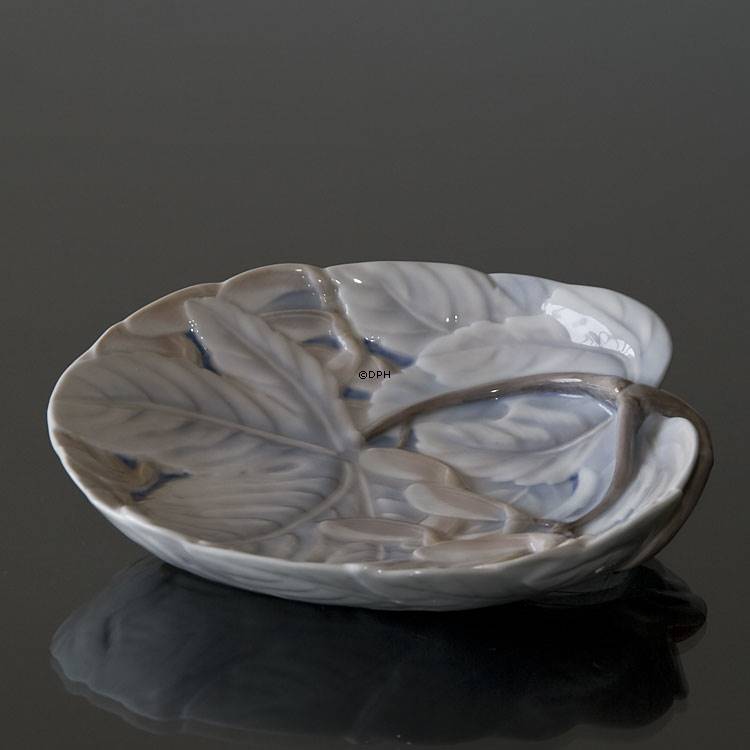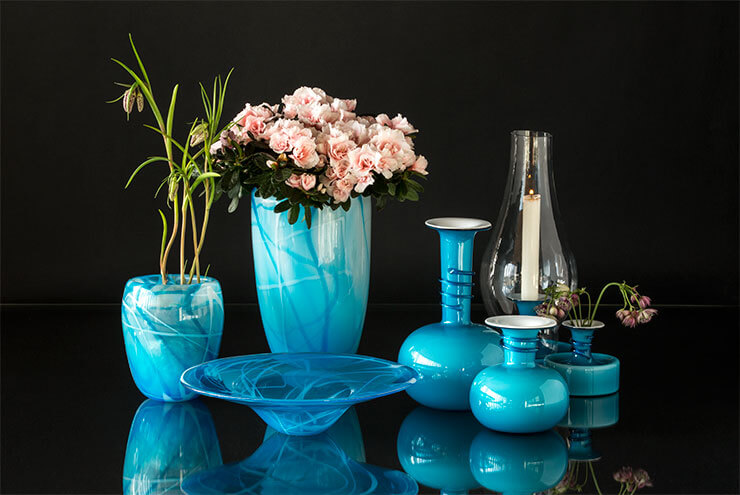 Holmegaard is one of the Danish glass factories that has produced countless dishes and bowls through time and luckily some are still in production. Holmegaard bowls have always been very popular and available in many different types. We have the stylish Holmegaard bowls in clear and lightly coloured glass like Old English, Galaxy and of course Provence, but for you, who prefer a more colourful daily life, we also have Palet that har strong and vibrant colours. There is thus a Holmegaard bowl for every taste.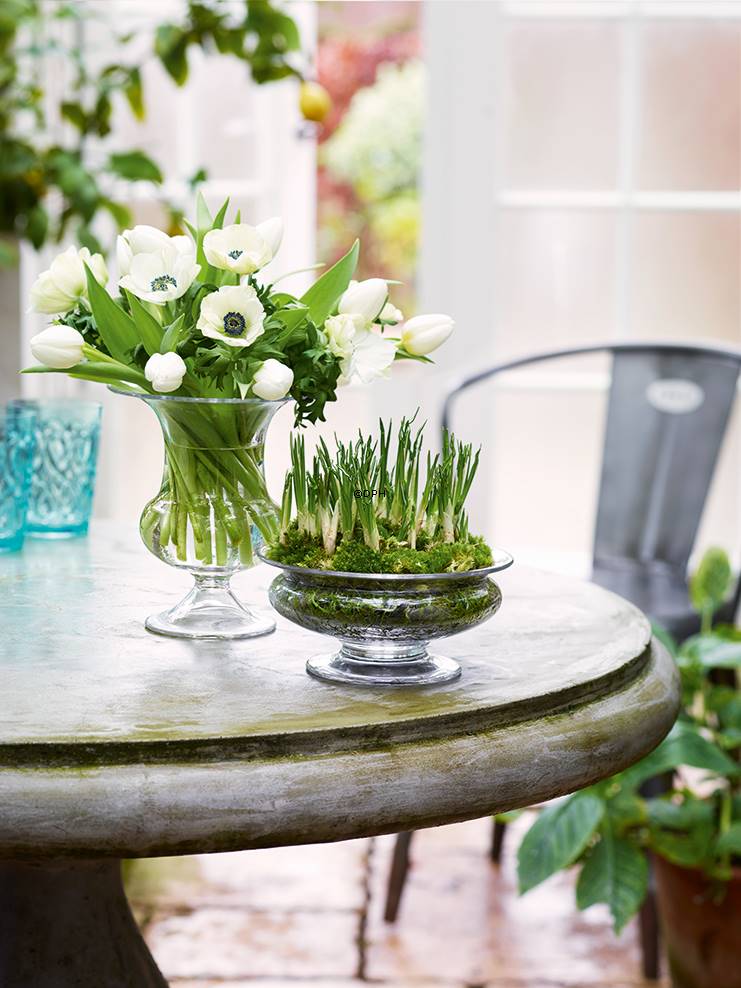 Whether you should choose a bowl or dish in porcelain, glass or ceramics depends very much on what you wish to use the bowl or dish for. Glass bowls or glass dishes, as well as porcelain dishes and porcelain bowls, are wellsuited for serving on the dinner table. An attractive salad bowl in glass is perfect for salads and accesories, while porcelain bowls are good for potatoes, sauces over vegetables.
Among porcelain bowls it is without a doubt Royal Copenhagen bowls that are most wellknown. Both Royal Copenhagen and Bing & Grondahl have produced numerous different porcelain bowls and porcelain dishes that are not only useful, but can also be used simple as decoration. Royal Copenhagen dishes are also easy to find and with many different motifs. Equally in porcelain and very much akin to Royal Copenhagen bowls are Lyngby bowls and dishes that fit in easily with the other porcelain bowls.
Of newer and more fun design are the Rosendahl bowls and dishes with motifs by Bjorn Wiinblad that were made anew with a modern expression that fits the current home decor perfectly.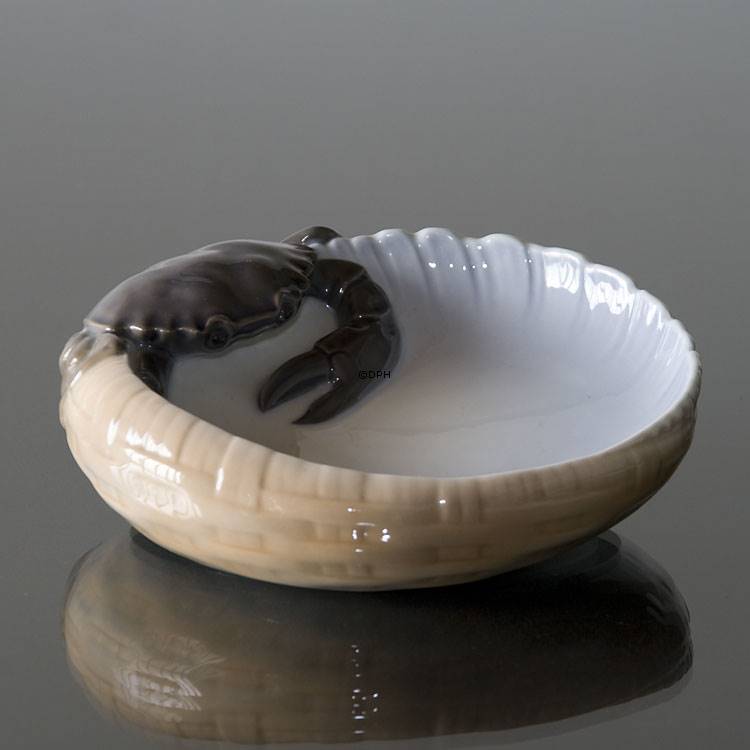 If you need a sturdy dish or bowl like by the door in the hall, where you can put keys and stuff that usually ends up just inside the door, then a stoneware dish is just the right choice.Stoneware is stronger and weigh more than porcelain and glass.
Ceramic bowls and ceramic dishes are very popular with their raw look that makes it possible to break with the otherwise very smooth surfaces that have long been popular. Royal Copenhagen has also been an active producer of this type of dishes and bowls as it is the heritage from the union with Aluminia. Royal Copenhagen has also produced many ceramic dishes.
We see a growing trend about bringing different dishes and bowls into the modern home, where they are given new purposes. The old and antique gives a beautiful, vintage expression in the modern home, where it contributes to uniqueness in your everyday life.