Bing & Grondahl Christmas Rose tableware

Christmas Rose dinnerware from Bing & Grondahl was produced from 1936, but the decoration dates back to 1924, when the factory produced some large punch bowls with mugs.
In 1936 B&G's director, F. A. Hallin thought that the decoration deserved to be for an entire tableware. The technique for the production of Bing & Grondahl Christmas Rose is the same as used for the manufacturing of the world famous Christmas plates, and Christmas Rose is B&G attempt to make a real Christmas service.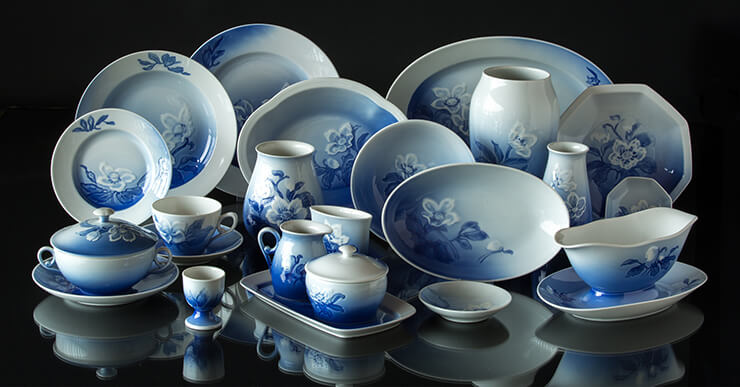 Christmas Rose dinnerware consists of herring plates, lunch plates, dinner plates, soup plates, dessert plates, bowls, potato dish, sauce bowl, large oval dish, small oval dishes, dish with lid, pickle dishes, egg cups, salt shaker and pepper shaker.

Christmas Rose coffee service consists of mocha cups, coffee cups, tea cups, cake plates, coffee pot, teapot, sugar bowl, creamer, chocolate pot, coffee trays, cake stand, small bowls, ashtrays, candle holder and various vases.