Swedish Maritime Transport "Finland"
Swedish Maritime Transport "Finland"
Brand:

Other Manufacturer

Item no:

SVS02
Color:

Brown/Beige

Measurement:

H: 3 cm x Ø: 28 cm
About the product
The ship "Finland" was one of the Swedish Eastindian Company's most famous ships. She was built in 1761 on a shipyard in Stockholm, could carry 1000 ton, had 30 canons and a crew of 150 men. She sailed to Canton in China seven times in the years 1762-1781. The fastest voyage took about 17 months, while the longest took more than 2 years and 5 months.
One of the journeys that lasted from 12-26-1769 to 6-7-1771 has been depicted with great humour by Jacob Wallenberg in the book "Min son på Galejan", one of Swedish litteratures most entertaining works. Jacob Wallenberg was the priest on board on this voyage, which was the 3rd voyage of Finland in the service of the company. He gives a eyewitness account of life on board in the last half of the 1700's. The Swedish East Indian Company made a total of 125 journeys to the Far East, while it existed in the periode 1731-1813.
Others look at: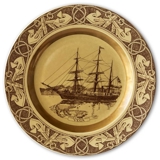 -29%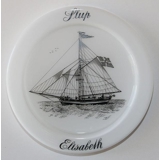 -16%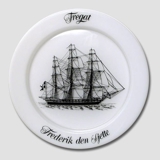 -55%
See more items