Swedish Maritime Transport "Vega"
Swedish Maritime Transport "Vega"
Brand:

Other Manufacturer

Item no:

SVS03
Color:

Brown/Beige

Measurement:

H: 3 cm x Ø: 28 cm
About the product
The 22nd June 1878 A. E. Nordenskiöld boarded Vega to start his famous voyage through the Northeast Passage and around the entire Eurasian continent. The voyage lasted 1 year 9 months and 2 weeks and Vega travelled 21.900 nautical miles, of which 8.500 were in Polar conditions before returning to Sweden in triumph.
Vega was originally a whaler of impressive size. She was built in Bremerhafen 1872-73 and her tonnage was 357 ton. She was 43.3 m long, 8.4 m wide and 5 m deep. She was rigged as a barque, but it was her 60 hp engine that was an important part of her Polar equipment. The hull was made of oak. Along the sides of the hull it was reinforced with hard Westindian wood to withstand the pressure of the Polar sea.
A. E. Nordenskiöld attained great fame for his voyage. Vega, however, returned to its role as a whaler. Her final end came in 1903 i Upernavik on the coast of Greenland. She got caught in the in the ice and her port side was crushed. The crew that managed to get unto the ice saw her disappear in the depths. The position was 74 degrees north and 58 degrees 45 minuts west.
Others look at: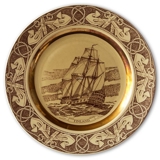 -29%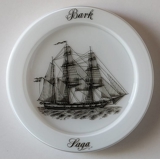 -19%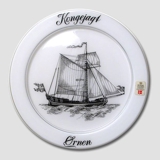 -38%
See more items