1976 Rorstrand Christmas plate, Nils in Uppland
1976 Rorstrand Christmas plate, Nils in Uppland
Choose quality:
Info about quality
Before:
USD
24.96
Now
USD
4.99
Brand:

Rorstrand

Artist:

Gunnar Nylund

Item no:

XRX1976
Year:

1976

Color:

Blue and White

Type:

Porcelain (Underglaze)

Measurement:

Ø: 19 cm
About the product
Rorstrand Christmas plate 1976
Since 1970, the motives of the Christmas plates from Rörstrand are inspired by Selma Lagerlöf's book "The Wonderful Adventures of Nils" telling about Nils Holgersson's wonderful journey across Sweden. On the Christmas plate from 1976, Nils Holgersson has arrived in Uppland and Uppsala, a Swedish university town. From the window of his student room, he hears the students singing their traditional welcome to spring, in front of the university. He also helps the unhappy student, who has had his thesis destroyed, collect the loose pages and receives assistance from the cow Bataki.
Rörstrand's Christmas plates are made using underglaze and are suitable for serving food. They can be used as beautiful table decoration, in collages on the wall, or placed in plate holders in display cabinets or similar. The possibilities for their use are numerous, and only one's imagination sets the limits.
Others look at: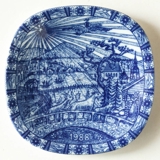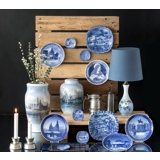 -83%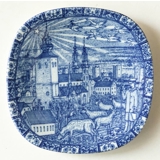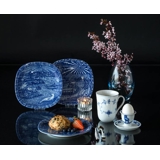 -75%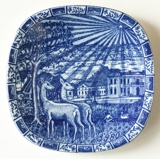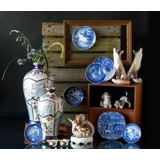 -80%
See more items