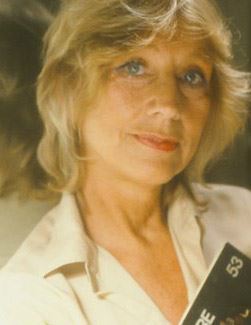 CHRISTEL was very young when she made her debut with her distinctive drawings of young girls with slender legs and sweet children drawings.
She made particular illustrations for the famous fashion magazines Vogue and Harpers Bazaar.
Many of us slightly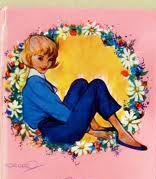 older women know the younggirlbook PUK, which also contains her drawings.
She signed her work "Christel".
Royal Copenhagen Christel Zodiac Figurines
Christel Marott has worked for Royal Copenhagen where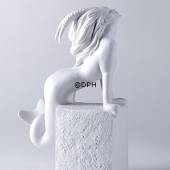 she has named and sketched the very popular zodiac figures that Royal Copenhagen has produced in white and black. - All characters in the series can be seen here: Christel Zodiac Figurines
Christel has been very productive throughout her work, and here are a couple of her cute children drawings which are typical of her hand.
Christel Zodiac plaques - with cute children drawings
Here are some of the small sweet plaques, which symbolizes the 12 zodiac signs
Click below to see the total list:
Christel Plaques, Capricorn Christel Plaques, Aquarius
Christel Plaques, Pisces Christel Plaques, Arlies
Christel Plaques, Taurus Christel Plaques, Gemini
Christel Plaques, Cancer Christel Plaques, Leo
Christel Plaques, Virgo Christel Plaques, Scorpio
Christel Plaques, Libra Christel Plaques, Sagittarius