The Mini circus series includes 12 different figurines, as we know from the circus. Toast Master, line dancer, the strong man, clown, juggler, acrobat and magician are all represented in the series - together the mini circus figurines from Royal Copenhagen is an entire circus.
Royal Copenhagen Mini Circus Collection

Mini circus figurines are a part of Royal Copenhagen mini collection, consisting of mini children figurines, mini circus figurines and mini summer and winter children figurines. Mini circus figurines are one of the most popular series which have many collectors both in Denmark and abroad. Like the other mini figurines, Royal Copenhagen mini circus figurines are also designed by Sven Vestergaard.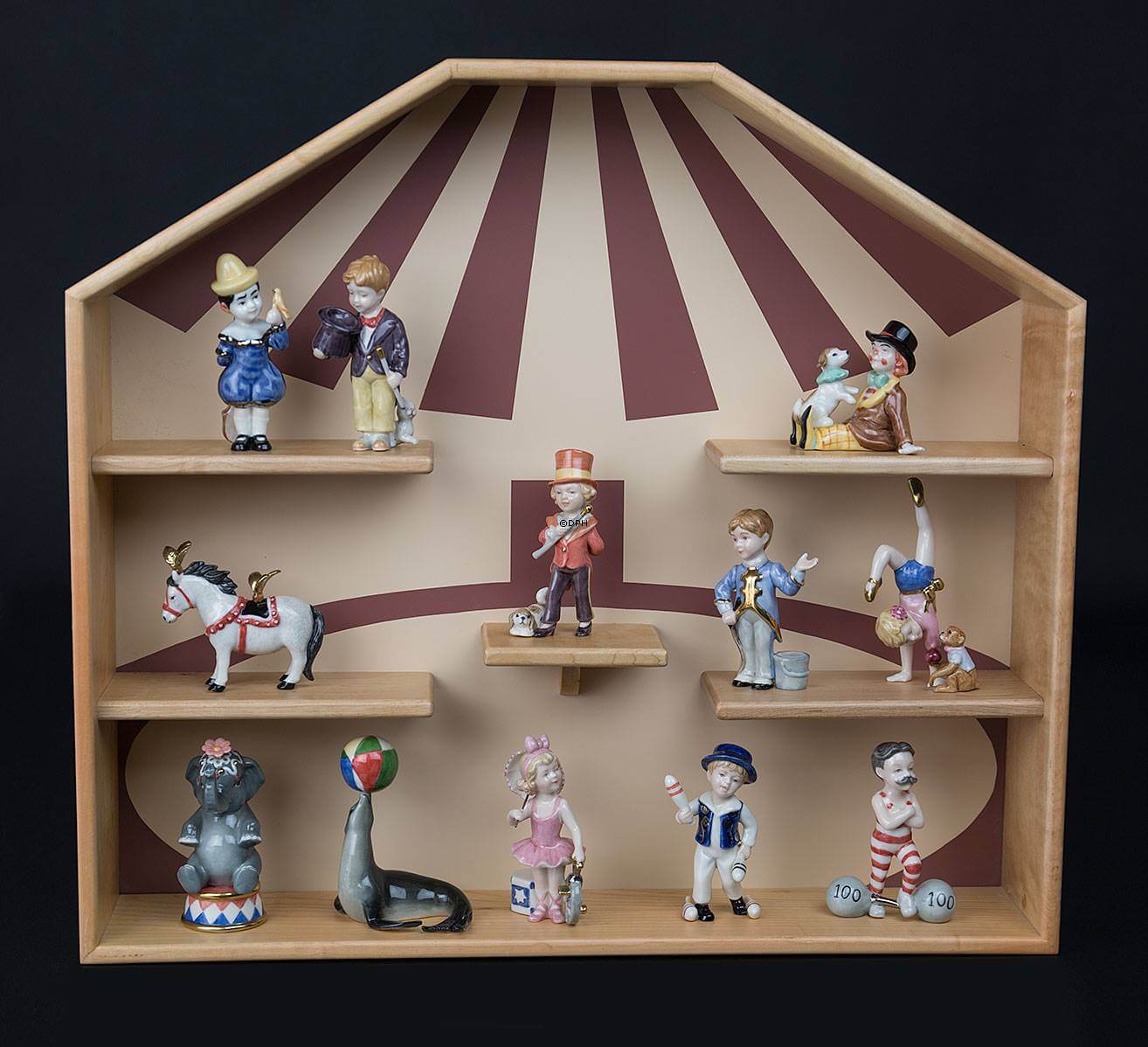 This series is unfortunately no longer in production, it was discontinued back in 2007, and as the series first started around 2005, there have only been produced very limited quantities of these figurines. Originally you could get the figurines in a nice display house, but it is rare that we get the posibility to buy a whole series with all 12 figurines including the display house, so they can now only be purchased individually.