Some of the most famous plaquettes, or mini plates, from Royal Copenhagen are the plaquettes with various attactions from Denmark. Mini plates are very useful and can be used both for decoration and in the table setting, where it can be used as both tea bag holder, egg cup saucer and small butter tray. There are many different mini plates and below you will find an overview of all that we have available.
TIPS
Use the left menu to find what interest you most
Some of the most famous plaquettes or mini plates from Royal Copenhagen are the plaquettes with various sights from Denmark known as the 2010 series.
An incredible number of plaquettes have been produced with Danish motifs and therefore it is usually possible to find a mini plate with the exact motif that you are looking for.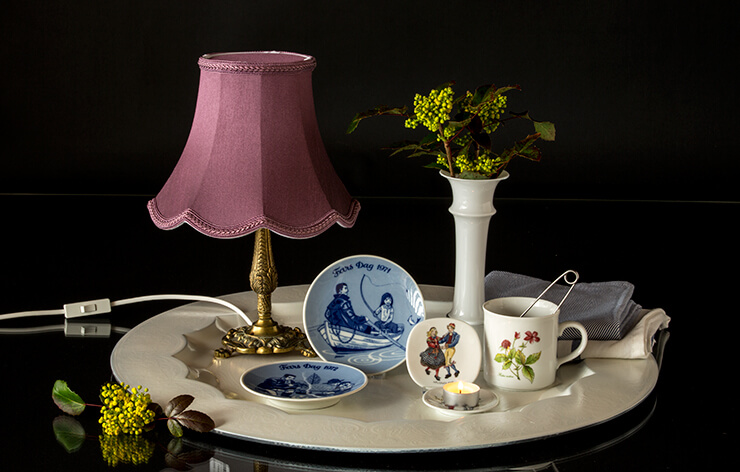 A fun series of mini plates are Rorstrand plaquettes with folk costumes from the Swedish countryside. There are mini plates with the various Swedish regions, such as Skåne, Lapland and Värmland. Each mini plate has a man and a woman in clothes that belong to the region.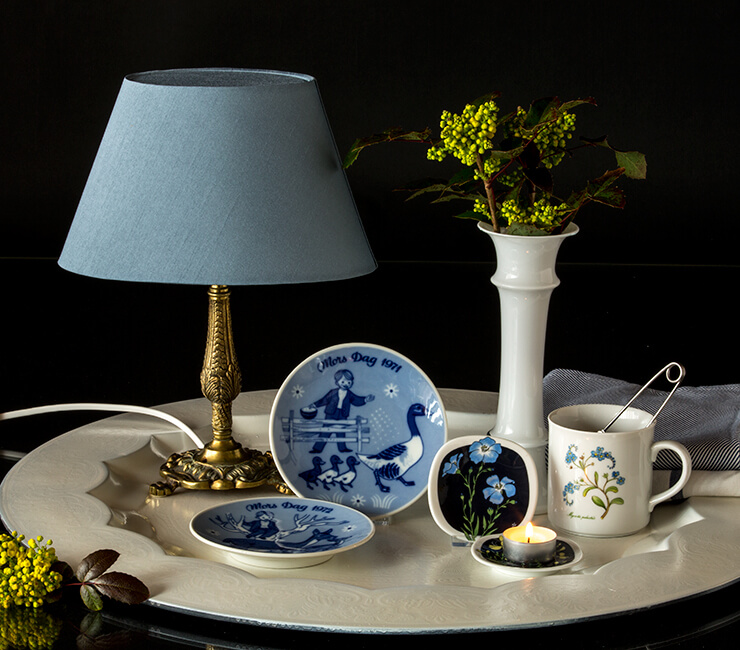 In the same vein we have flower plaquettes with the regional flower for the different Swedish regions. They work really well as a nice little tea bag holder or butter tray next to the plate or tea cup.
The mini plates are also suitable as tealight candleholders.
Goebel has produced some small versions of the Hummel plates with motifs of cute little children. The Hummel mini plates share the designs of the larger plates.
Also Hans Christian Andersen's fairy tales are depicted on small plates and so are the popular Christel drawings of the 12 zodiac signs.
Christmas plaquettes from Aluminia, Bing & Grondahl and Royal Copenhagen are a chapter in their own right.