Porcelain Painting of Christian 4 on the Trinity, Bing & Grondahl
Porcelain Painting of Christian 4 on the Trinity, Bing & Grondahl
Color:

Multicolored

Type:

Porcelain (Decorated w/gold)

Measurement:

H: 30 cm x W: 38 cm
About the product
This porcelain paiting were made by Bing & Grondahl on the occasion of the 400th anniversary of Christian IV's ascension to the throne of Denmark. Only 1.200 numbered copies where made.
In 1644 Christian IV led a naval battle against the Swedes and was hit by shrapnel from a Swedish grenate and lost his right eye. But he refused to give up.
Wilhelm Marstrand painted the event 1863-66 on the wall of Christian IV's Chapel at Roskilde Cathedral.
The original painting is reproduced in 16 colours on porcelain. Bing & Grondahl 1988.



Others look at: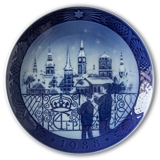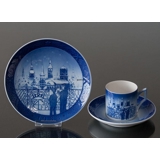 -29%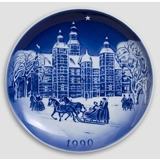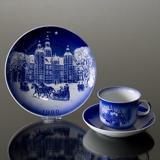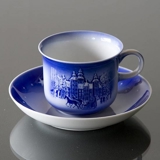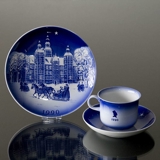 -19%
See more items