Vintage and New Porcelain Eggs. - Royal Copenhagen and other manufactures have produced porcelain Eggs with motifs of flowers and birds and the like. There have both been produced Easter Eggs, and Annual Eggs.
Porcelain Eggs
Porcelain Eggs have primarily been manufactured by Royal Copenhagen for Easter and in a short period they also issued a series of Annual Eggs in porcelain.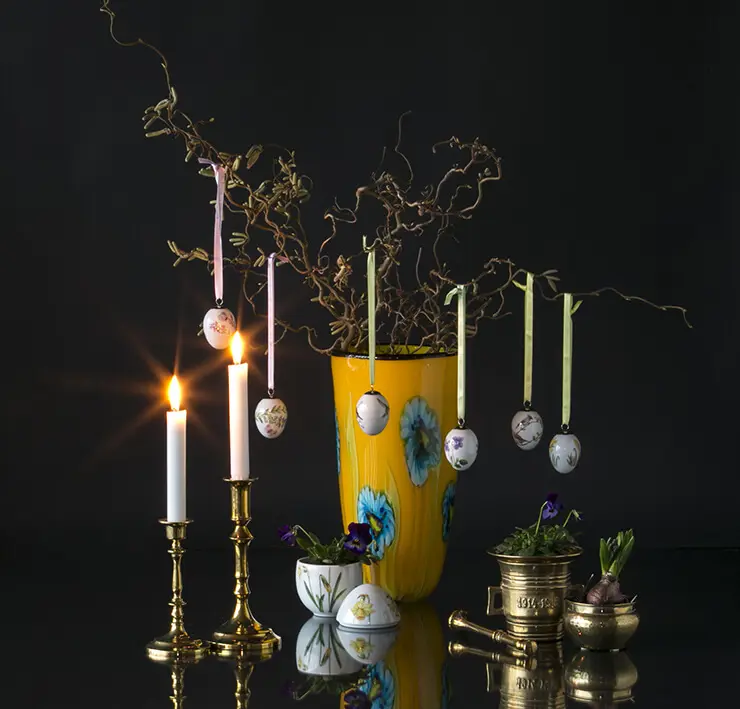 The Easter Eggs from Royal Copenhagen have become a popular collectible which is used year after year when we are celebrating Easter. The Easter Eggs are decorated with flowers, birds, animals and butterflies in beautiful pastel colors.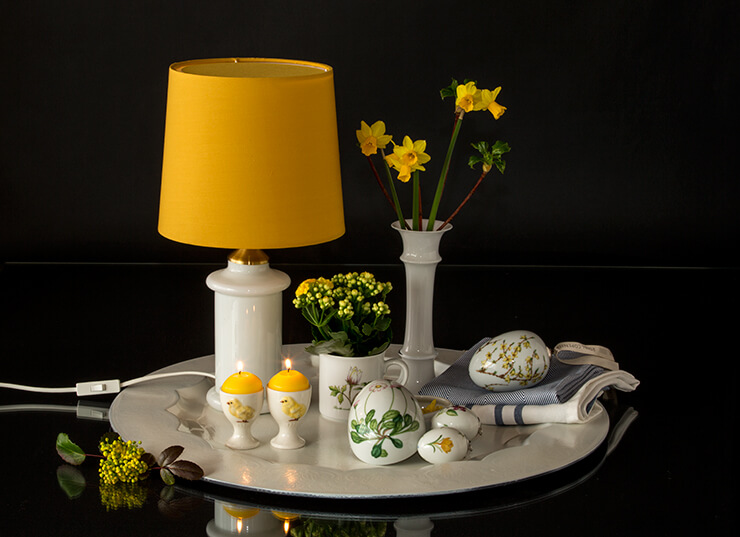 The Annual Eggs from Royal Copenhagen were decorated by different artist in the period from 1975-1980.