Meeting in the field, 2019 Royal Copenhagen Christmas plate
Meeting in the field, 2019 Royal Copenhagen Christmas plate
Year:

2019

Color:

Blue and White

Type:

Porcelain (Underglaze)

Measurement:

Ø: 18 cm
About the product
2019 Royal Copenhagen Christmas plate, designed by Allan Therkelsen, has the title Meeting in the field.
The plate shows a meeting between a large beautiful horse and a small rabbit on a snowcovered field. The horse slowly bends its large head down to the rabbit to carefully snif it. Despite the difference in size of the two, they can easily be friends and the rabbit sits confidently in front of the horse. Horses are pack animals and do not like being alone. Thus the rabbot can be a welcome friend on the large field, where they can enjoy the snow together. In the background we see the trees of the forestand the entire scenery is lit by the clearest moonlight.
The Royal Copenhagen Christmas series consists of the blue Christmas plate that is the main element in the series and a Christmas bell, a Christmas cup and a Christmas drip that all have a part of the motif from the Christmas plate.
Others look at: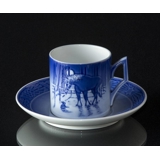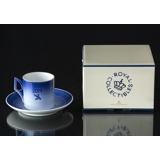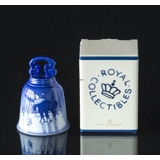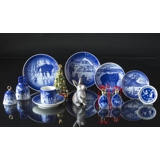 -10%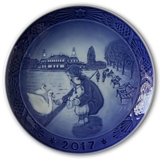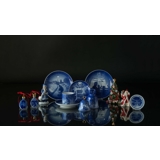 See more items