Swedish Maritime Transport "af Chapman"
Swedish Maritime Transport "af Chapman"
Brand:

Other Manufacturer

Item no:

SVS01
Color:

Brown/Beige

Measurement:

H: 3 cm x Ø: 28 cm
About the product
The fullrigger "af Chapman" is a vellknown and beloved part of the city for the stockholmers. The snowwhite elegant ship is anchored at Skeppsholmen in the middle of central Stockholm. Today she is a popular hostel and a great tourist attraction.
She is one of the oldest remaining fullriggers in the world and has thus great historical value and is at the same time a great symbol of the Swedish maritime nation.
"af Chapman" was built i Whitehaven by the Irish Sea i 1888 and was baptished "Bunboyne". Via Norway she came to the shipping company AB Transatlantics and sailed as a training ship undet the name "G D Kennedy" untill 1923, when she was sold to the Swedish Royal Navy. As a training ship the name was changed to "af Chapman" in honour of the great Swedish shipbuilder.
Since 1949 she has adorned the harbour of Stockholm opposite the royal castle. she has thus avoided scrapping, which was the faith of her sisters on the oceans.
She weighs 1451 GRT, 74.7 m long, 11.4 m wide and 6.6 m deep. She has 2200 m2 sail.
Others look at: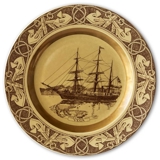 -29%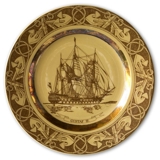 -29%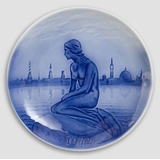 See more items