The Annual Santa 2001, Santa goes Skiing, figurine
The Annual Santa 2001, Santa goes Skiing, figurine
Year:

2001

Measurement:

H: 9 cm
About the product
2001 Royal Copenhagen annual Santa Claus figurine, designed by Sven Vestergaard. The title of the 2001 Royal Copenhagen annual Santa is Santa goes Skiing. The technique used for this figurine was underglazed.
This is the first edition of the Royal Copenhagen series The Annual Santa figurines.
Santa Claus, if anyone, is the very essence of generosity at Christmas. Regardless of whether he is called Pere Nöel, Santa Claus or just Santa, he symbolizes giving and, hopefully, the fulfitment of long-cherised wishes. The great popularity of Santa Claus all over the world was the source of inspiration for this Royal Copenhagen series of Santa Claus.


Others look at: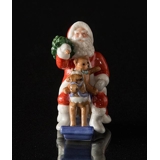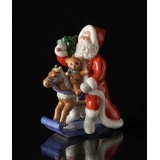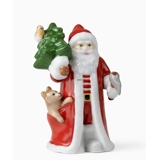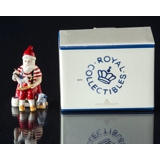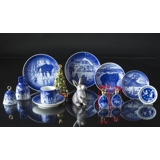 See more items