In this category you will find a huge selection of collectibles. Our stock includes more than 300,000 pieces. Plates, figurines, vases, mugs, Christmas gifts, Easter eggs, Easter decorations etc. Some are completely new and others old.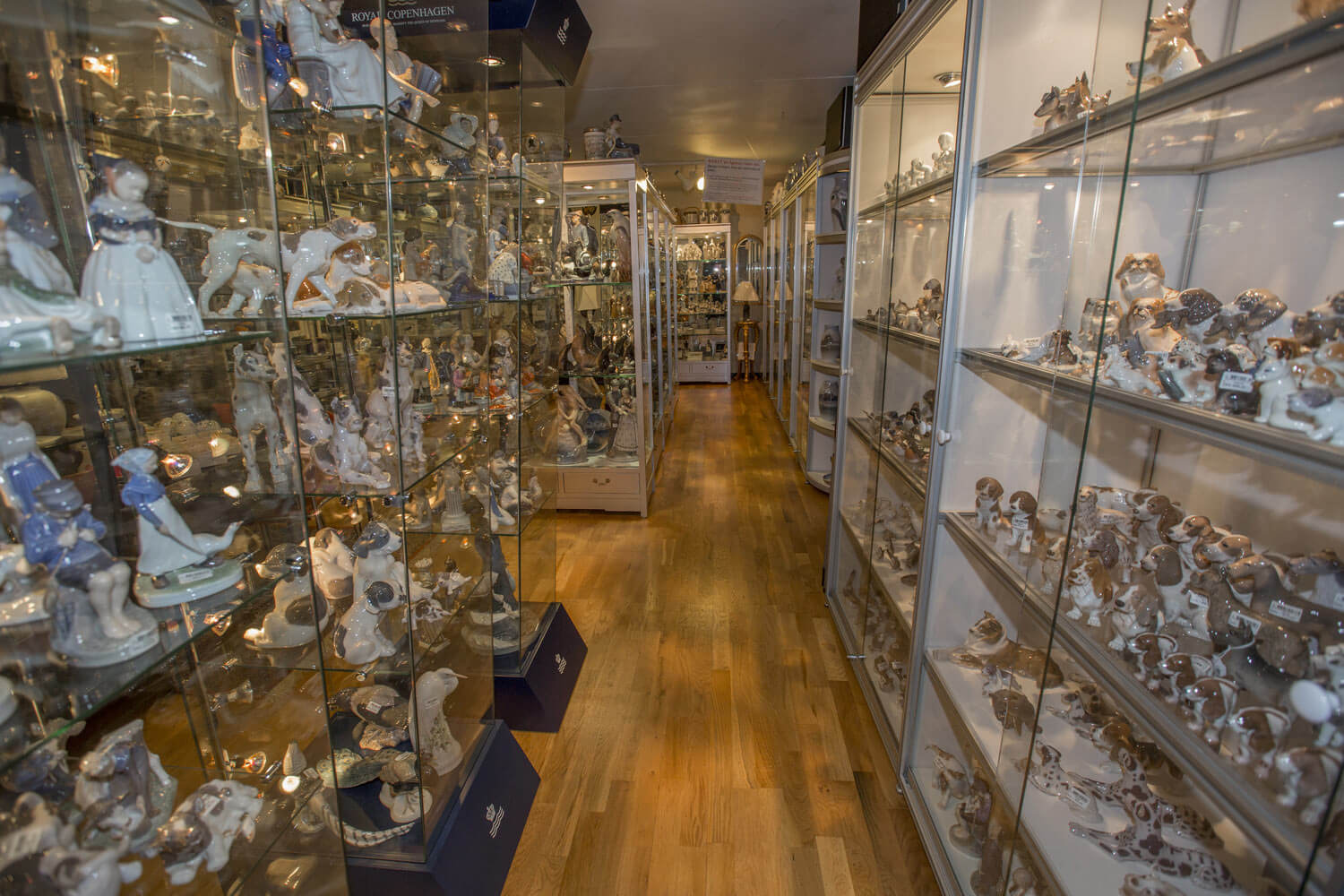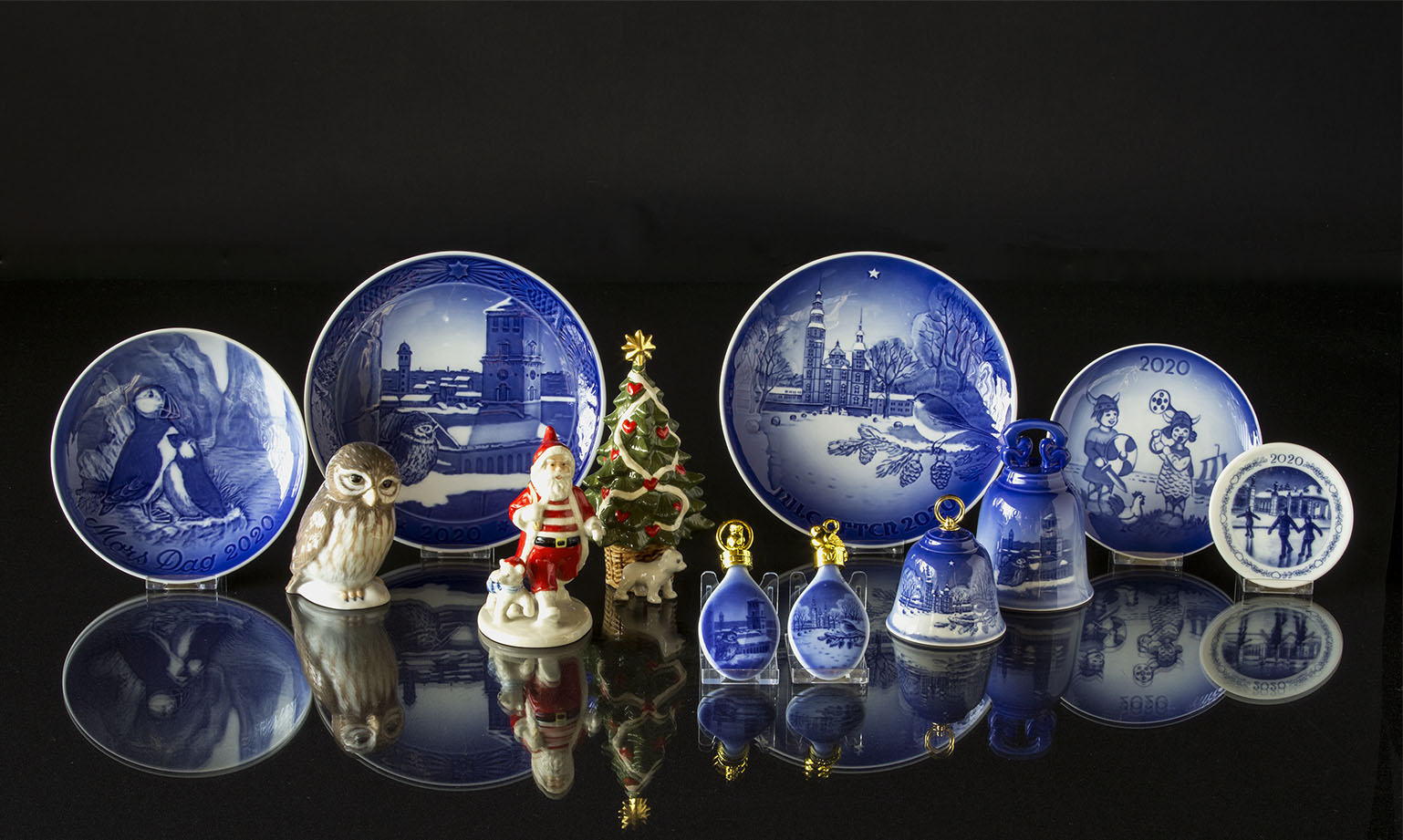 We have a large selection of old Royal Copenhagen and Bing & Grondahl figurines in stock. The number of figurines made over the years is huge, and some figurines are more rare than others. Some people collect figures of a specific animal, for example, lions, elephants, polar bears and others are especially interested in a particular dog breed such as dachshund, terrier or the like.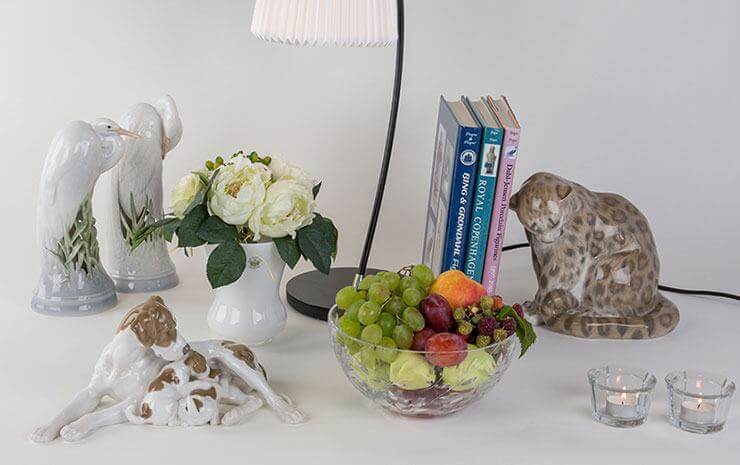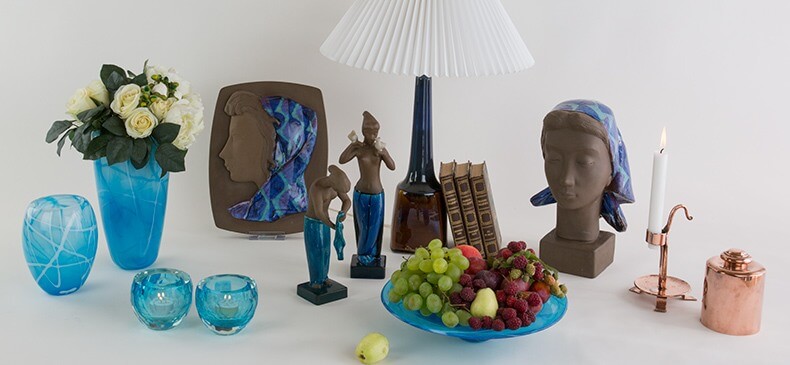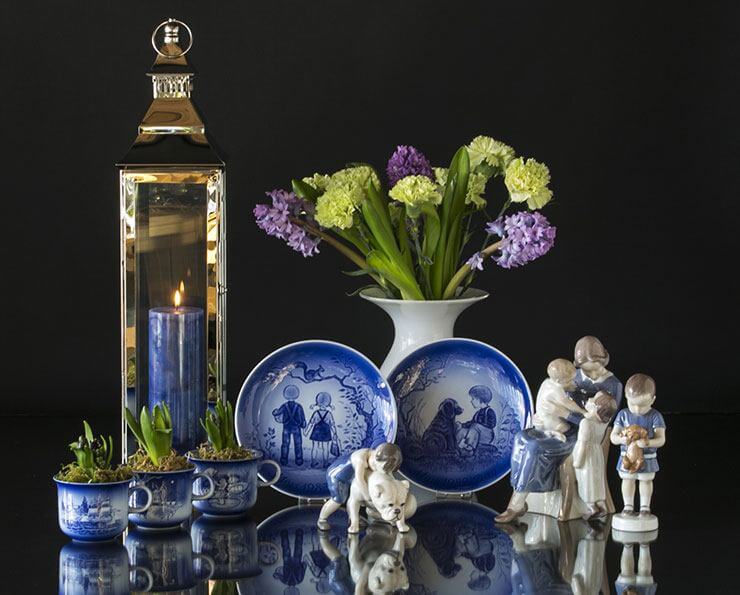 You can also find plates here. We have the famous Danish plates from Royal Copenhagen and Bing & Grondahl as well as Desirees H. C. Andersen Christmas plates. In addition, you will find a large amount of plates from both Danish and foreign producers. You can also find the Bjorn Wiinblad Rosenthal plates.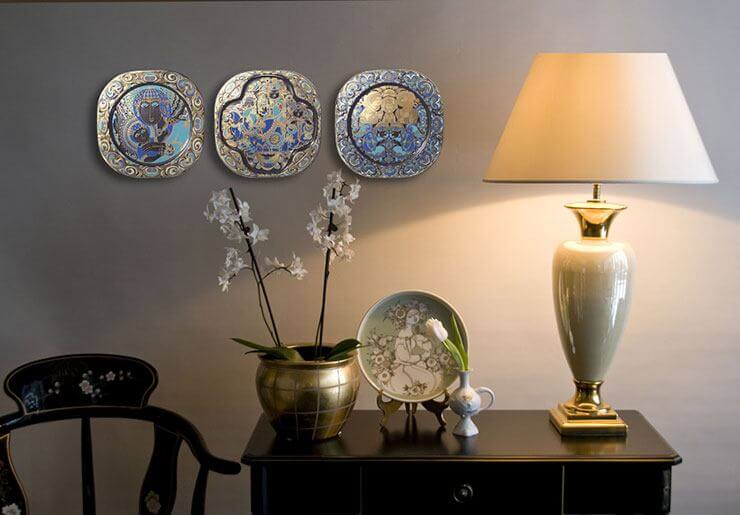 Among the more unique plates are Bing & Grondahl's Easter plates from the period 1910-1935. This series consist of actual wall plates that are shaped specifically for wall hangings. They are a beautiful and unique Easter decoration.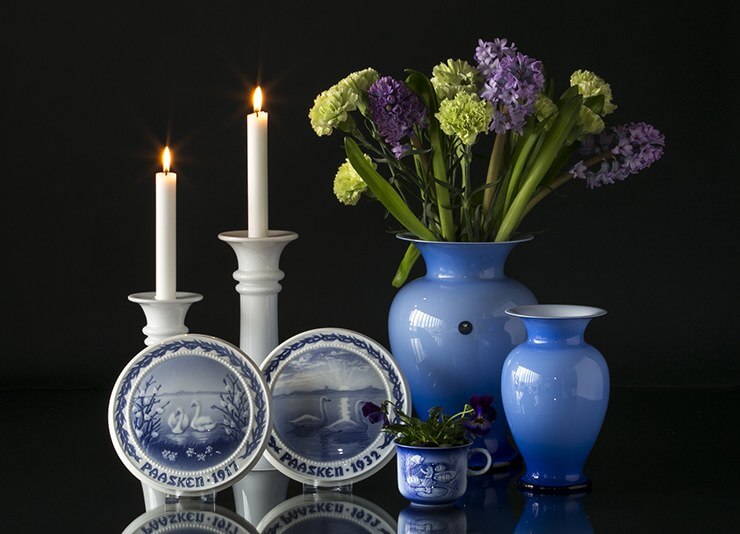 Georg Jensen's beautiful Christmas decorations are also popular. We have both Georg Jensen Christmas mobiles, Georg Jensen candleholders and Georg Jensen ornaments.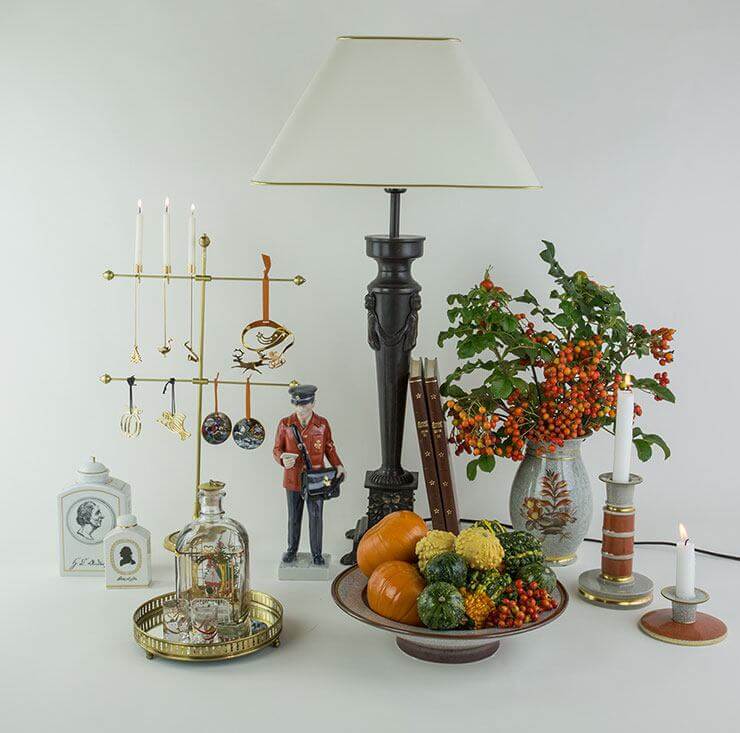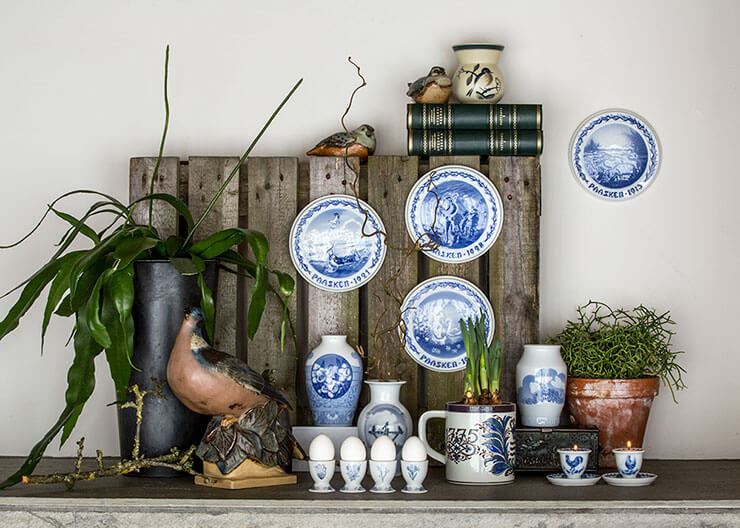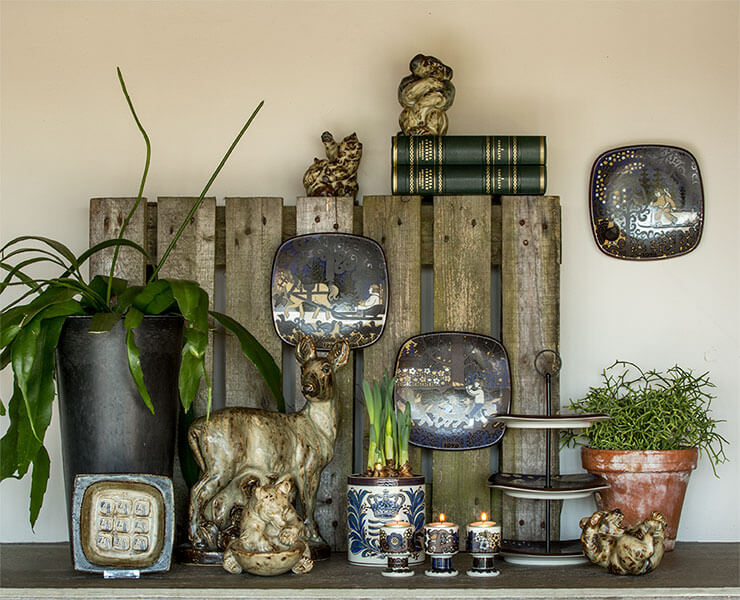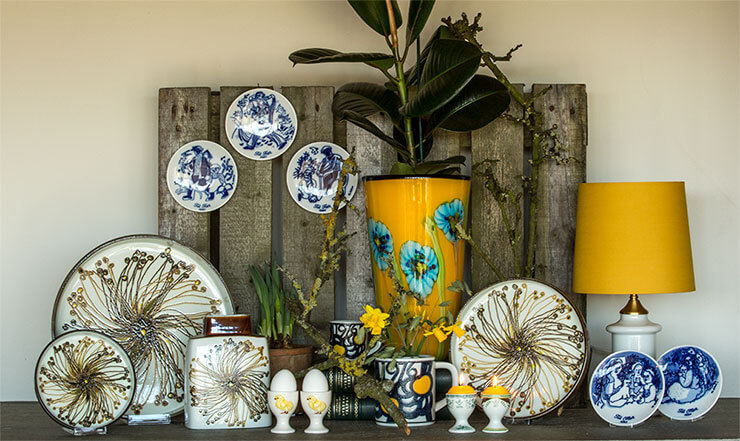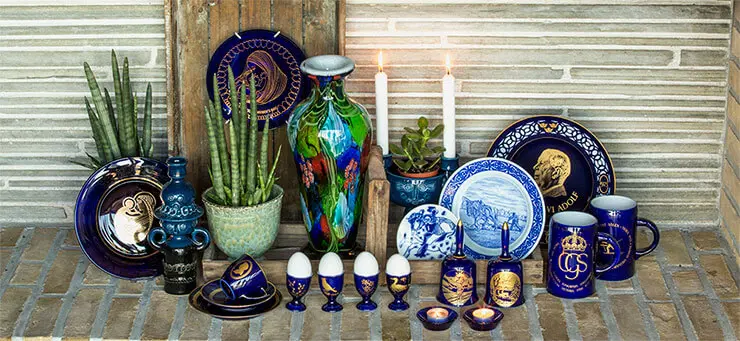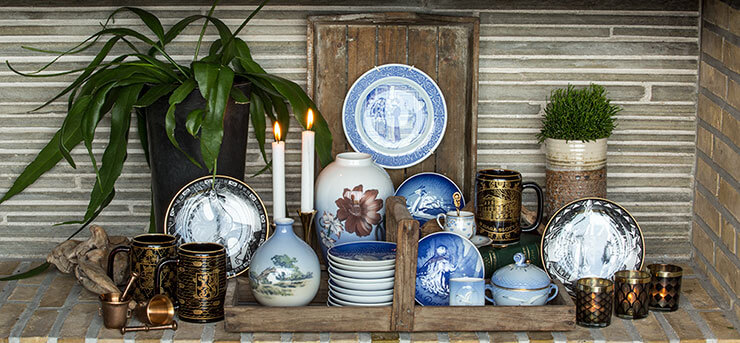 Royal Copenhagen's series of mini plates is also a beautiful collector's item, paying homage to Aluminia's original series of Christmas mini plates, which formed the basis of Royal Copenhagen's series of mini plates with Danish motifs.
The beautiful Karen Blixen Christmas decorations are among the latest features of beautiful and elegant decorations that have also become a big collector's item.
In the more curious department are porcelain paintings that resemble ordinary paintings, but unlike ordinary paintings, these are painted on a plate of porcelain, which is then inserted into a frame.