The motifs of the Bing & Grondahl Easter plates vary from religious motifs associated with Easter, the harbingers of spring like birds coming back after a dark and cold winter to farmers and other peoples outdoor activities in the spring months. We have a lot of Easter plates in stock.

Bing & Grondahl Easter Plates
After experiencing the overwhelming success of the Bing & Grondahl Christmas plate, Bing & Grondahl in 1910 decided to publish the first Easter plate. The design of the Easter plates were unlike the Christmas plates. The decoration of the Easter plates are all related to Easter or spring.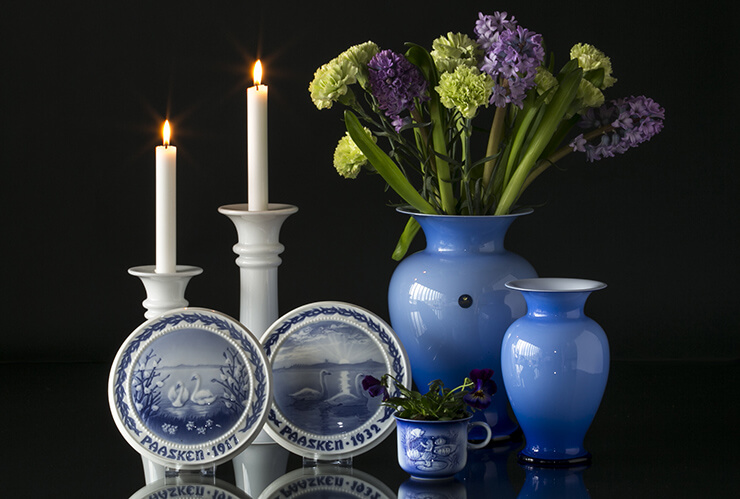 Although Bing & Grondahl had some of the finest designers such as Dahl Jensen and Acton Friis to design the Bing & Grondahl Easter Plates, unfortunately the success was not as great as that of the Christmas plates by Bing & Grondahl and Royal Copenhagen. This is the reason why Bing & Grondahl chose to end the series of Easter Plates in 1935.