Desiree Svend Jensen has created a series of beautiful Christmas cups in the famous blue color. The motifs of the Christmas cups are inspired by different Hans Christian Andersen fairy tales. The Christmas cup matches the Christmas plate from the same year.
Hans Christian Andersen Coffee/Tea Set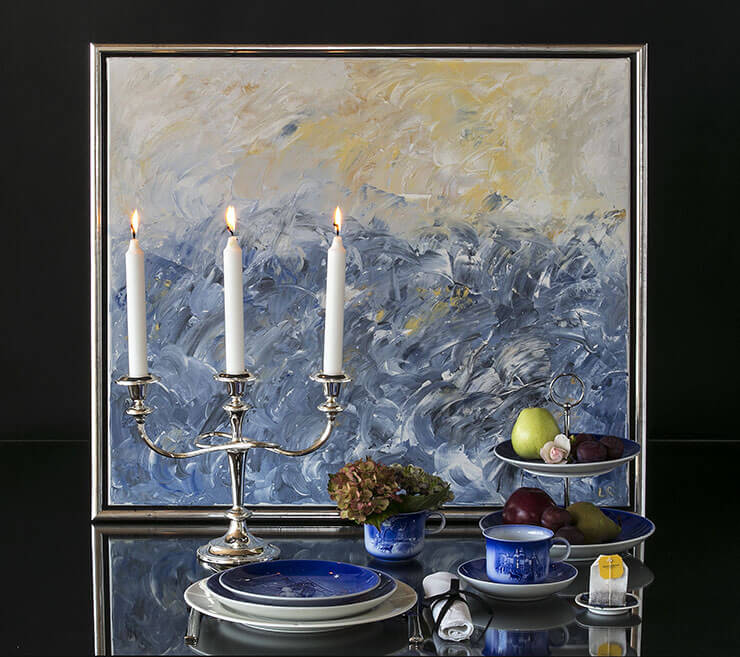 Desiree Christmas Cups / Annual Cups from Desiree all with motifs from Hans Christian Andersen's fairy tales.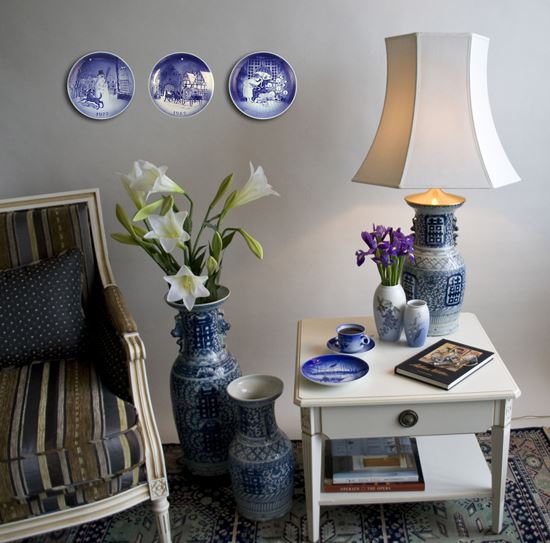 From 1982 to 2001 the Danish Porcelain Factory Desiree - also known as Svend Jensen - produced a series of beautiful Christmas cups in the familiar blue color. The Annual Danish Design Cups is a supplement to the Hans Christian Andersen Christmas plates and have the same motif.
These are the cups you need to complete your tableware of the Hans Christian Andersen plates. The cups and plates have the same motif for each year, when a cup was issued, so it is possible to have a matching cup, saucer and plate for these years. This is the perfect setting for having your tea and biscuits or coffee and cookie in a nice warm living room while the snow falls outside the windows. For the small get-together these cups are perfect for serving the tea and coffee giving the gathering that extra touch of cozyness and warmth that you get from unique cups filled with their very own aura and story. With the motifs on the cups you can tell the entire fairy tale from just the one image set in the calm blue tone of old blue porcelain.