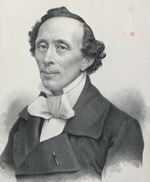 Hans Christian Andersen, (April 2, 1805 - August 4, 1875)
Hans Christian Andersen, (H. C. Andersen) was born in Odense in Denmark. He was an only child. H. C. Andersen was a Danish author, fairy tale writer, and poet, and worldwide known for his children's stories, which delighted children worldwide.
His fairytales have been translated into more than 150 languages.
Facts about Hans Christian Andersen:
Who is Hans Christian Andersen?
Hans Christian Andersen is a Danish author. In many ways he is the national author of Denmark and by far the most wellknown around the world.
Where was Hans Christian Andersen from?
Hans Christian Andersen was from Denmark, born in Odense, but later lived in Copenhagen.
When was Hans Christian Andersen born?
Hans Christian Andersen was born April 2, 1805 in Odense, Denmark.
When did Hans Christian Andersen die?
Hans Christian Andersen died August 4, 1875 in Copenhagen.
Where did Hans Christian Andersen live?
He was born in Odense, but lived most of his adult life in Copenhagen.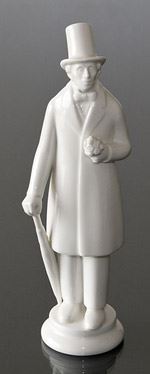 The story of Hans Christian Andersen:
Andersen's father, also Hans, considered himself related to nobility. His paternal grandmother had told his father that their family had in the past belonged to a higher social class, but investigations prove these stories unfounded. - The family apparently was affiliated with Danish royalty, but through employment or trade. Today, speculation persists that Andersen may have been an illegitimate son of the royal family. In any case, King Frederick VI took a personal interest in him as a youth and paid for a part of his education. According to writer Rolf Dorset, Andersen's ancestry remains indeterminate.
Hans Christian´s family forced him however to support himself, as the family became very poor after his father's death in 1816. At 14, he moved to Copenhagen to seek employment as an actor. Having an excellent soprano voice, he was accepted into the Royal Danish Theatre, but his voice soon changed. A colleague at the theatre told him that he considered Andersen a poet. Taking the suggestion seriously, he began to focus on writing.
Andersen remain single for all of his life, Andersen was often shy around women, he often fell in love, but he were disapointed every time... One of his stories, "The Nightingale", was a written expression of his passion for the opera soprano Jenny Lind.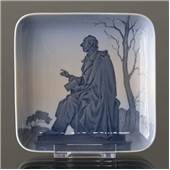 In the summerl August 4, 1875 he died. At the time of his death, he was an internationally renowned and treasured artist. He received a stipend from the Danish Government as a "national treasure". Before his death, steps were already underway to erect the large statue in his honor, which was completed and is prominently placed in Rosenborg Garden ("Kongens Have", sculptor A.V. Saabye, 1880) in Copenhagen
The Royal Copenhagen Porcelain Manufacturer, Bing & Grøndahl and Desiree Porcelain Manufacturer has produced a lot of items inspired by the art of Hans Christian Andersen. - Many plates, figurines, tableware and so on carry motifs inspired by his fairytales, and his life.

Like e.g.:
Since 1895 Bing & Grondahl have produced the Christmas plates, some of these are inspired by Hans Christian Andersen´s life and fairy tales:
From 1988 Bing & Grondahl decorated both the Christmas plate, the Xmas drop, and the Christmas bell with the motif of the statue of Hans Christian Andersen in the Kings Garden: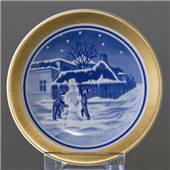 This Bing & Grondahl Christmas Jubilee
plaquette was issued to celebrate the 100th
anniversary of the first Bing & Grondahl
Christmas plate in 1895, and carry the motif from the B&G Xmas plate from 1954, namely Hans Christian Andersen´s House.
The Porcelain Manufacturer Desiree also known as Désirée Denmark, Svend Jensen
of Denmark, Old Copenhagen Blue. - made a complete series of Hans Christian Andersen Christmas plates ( 1970-2002). - All motifs of the Hans Christian Andersen
Christmas plates from Désirée are inspired by Hans Christian Andersen´s Fairytales.
Click here to see the complete series of Hans Christian Andersen Plates by Desiree
From 1982 - 2001, The Porcelain Manufacturer Desiree also produced matching Cup with saucer for the Hans Christian Andersen plates, so they can be used as cake dish.:
Figurines from the Bing & Grondahl Hans Christian Andersen series: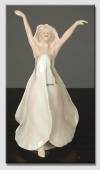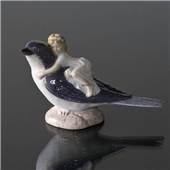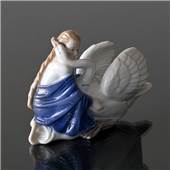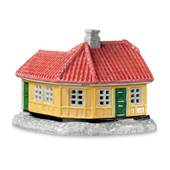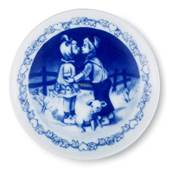 Bing & Grondahl plate with Hans Christian Andersen´s paper cut
Memorial plates produced to Hans Christian Andersens honor: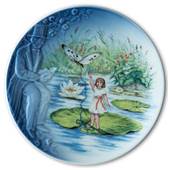 Technique: Overglaze Decoration
Year of issue: 1994-1999
(only some of these can be found on our website)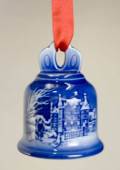 Some of Hans Christian Andersen´s most famous fairytales include:
The Tinderbox (1835)
Thumbelina (1835)
The Princess and the Pea (1835), also known as The Real Princess
The Little Mermaid (1836)
Several Things (1837)
The Emperor's New Clothes (1837)
The Wild Swans (1838)
The Galoshes of Fortune (1838) "Lykkens Kalosker"
The Steadfast Tin Soldier (1838)
Sandman (1841)
The Swineherd (1841)
The Angel (1843)
The Fir Tree (1844)
The Nightingale (1844)
The Snow Queen (1844)
The Ugly Duckling (1844)
The Bell (1845)
The Red Shoes (1845)
The Shepherdess and the Chimney Sweep (1845)
The Happy Family (1847)
Little Tuck (1847)
The Old House (1847)
The Shadow (1847)
The Story of a Mother (1847)
The Little Match Girl (1848)
The Ice Maiden (1861) "Is jomfruen"It's Quite True! (1852)