All motifs on the Desiree annual cups are inspired by Hans Christian Andersen's fairy tales and therefore many people also know the Old Copenhagen Blue cups as Hans Christian Andersen annual cups. They make for a lovely coffee set and with the jubilee plates from B&G and Royal Copenhagen you get a lovely coffee service.
Annual cups from the Porcelain factory Desiree - Svend Jensen - Old Copenhagen Blue

The first annual cup from Desiree was published in 1982 and shows, like the rest of the cups, a selection of the same motif as the year's Christmas plate.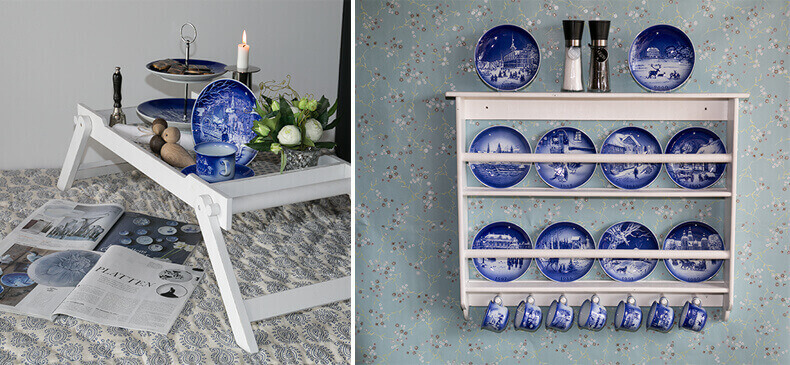 The annual cups are available both with and without saucer and together with the Christmas wall plate they are a perfect coffee service. If you cover a festive Christmas table with a white tablecloth and the Desiree Svend Jensen annual cups, you tell a lot of Hans Christian Andersen's stories and also the proud tradition of the blue porcelain and china Denmark is famous for.