Christmas Peace 1981, Bing & Grondahl Christmas plate
Christmas Peace 1981, Bing & Grondahl Christmas plate
Choose quality:
Info about quality
Before:
USD
12.76
Now
USD
7.55
Year:

1981

Color:

Blue and White

Type:

Porcelain (Underglaze)

Measurement:

Ø: 18 cm
About the product
Motif: Christmas Peace Designed by: Henry Thelander Diameter: 7" - 18 cm Type: Christmas plate
1981 Bing & Grondahl Christmas plate, designed by Henry Thelander, depicts, like the plate from 1980, feeding of wild animals at winter time. In this instance, the resident birds' are fed with sheaves of grain by a little girl. The title of the plate is Christmas Peace. As is the case with large animals, it is difficult for the birds in the gardens to find food in the winter, and it is therefore tradition to feed them either with sheafs of grain or with grain in a little bird table.





Others look at: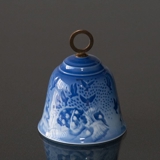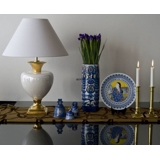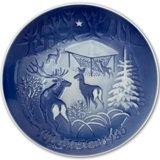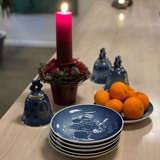 -20%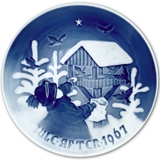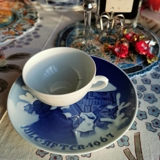 -21%
See more items