There is nothing as cosy as sitting at a beautiful set Christmas table together with family and friends. Royal Copenhagen, Bing & Grondahl and Desiree Svend Jensen have made Christmas cups that match their Christmas plates and thus you can decorate a beautiful and festive coffee table.
​TIPS
Use the left menu to find what interest you most
Christmas is the time of year when families and friends are gathered around beautifully set Christmas tables. And what is a Christmas table without Christmas cups? DPH Trading has a great selection of lovely Christmas cups from, among others, Royal Copenhagen, Bing & Grondahl and Desiree.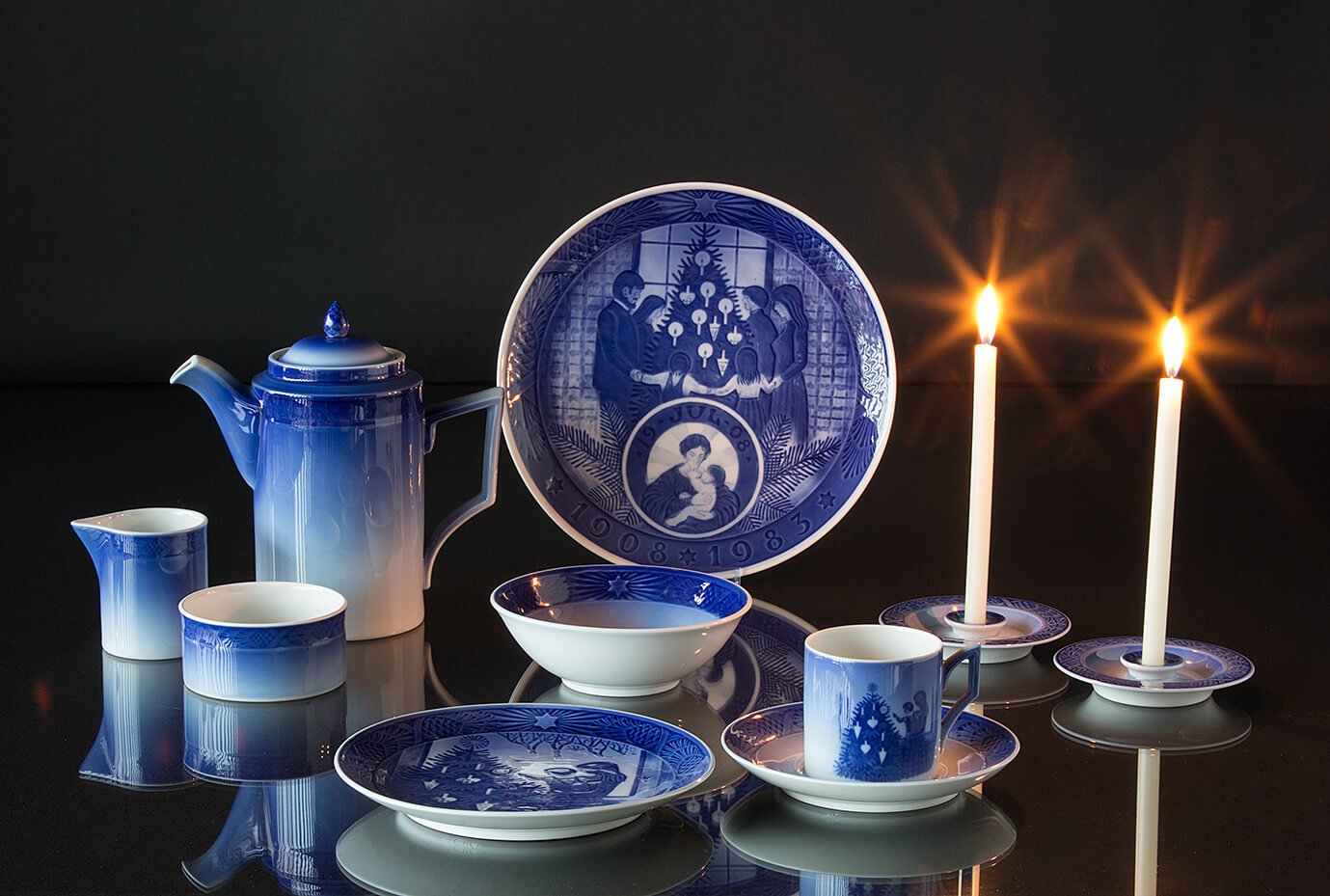 Royal Copenhagen has released a Christmas cup together with the Christmas plate every year since 1979. This means that today you can set a festive coffee table with the world famous blue Christmas plates as cake plates and the Christmas cups with saucers.

Also Desiree Svend Jensen has released Christmas cups and cake plates (Christmas plates) with the same motif, so you can set a festive table with the famous Hans Christian Andersen fairy tales. Unlike Royal Copenhagen Christmas cups, which have dedicated Christmas motifs, the motifs on the Desiree Svend Jensen cups and plates are more usable throughout the year.

In 1997 Bing & Grondahl released a Christmas cup, which is slightly larger than the other two manufacturers, which came in a set consisting of Christmas cup, saucer and cake plate. This series is extremely popular today.

The blue Christmas cups in porcelain are dishwasher safe, while B&G cups are decorated with gold and therefore they should not be washed in the dishwasher.