DPH Trading was foundes by Jorgen Risager in 1972. Today DPH is a family company where both Jorgens wife Inger Risager and their daughter Lone Risager Therkelsen have joined the company. Today DPH employes 8 people.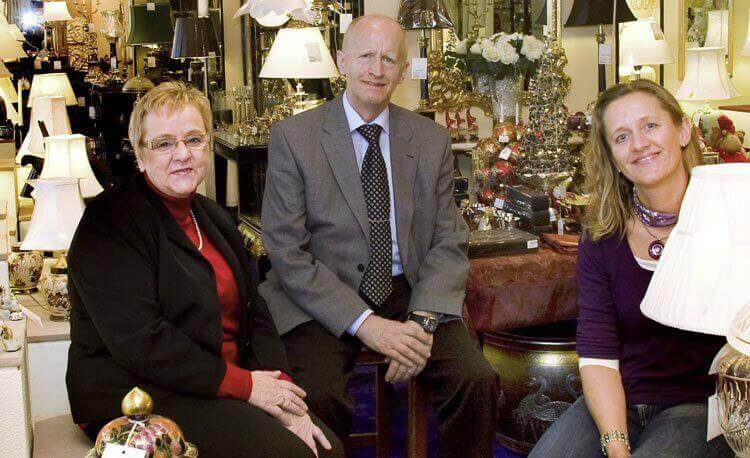 Our assortment covers approximately 13.000 different items. Like old and new porcelain plates, figurines, vases, bowls, and other collectibles. Homedecor, lighting, lampshades etc.
DPH has a comprehensive stock of more than 300.000 pieces of collectibles like plates, figurines etc.
Contact us
The Story of DPH Trading
DPH was founded by Jørgen Risager in 1972. - Read The story of DPH Trading
The people behind DPH
Learn a little about us and read about The People behind DPH Trading
Brands
Are you interested in knowing more about the different brands, the products we sell or the artists behind them, you can read more under the Brands.
Sell to DPH
Do you want to know which items you can sell to DPH, we ask that you kindly click the menu Sell to DPH. Here you will find a comprehensive overview of the products we are interested in buying right now.
Need help?
If you need help or guidance, you can anywhere in our webshop click the top menu Customer Service

Here you will find information about delivery, prices, quality, payment, Terms and Conditions, and other information.
W have compiled a list of Guides and General Infomation for your reference. - You can get short and easy instructions to guide you through the various options in the webshop.

We have also compiled a dictionary of the most widely used professional words that you find explanations for.

More information? - Write or call us
You are of course always welcome to contact us if you have any questions about our shop and products. Call us at + (45) 66 18 95 95 or send us an email at info@dph-trading.dk.