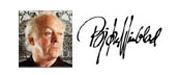 Here you will find a list of the objects that were produced by Bjorn Wiinblad Workshop on Højskolevej 5 in Kgs. Lyngby.
His workshop was opened in 1952 and closed a few years after Bjorn Wiinblad death around 2010.
Bjorn Wiinblads Workshop in Kgs. Lyngby
In 1952 Bjorn Wiinblad's Workshop on Højskolevej 5 in Kgs. Lyngby opened. It was the personal workshop of Bjorn Wiinblad, where he could fully express himself artistically. That is why the most unique of his works are from the workshop.
The works were often handpainted at Bjorn Wiinblad's own workshop and they were far more artistic than the works that we know from the factory made products from Nymolle and Rosenthal. When he created at his own workshop he for instance made water fountains and tiles aside from the large production of figurines, vases, candleholders and dishes etc.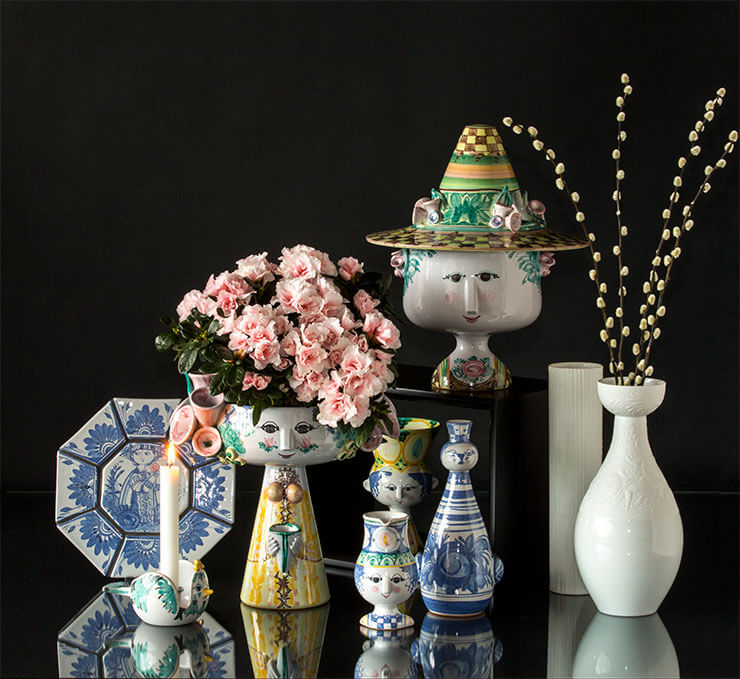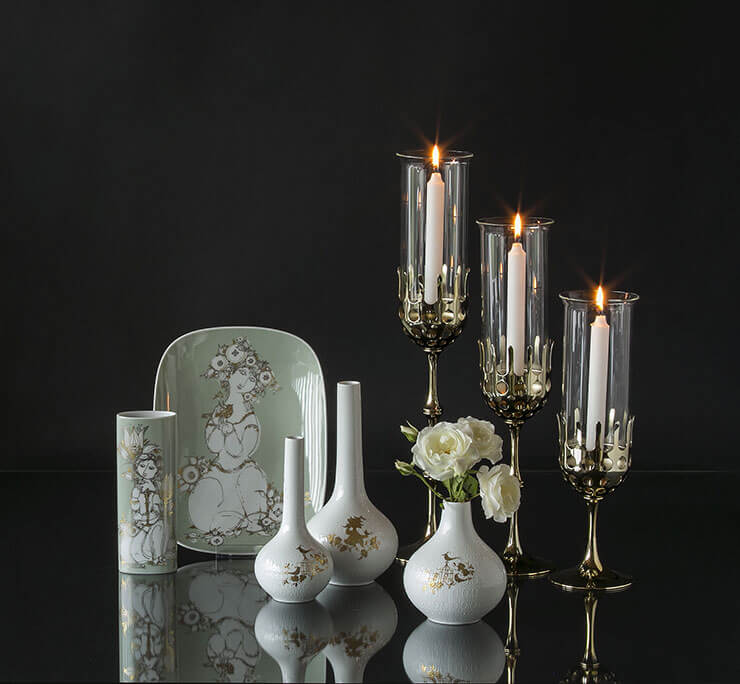 The production from Wiinblad's own workshop is much smaller than that from Nymolle and Rosenthal, who both were factories with a large production capacity. Wiinblad's workshop however was trully a workshop. where he produced small series or unique items.
Bjorn Wiinblad's workshop was in the unique position that it actually survived him with no less than four years as it closed in 2010 and Bjorn Wiinblad himself died in 2006.