Jeanne Grut has modeled figurines for Royal Copenhagen since 1959.

Jeanne Grut has only made animal figures, such as horse figurines, dog figurines, rabbits, elephants, pigs, mink, jaguar cub, a lying and a standing Jersey cow kid, ermine, parakeets, a large polar bear, etc.

Jeanne Grut has designed the popular stoneware figurines of rabbits for Royal Copenhagen.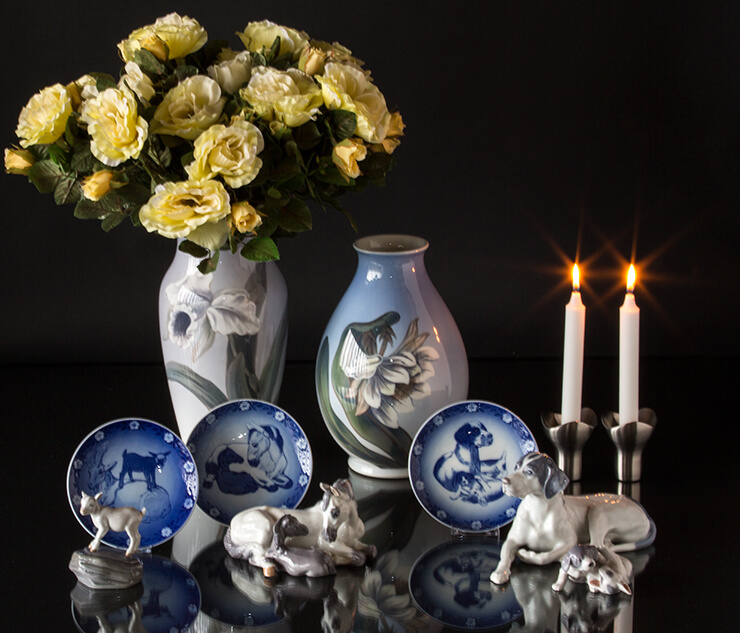 Royal Copenhagen Mink and Ermine - Designed by Jeanne Grut:
Royal Copenahgen Rabbits - Designed by Jeanne Grut:
Royal Copenhagen Dog figurines - Designed by Jeanne Grut:
Royal Copenhagen bird figurines - Designed by Jeanne Grut:
Royal Copenhagen Jersey Cows - Designed by Jeanne Grut:
Royal Copenhagen Horse Figurines - Designed by Jeanne Grut:
Royal Copenhagen goat shapes - Designed by Jeanne Grut:
Royal Copenhagen polar bears figurines - Designed by Jeanne Grut:
Royal Copenhagen other wildlife - Designed by Jeanne Grut: