There are many figurines of our dear children. Many designers, for instance Dahl Jensen and Ibsen, have made various decorative figurines of children.
Number of items:   67
Items per page:
Prices shown in:
Price is based on delivery in:
Children Figurines from other manufacturers

At DPH Trading, we primarily deal with figurines from Royal Copenhagen and Bing & Grondahl, but we also sometimes have figurines from other brands in stock too.

Dahl Jensen children figurines

Dahl Jensen is both a famous designer and the name of the porcelain factory he started. Dahl Jensen is known for his realistic and richly detailed figurines of humans and animals. He has designed several figurines of girls and boys in different situations and his oriental figurines are also quite famous. He is probably the artist who has managed to give your figurines the finest expression.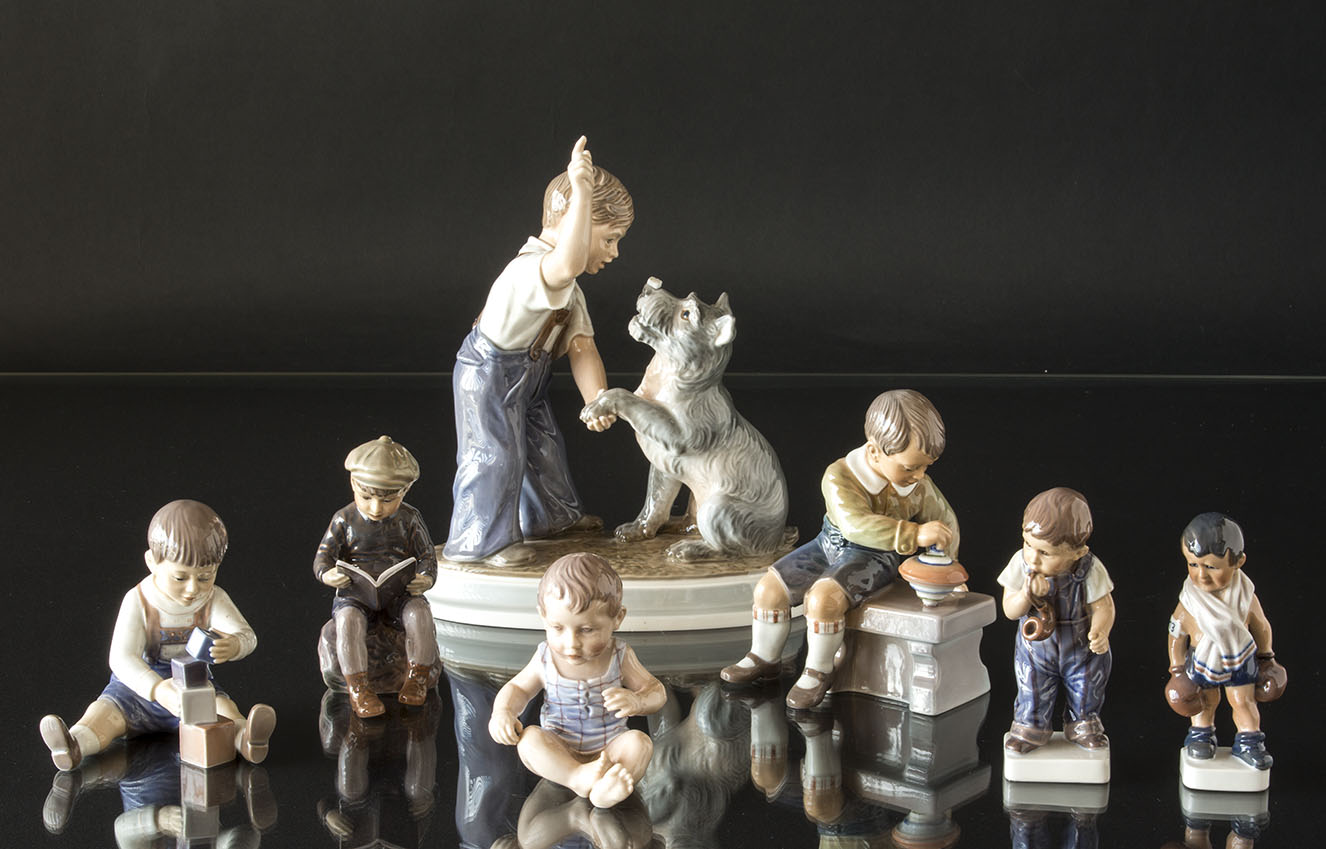 Ipsen figurines of children

Sometimes we have some Ibsen figurines in stock, mainly in green jade glaze.