Kai Nielsen has designed a beautiful series of figurines for Bing & Grondahl. The figurines are made of white porcelain and some of them also in colour. Kai Nielsen's sculptures are distinctive and easy to recognize because of their design, although there has been made several series of them.
Kai Nielsen figurines

Kai Nielsen has been inspired by the sea when he designed the Sea family, which is surrounded by dolphins and fishes. The two large Kai Nielsen figurines of man with child on dolphin and woman with child on dolphin can be regarded as parents, while the four oldest children are swimming on dolphins themselves. The smaller sea children swim yet only on fishes.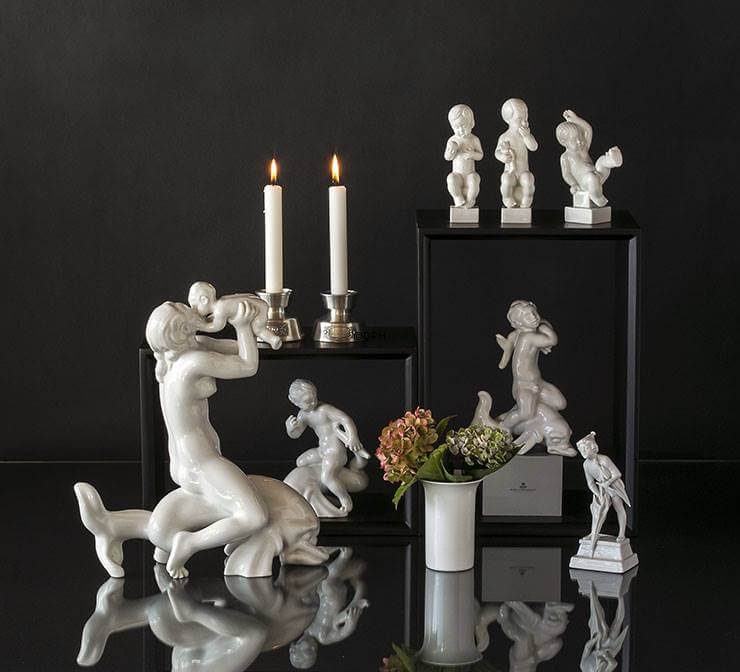 Kai Nielsen has also made a series of men, women and children with grapes, as well as a series of four figurines of mother with child.

Kai Nielsen figurines are sought after and therefore they can be hard to find.