Kai Nielsen was born in Svendborg, where he was a painter's apprentice at Johannes Voss 1897-1901. His earliest work can be seen in Svendborg at Gerritsgade 9, where he and his brother decorated the staircase of their childhood home with a frieze.
After finishing his apprenticeship he travelled to Copenhagen, where he worked as a painter and was admitted at the Art Academy. He finished his studies at the Art Academy in 1912.
Eventhough he started out as a painter Kai Nielsen would soon be engaged in sculpting. The characteristic trait in the works of Kai Nielsen is the rounded shapes. Nothing is cut in stone here so to speak. The figures are very natural in their representation of the human body and does not hide any part.
His breakthrough was with the sculpture "Naked" depicting a stooping woman with her arms covering her face. His work "The Well of Ymir" stands at the town square of Faaborg, where it caused quite a stir, when it was originally placed there.
He also participated in the decoration of Blagards square in Copenhagen.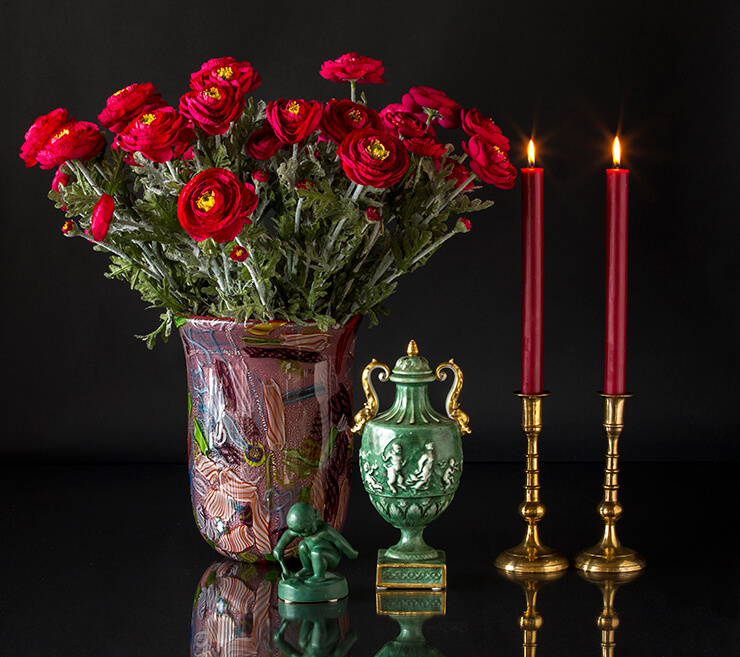 He had a large production of figurines together with Bing & Grondahl, where the unique shapes of his figurines make them stand out. He made many works in Blanc de Chine. Most of his figurines are sensual and highly expressive.
He also worked at Kähler in Nastved.