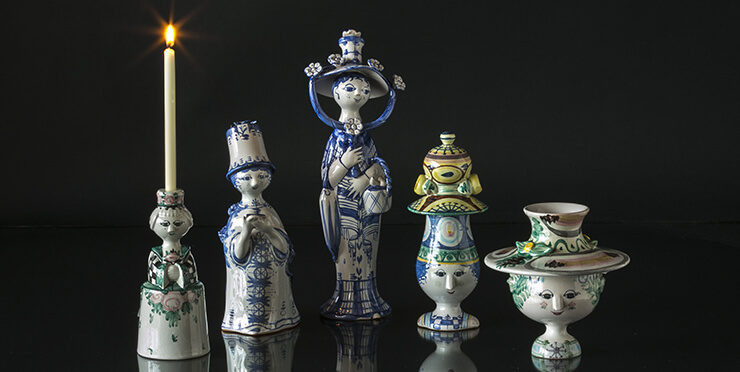 Bjorn Wiinblad is known for his imaginative sculptures. Often he decorated figurines with beautiful and smiling faces and several of his figurines are depicting people too. Bjorn Wiinblad's seasonal figurines are some of his best known and loved figurines, which are made in blue/white as well as multicoloured ceramics.
Bjorn Wiinblad figures of people

Bjorn Wiinblad figurines are available in many designs and in every piece you can sense the great creativity and love of the figurine. The beautiful Wiinblad Eva flowerpots are both functional flowerpots and artworks. The same applies to the Bjorn Wiinblad heads with space for a flower on the top.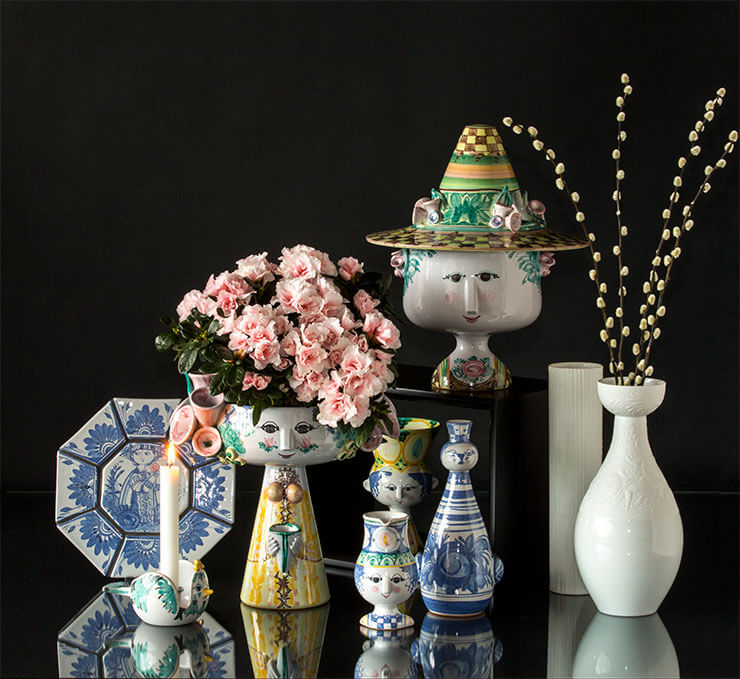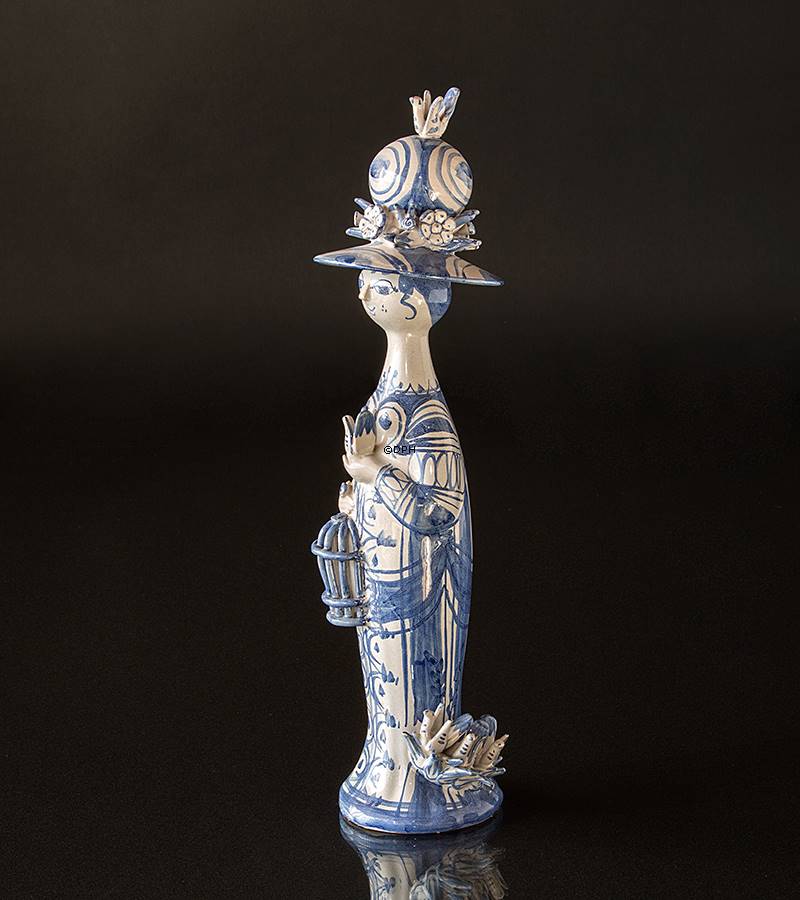 The Bjorn Wiinblad candlesticks in the shape of heads are also something for themselves. The figurine depicts a round head with eyes, nose and mouth. The hair is decorated in different patterns and at the top of the head is the candlesticks.

The most common Bjorn Wiinblad figurines are made in blue and white, but nearly all his figurines can also be found in other colours. Brown/yellow as well as green/pink are some of the most frequently used colour combinations.