Other figurines of people from Royal Copenhagen and Bing & Grondahl

Royal Copenhagen and Bing & Grondahl have produced countless figurines of people. The vast majority is produced in underglaze, but some are also painted over the glaze or made of stoneware or biscuit.

Royal Copenhagen overglaze figurines of people

Gerhard Henning has designed a very beautiful series of overglaze figurines for Royal Copenhagen. The figurines are relatively high and shows, among other, fairytale characters.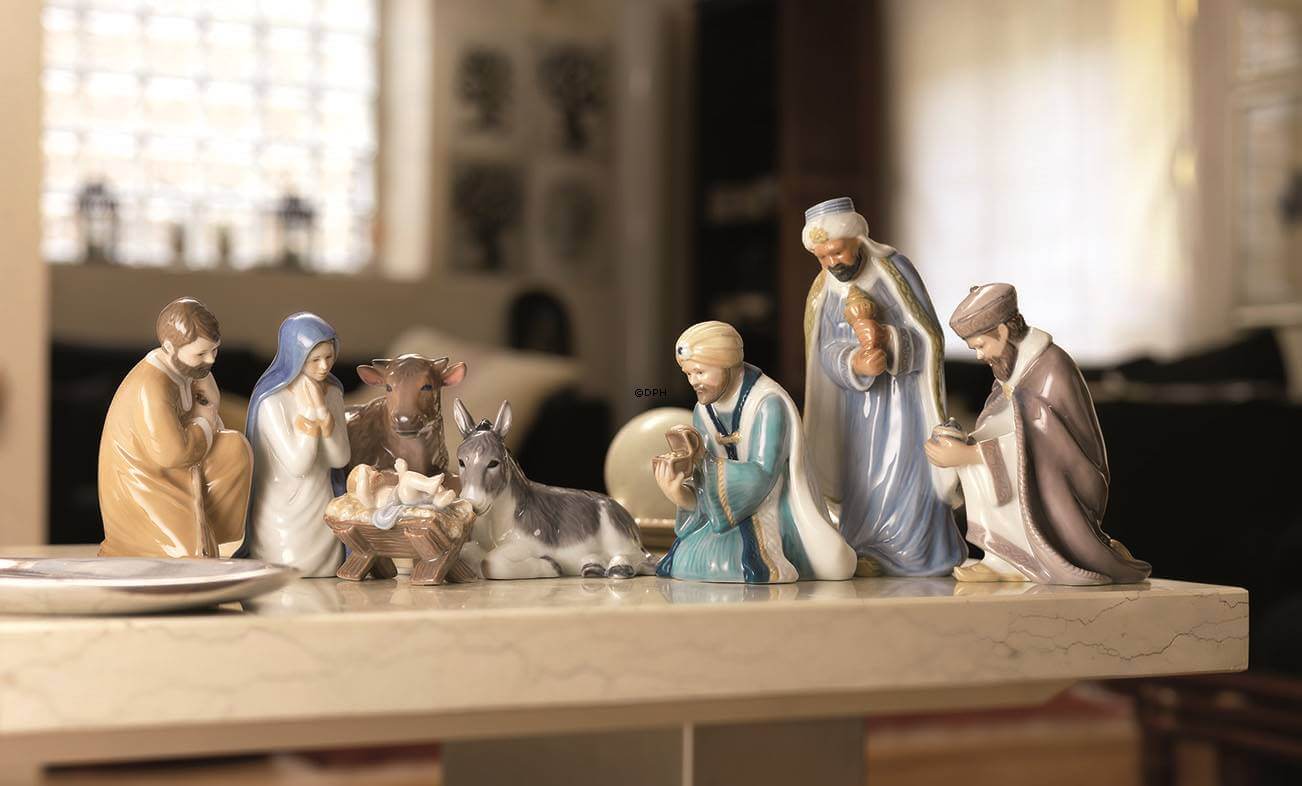 Bing & Grondahl overglaze figurines of people

B&G has also released a stunning series of figurines painted over the glaze. Two of the figurines are an impressive set of two children playing with snowballs trying to hit each other. The figurines represent young men from the upper class with dapper wigs and tailored clothes of the best quality and design. Bing & Grondahl has also released an artist who is in the process of painting on his easel.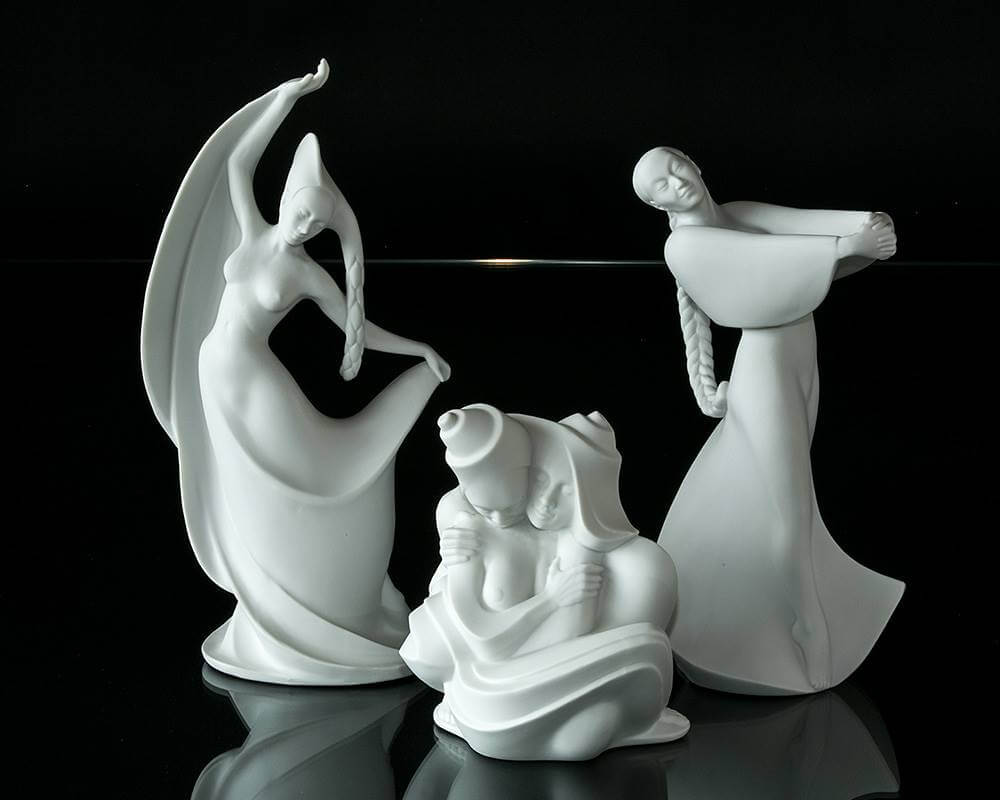 Royal Copenhagen Bisquit figures

The Torso series is made of biscuit, similar to the popular Zodiac figurines. The beautiful torso sculpture was designed by Pia Langelund, who especially is known for her figurines in biscuit. the Torso series stands out from the rest of the Royal Copenhagen range, partly because of the bisquit and partly because of the sculptural design. Adonis, Aphrodite and Pegasus are beautifully made in white and black. Pia Langelund's Torso figurines were only produced in limited edition and were only in production from 2005 to late 2006.

The Royal Copenhagen Emotion series was launched in 2006 and illustrates the four elements of a love relationship - passion, tenderness, longing and joy.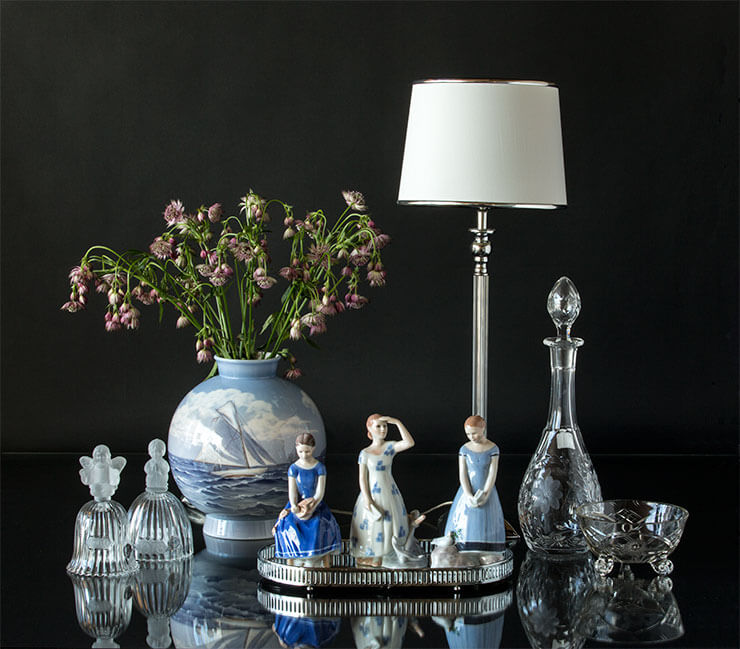 Royal Copenhagen underglaze figurines of people

One of the very last series, published by Royal Copenhagen, was the three porcelain figurines of Faith, Hope and Love. Due to production difficulties Royal Copenhagen in 2011 decided to stop all production of figurines and these three figures were actually first launched in spring 2011. Therefore the figurines had hardly arrived in the stores before the decision to stop production was taken. That also means that the number of Royal Copenhagen Faith, Hope and Love figurines is very limited.

Bing & Grondahl underglaze figurines of women and vagabonds

Bing & Grondahl has released a series of porcelain figurines in white which show naked women.

It is also Bing & Grondahl, who is behind the three funny vagabond characters - Sofus, Socrates and Pericles. The Bing & Grondahl vagabond figurines were designed by Storm P. who had an exceptional ability to depict everyday life in warm terms.

Bing & Grondahl Annual dolls

From 1983 to 1988 Bing & Grondahl released a series of porcelain dolls with clothes. Each year, a new doll with name was released. B&G annual dolls were inspired by some of the most well known Bing & Grondahl figurines. The dolls named Hans and Trine, for example, looks like the popular dancing couple Hans and Trine, just a larger version with clothes. The same could be said of the Bing & Grondahl annual doll named Else in her blue dress, which we also know from the figurine series of Else.