Many of our porcelain figurines of animals are divided into categories for the animal, but in this category you will find all other animal figures, which do not have their own category. Here you will find many wild animals of which there are only made few porcelain figurines.You will find panther, jaguar, giraffe and antelope as well as stoneware figures of hippopotamus and chamois.

You'll also find a few figurines in wood and ceramics such as Kay Bojesen hippo in wood.
Royal Copenhagen and Bing & Grondahl figurines of animals

The figurines are mainly manufatured in porcelain, but some are also manufactured in stoneware. This applies for example to chamois and hippopotamus, which are made by Royal Copenhagen. One of the greatest artists of stoneware figurines was Knyd Kyhn who was the designer of many stoneware figurines of animals.

Many people are fascinated by wildlife and like going on safari trips to get as close as possible to the animals in their own element. Today many organizations also do a lot to help the wild animals to survive in the wild. Figurines of wild animals are popular and sought after.

Bing and Grondahl has produced a figurine of a lying Jaguar, an antelope and a leopard. Royal Copenhagen has produced several figurines of wild animals such as musk ox with calf and two playful musk ox calves, panther, giraffe, kangaroo and koala bear. The Musk ox family was designed by Allan Therkelsen and is a part of the series Motherly Love that shows animals with their young ones.

In addition to the above showed wild animals, both Royal Copenhagen and Bing & Grondahl manufactured many figures of lions and tigers .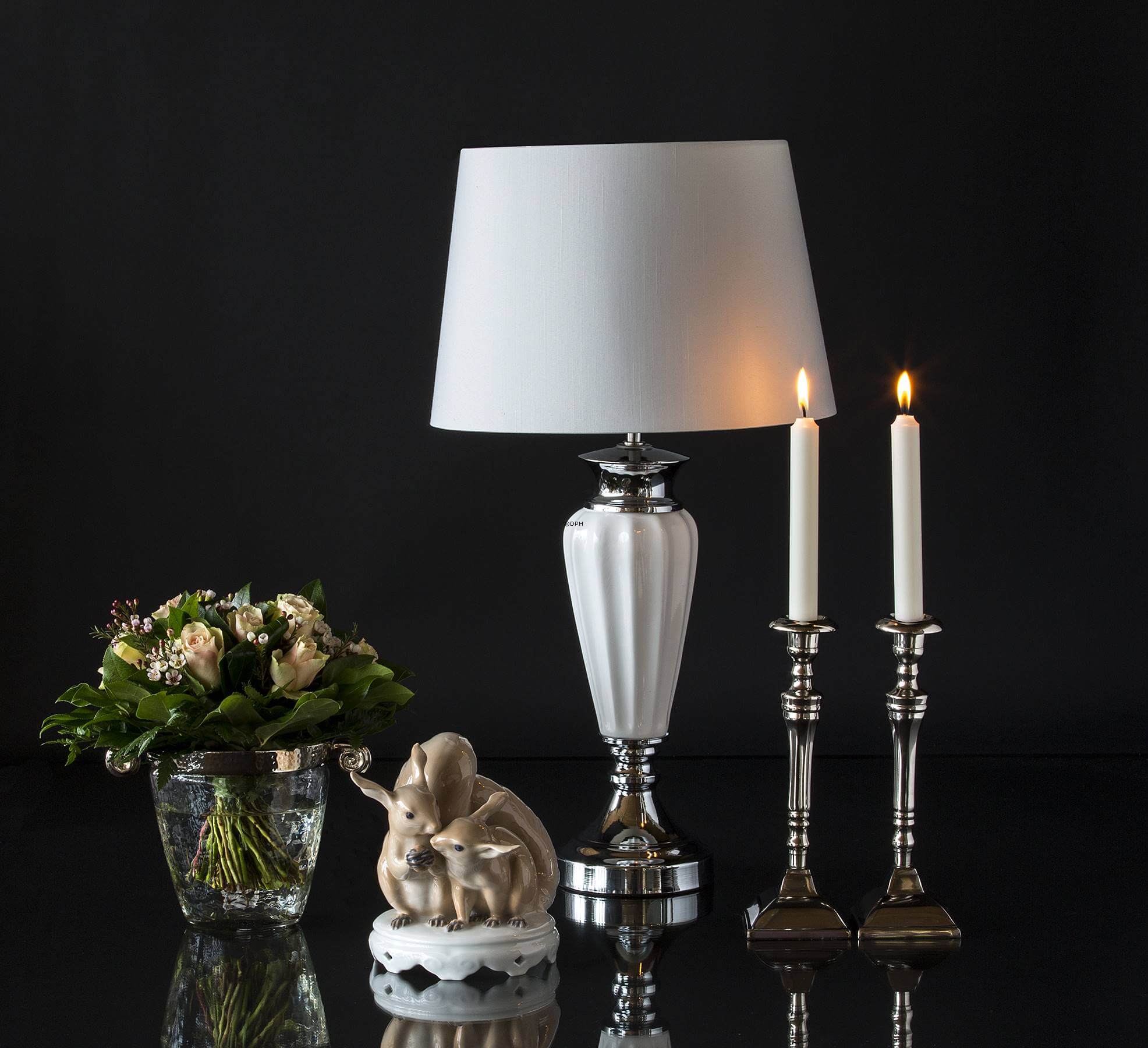 Squirrel figurines are also popular and both factories have produced porcelain figurines of squirrel with nuts or just the squirrel in different designs. The same applies to guinea pig figurines.