Bing & Grondahl Figurines
The figurines have been one of the largest production areas for the Danish porcelain factories and Bing & Grondahl has been a mass producer with many beautiful and wellknown figurines to adorn Danish homes. The figurines are divers and mainly produced in Danish underglze technique. The animal figurines have been a popular figurine type for Bing & Grondahl and there are many wellknown figurines designed by the artist Dahl Jensen, who would later establish his own factory.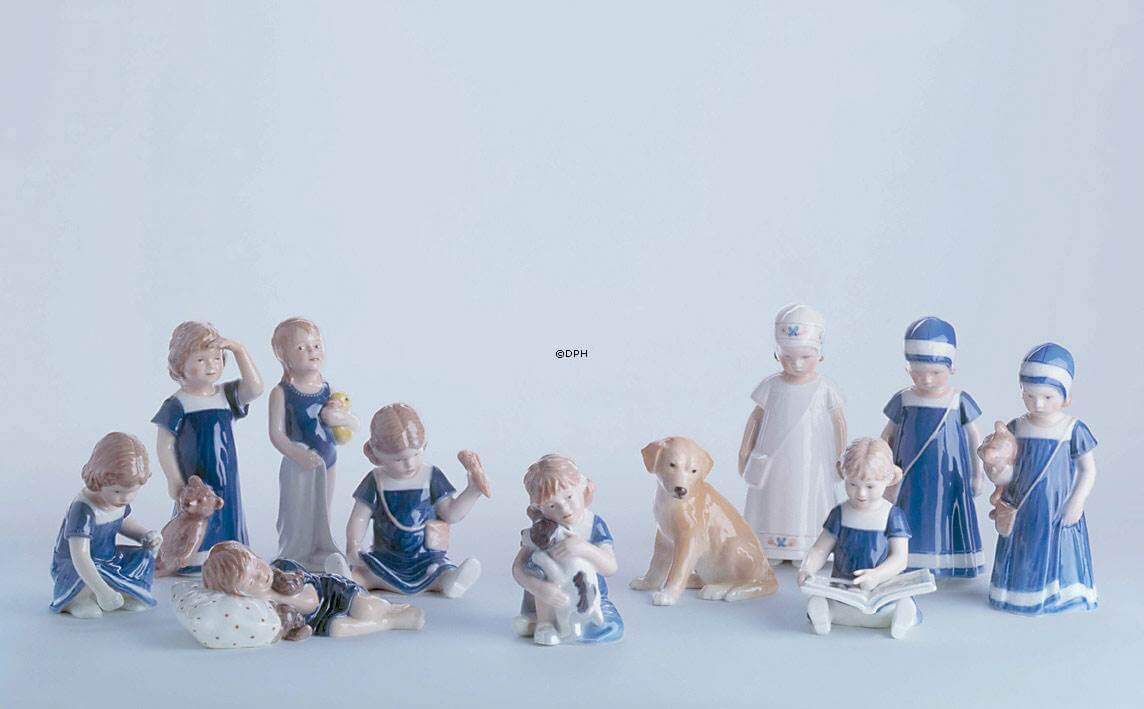 Human figurines, too, have been a beloved theme in Bing & Grondahls production and probably the most wellknown is the Else figurine that is highly sought after both at home and abroad. Of the newer series from Bing & Grondahl we can mention the Victor and Victoria series with the small teddybear family in many different situations. Of the same type we find the small series with the bear Freddie, who is out and about getting new experiences.