Bing & Grondahl and Royal Copenhagen figurines of children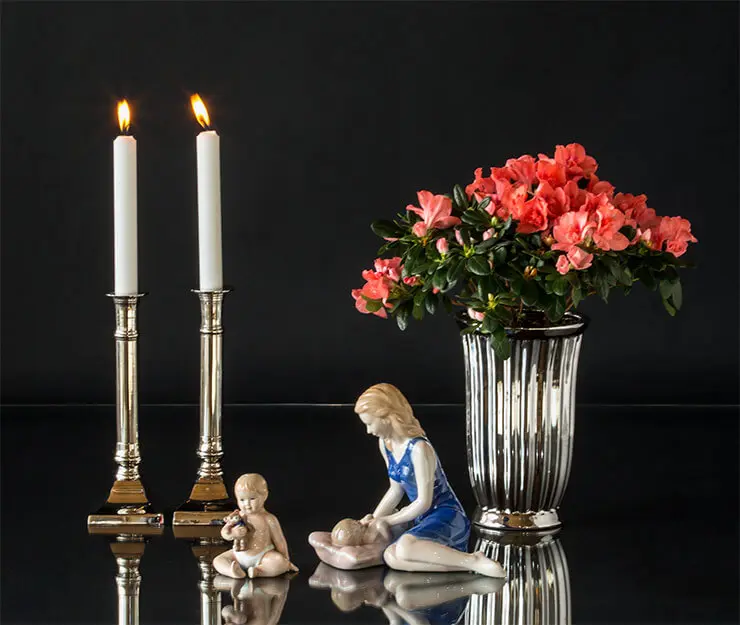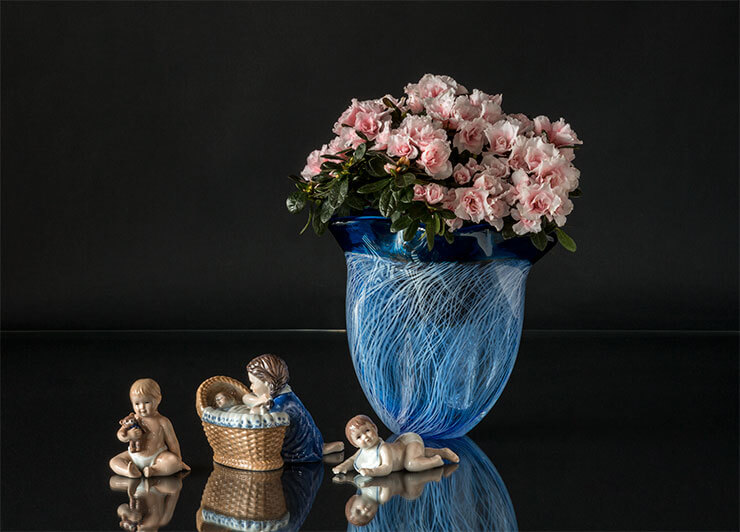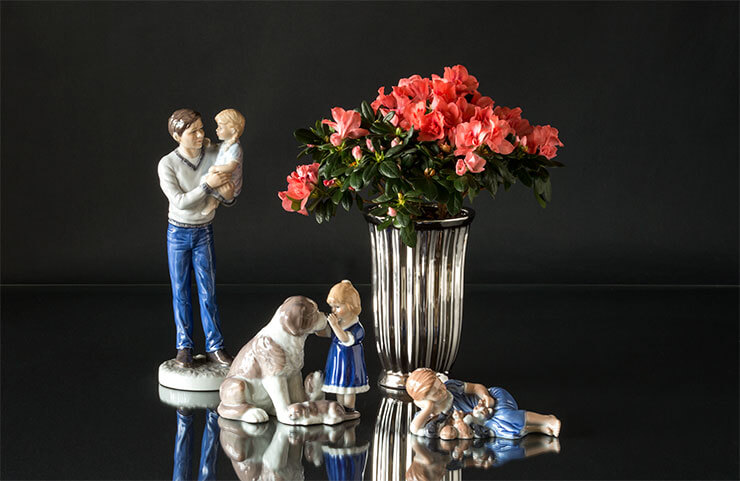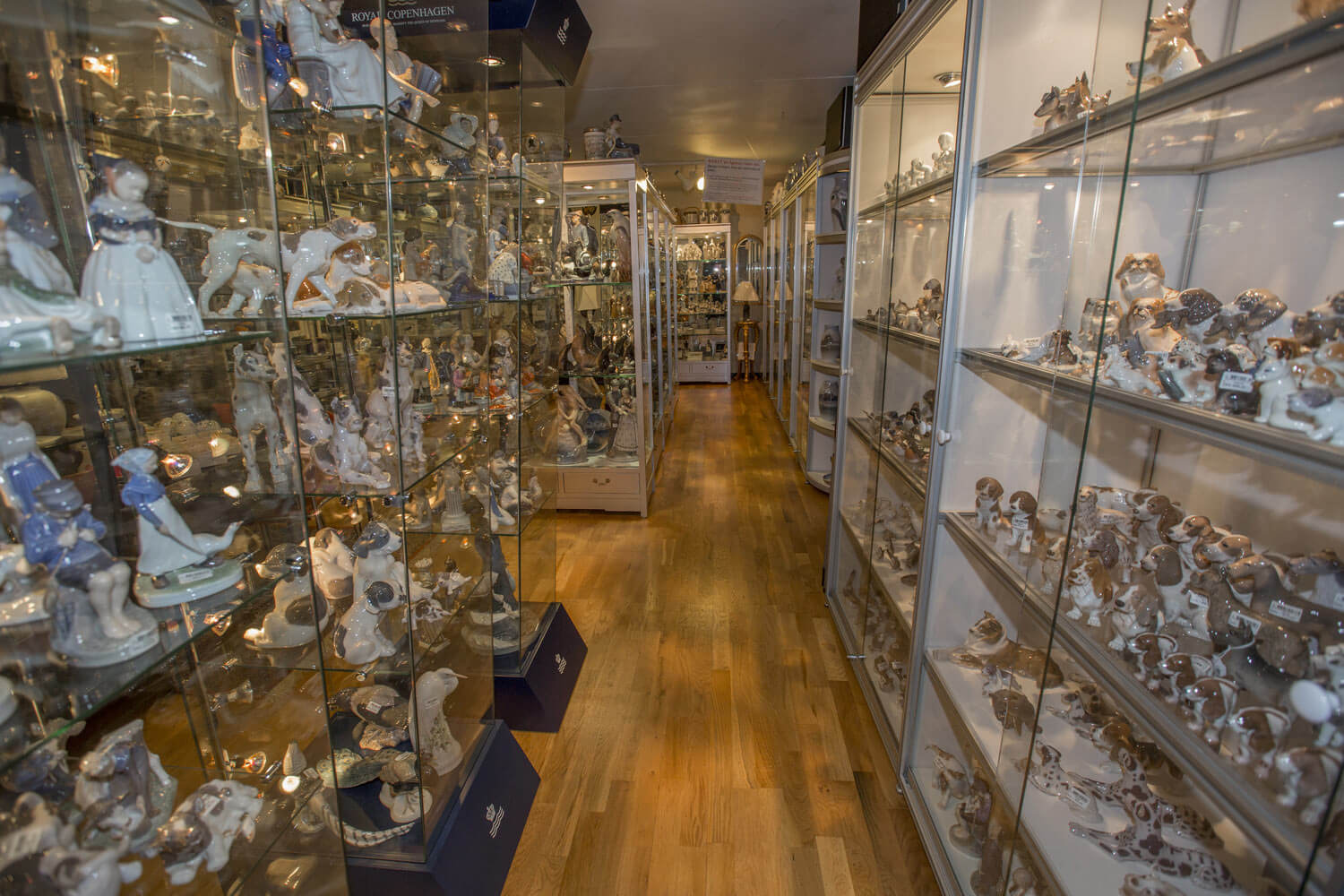 The four aches are in many Danish homes and people have collected them for generations. Headache, Tommyache, toothache and earache is something all children and adults know and the designer behind the figures, Svend Lindhardt, have managed to get the figurines to express discomfort.

Both Bing & Grondahl and Royal Copenhagen have made many figurines of children playing and figurines of children with animals. Amongst others two children sitting with a dog between them, designed by Christian Thomsen, and Children playing, designed by Ingeborg Plockross Irminger.

The series with Hans and Trine, which consists of the three figurines "Hans and Trine (also called Pardon Me)", Dancing Couple and Youthful boldness are designed by Claire Weiss and was in production both at Bing & Grondahl and later at Royal Copenhagen, when the factories were merged.
Children are a popular motif for porcelain figurines and there are many different variations and of all stages of childhood from the baby to the youth. The figurines can be great gifts and there are versions that fit all occasions. A ballerina figurine would fit well to the girl, who attends danicing lessons or a boy in sailor suit or a boy with a boat for the young man, who enjoys sailing. For the new parents a figurine of a baby might be a suitable gift and two childhood friends could gift each other figurines of two children together. For the child with a beloved pet one of the many figurines of a child with its pet usually a cat or a dog would be a perfect gift. There are also figurines of children with lambs available. For the young musician there are figurines of children singing or playing instruments like, drum, flute or accordion available. For the young couple the above mentioned Hans and Trine series is also a possible gift option.

Royal Copenhagen has also released a series of monthly figurines for each of the 12 months. The figurines are either a figure of girl or figure of boy who symbolize the season. Janaur is a girl dressed in warm winter clothes, April is a boy with umbrella, July is a girl in swimwear and October is a boy with a basket with apples. This series of Royal Copenhagen porcelain figurines designed by Hans H. Hansen.

Also babies have been portrayed as Allan Therkelsen has designed a series of babies for Royal Copenhagen. The series includes the figurine of babbling baby figurine of sitting baby and figurine of sleeping baby, all three are made in a white version, a pink version and a blue version. The figurines are popular christening and birthday gifts. They were produced in the period from 2002 to 2005. In addition, there are also figurines of boy and girl with ball and crawling child which are a good complements to the other baby figurines.

Bing & Grondahl has released a series of Sea children, depicting children with different things from the sea. There are both Sea boy and Sea girl. The series is made in two versions - a pure white and one in white with gold. The figurines were designed by Ebbe Sadolin and Svend Jespersen.