Do you need guidance?
Find guides and support for the functionalities in the web shop. Follow the step-by-step guides and get support finding the perfect lampshade for your lamp, how to get an offer or how you easily make a purchase.
Below please find another set of photos, that hopefully will give you some tips and ideas for your own personal style in your home. - Most of the items shown, can be found in our assortment. We hope you will find some inspiration and ideas, and like what you see.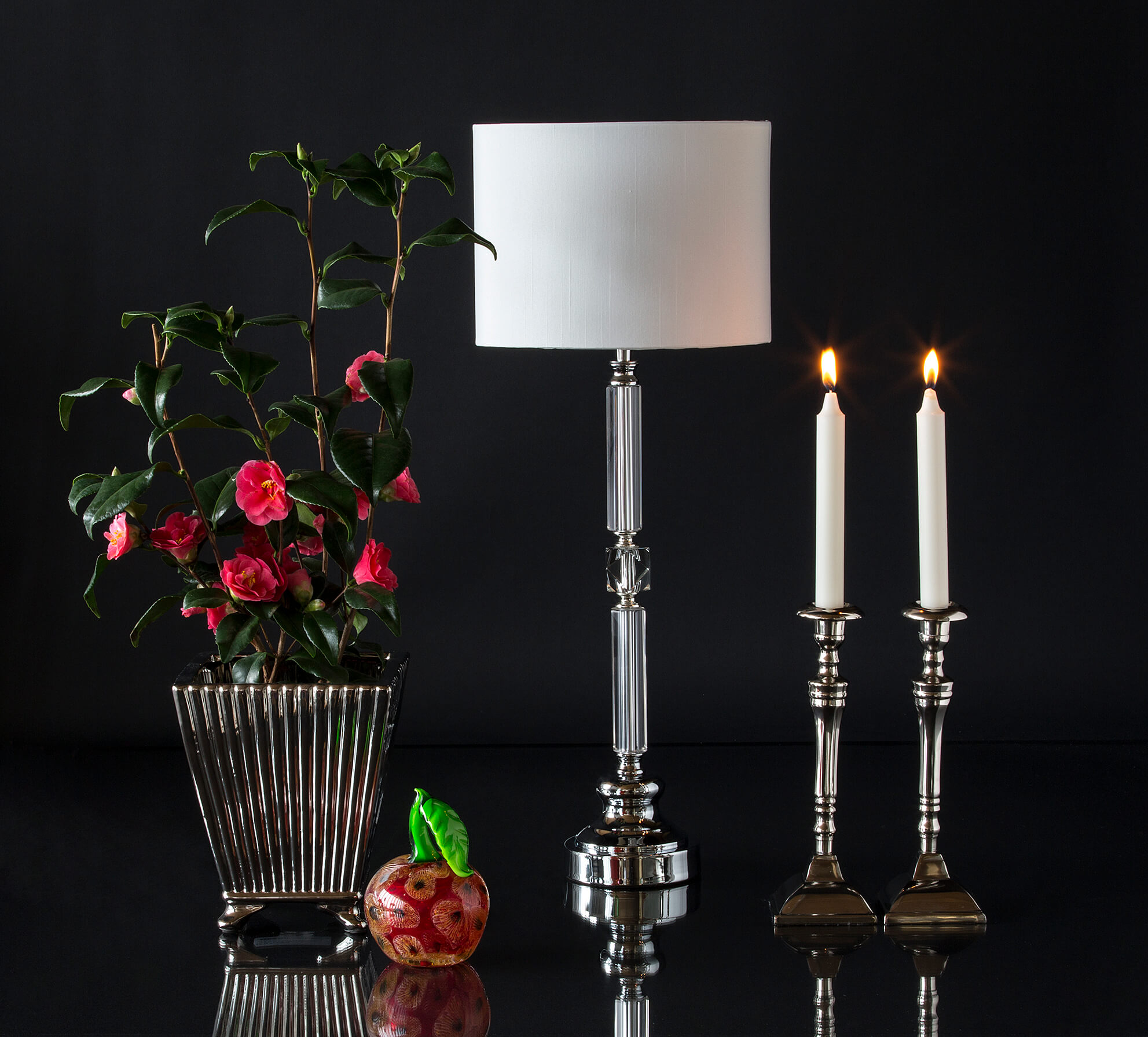 The red glass apple matches the flowers in the flower pot and together contrasts the flower pot, lamp and candlesticks.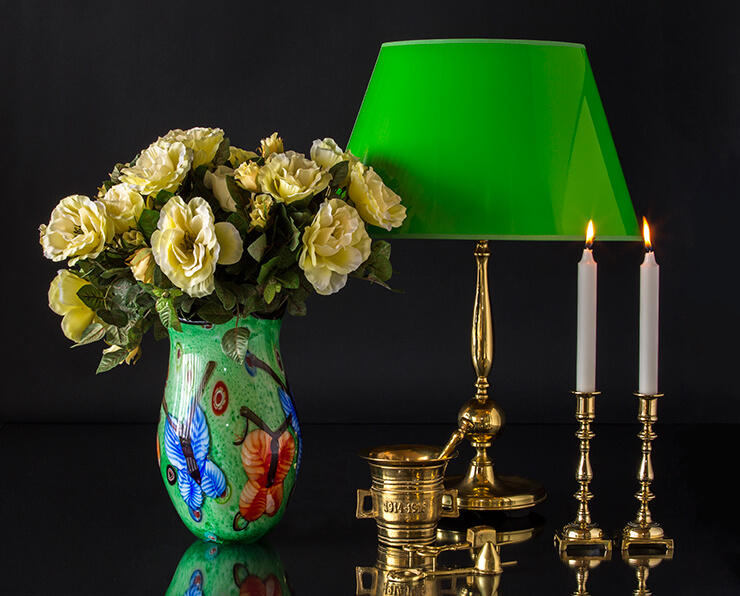 Here the vase matches up to the green lacquer lampshade the sets itself well with the brass that has been put in front of it.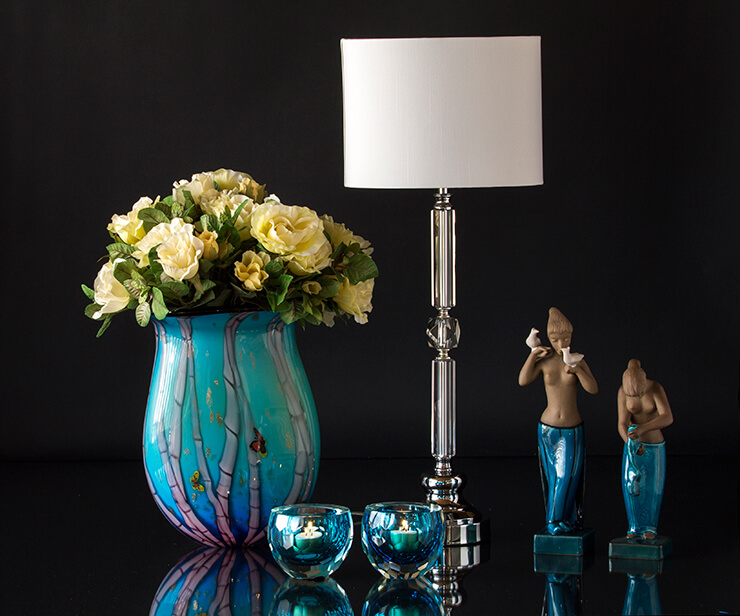 The Johannes Hedegaard stoneware statuettes are set with matching blue tealight candleholders and glass vase together with a crystal glass lamp.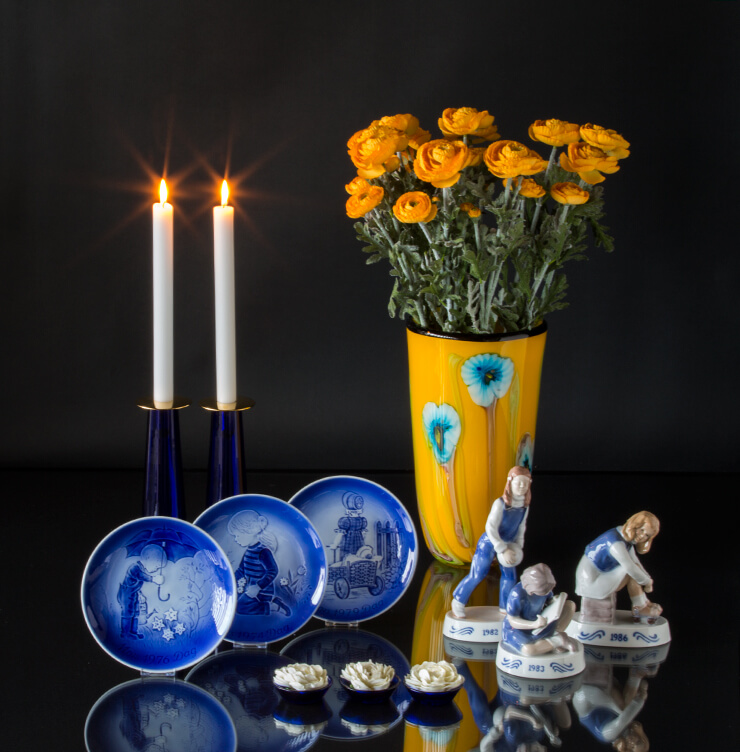 Three Desiree mother's day plates together with Bing & Grondahl annual figurines put in front of Asmussen candlesticks and a striking yellow glass vase.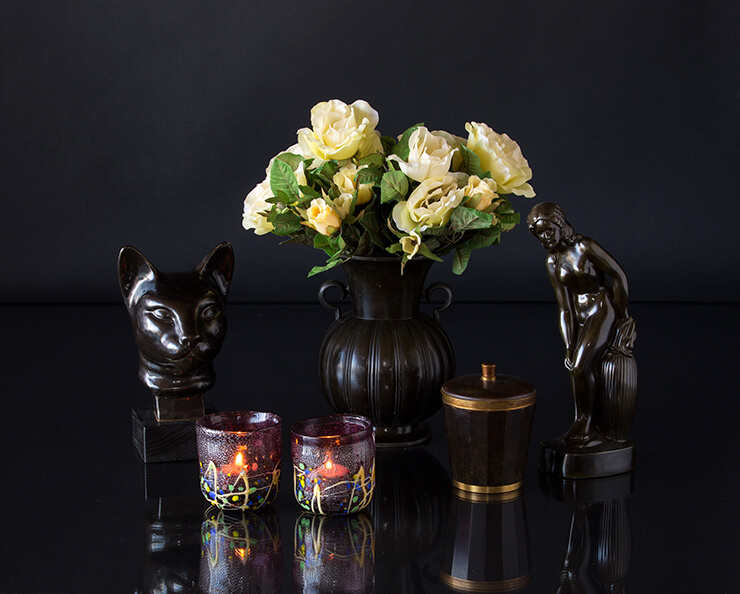 In this setup two dark red glass tealight candleholders are set in a black ensemble.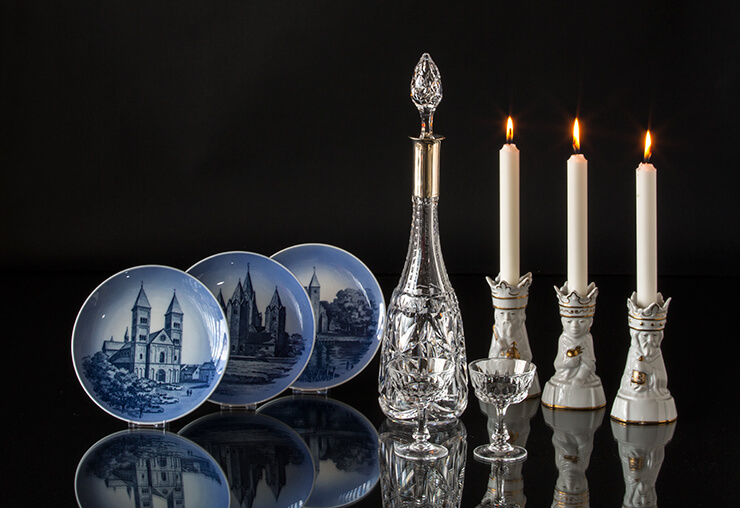 The three magi set with church plates and a decanter with two glasses.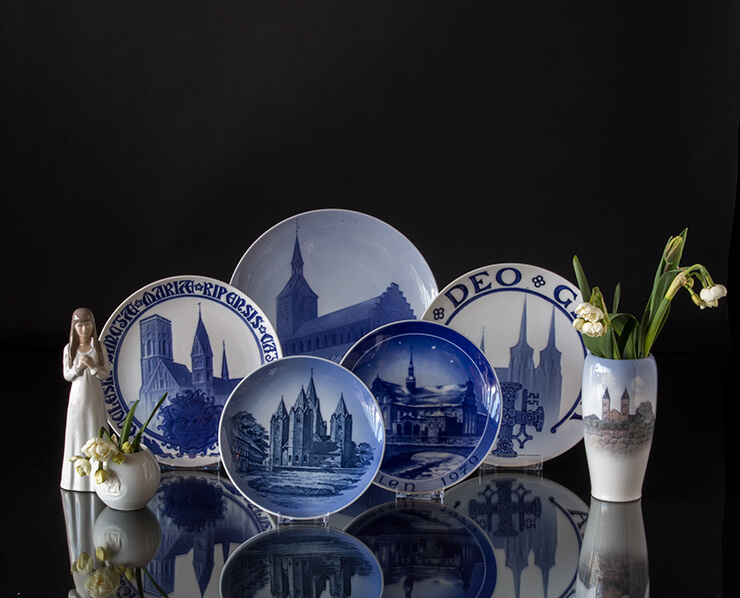 An assortment of church plates set together with a Lucia figurine and a vase with Viborg cathedral.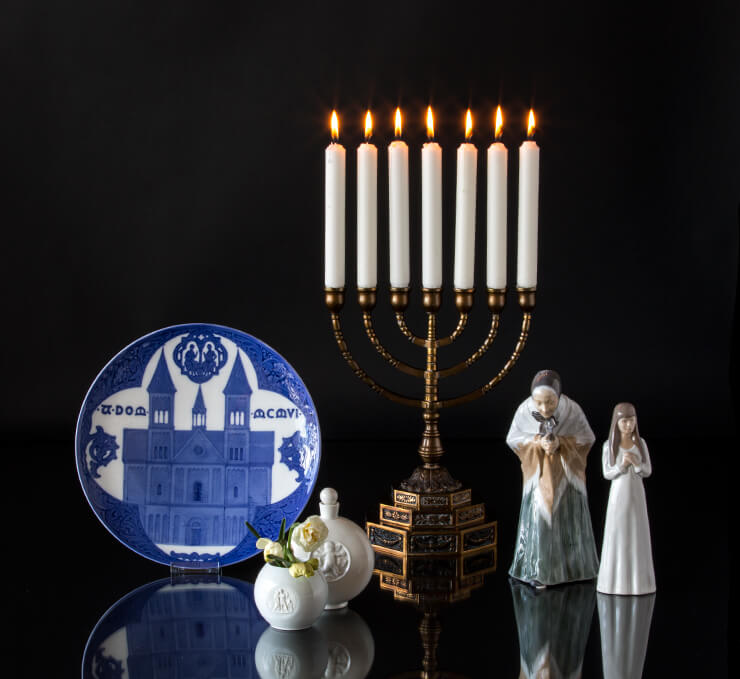 Plate with Viborg Cathedral set together with figurines and a candelabra.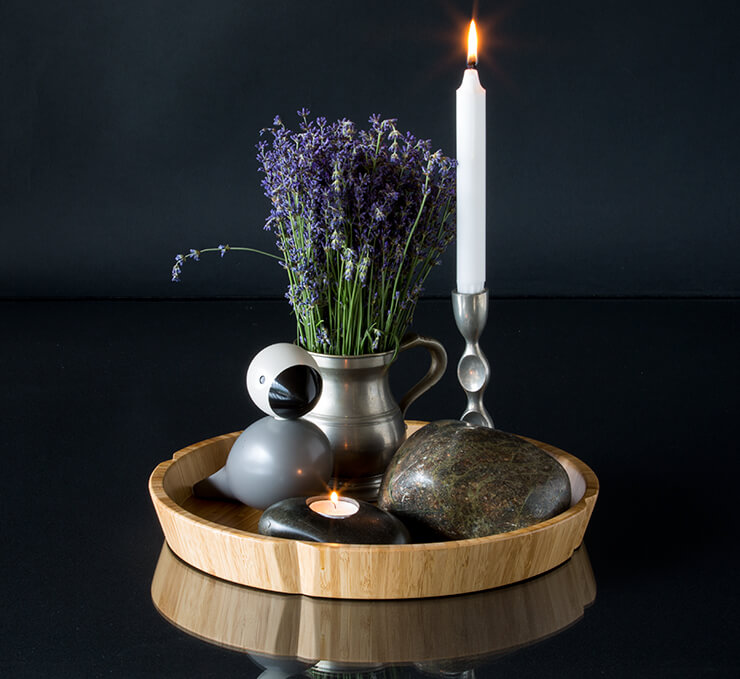 Here we have a Kay Bojesen song bird set on a Rosendahl tray together with a tealight stone.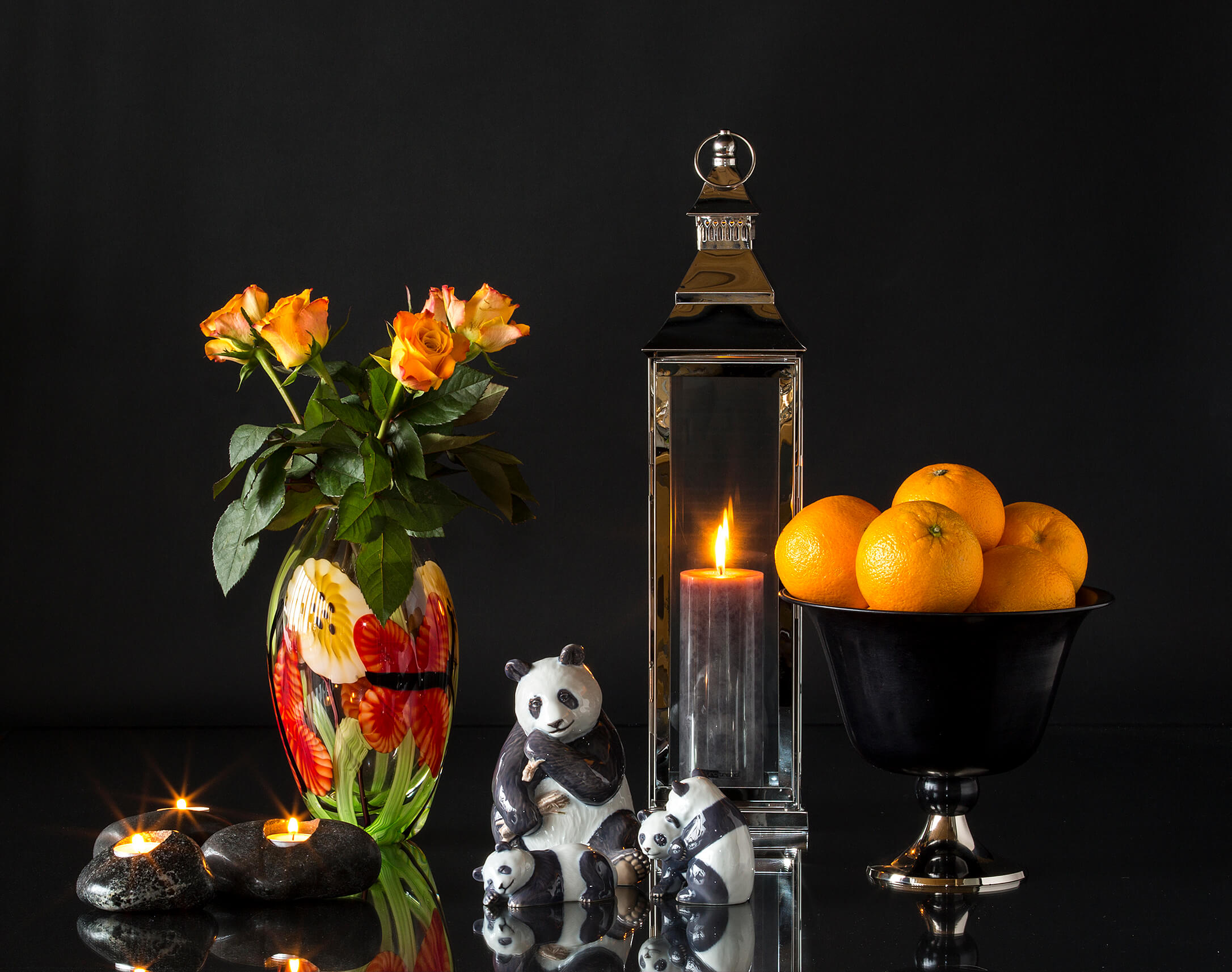 A panda familiy is set between tealight stones and a fruit bowl with a colorful glass vase and a lantern in the background.